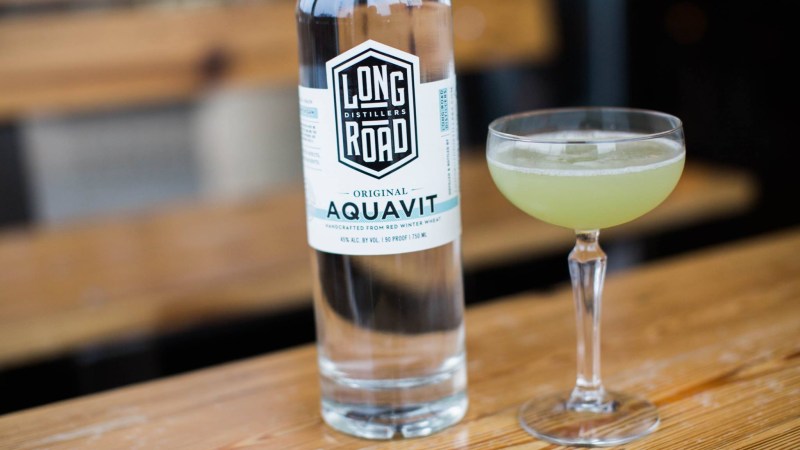 Gin's Scandinavian cousin is making itself more known in the U.S.
A common and celebratory drink in Scandinavia, for years, much of the U.S. was limited to only one or two versions of aquavit made in the traditional European method. Now, as the craft distilling movement heats up stateside, more spirits are beginning to make their presence felt to help diversify brand portfolios and aquavit is a prime example.
Like gin, aquavit is made with a bouquet of botanicals, but instead of juniper, the clear spirit uses caraway and dill as the predominant flavor.
Different European cultures have different serving methods. In some nations like Sweden and Denmark, aquavit is chilled and sipped from a shot glass. Norway often ages the beverage in casks and drinks it at room temperature from tulip glasses.
Here in the U.S., a few distilleries are now making versions of the spirit that can compete with the traditional makers.
This unknown spirit is making this Grand Rapids, Michigan, distillery known. Long Road has won multiple double gold medals, best of class, and best of show awards with Long Road Aquavit, including Best of Show at the American Craft Spirits Association Awards and Aquavit Distiller of the Year at the Berlin International Spirits Competition.
Long Road makes its spirit with caraway, cumin, and star anise. The distillery also makes an aged version in barrels that were previously used to age Long Road's whiskies.
Tattersall leads the way with caraway in its mix of botanicals. Tattersall's aquavit is aged in the Norwegian fashion and the distillery suggests swapping their aquavit in for vodka in cocktail recipes.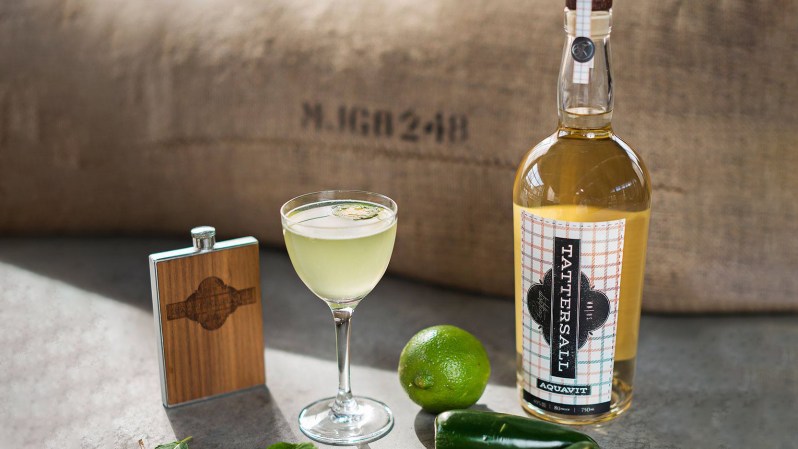 The Minnesota-based distillery also makes gins, vodka, rum, bourbon and an array of liqueurs.
On the shores of Lake Superior, the Duluth, Minnesota-based Vikre set out to make a product better than their Scandinavian brethren.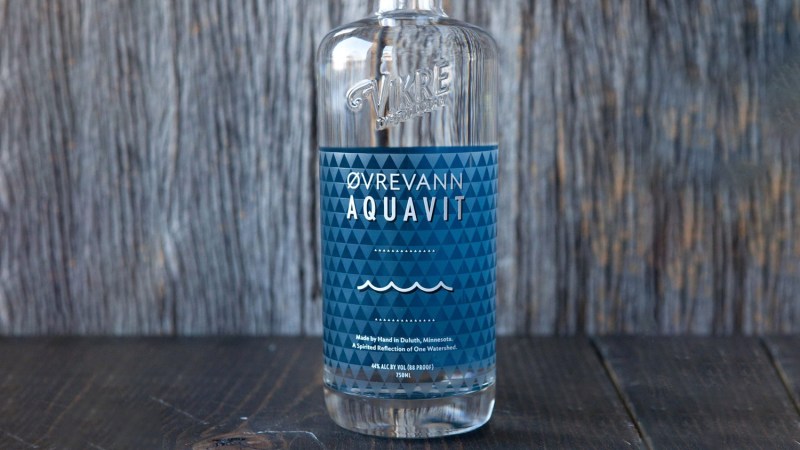 The distillery makes both clear and aged variations of aquavit. The aged spirit is made with malted barley before sitting in used cognac barrels for a full year.
Krogstad
Oregon-based Krogstad's Festlig version of the spirit is based on a traditional recipe and pushes forward star anise and caraway.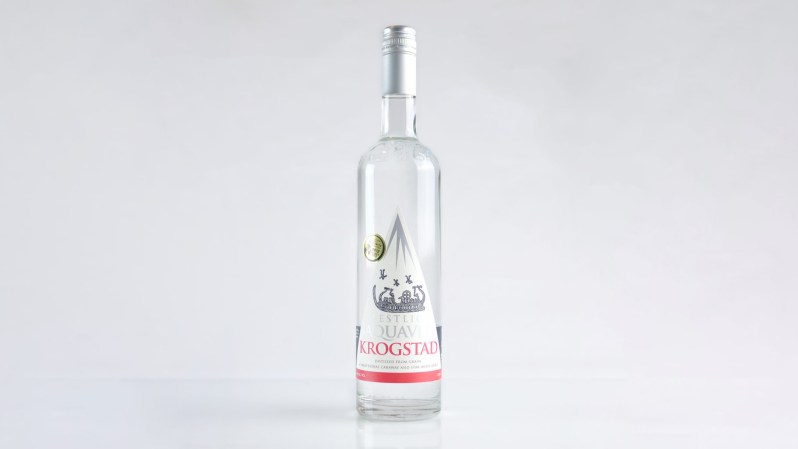 The distillery suggests the chilled spirit is great with rich and savory foods.