Making an excellent cup of coffee may be the perfect example of a process that on the surface appears simple, but underneath is actually quite complex.
Anyone with hot water and ground coffee beans can make something drinkable. But to get the coffee to express all of the tiny nuances and subtleties that make it so complex—from the volatile aromatic oils, to the acid level, to the body and texture—you have to control every variable to the highest degree of accuracy possible.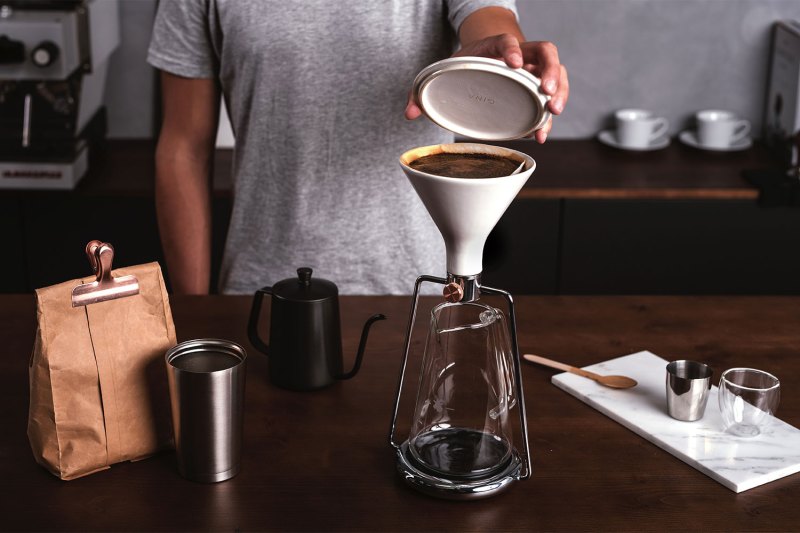 The newest device reinventing the way people make coffee is the Gina by Goat Story, a device that can make coffee with cold brew, pour over, and immersion methods, while controlling every variable with extreme accuracy.
The clean lines and simple finishes (you can choose from stainless steel, black, or white) give the Gina the look of lab equipment. It could spend the semester on the equipment shelf in a high school chemistry class and no one would be any the wiser.
And yet, while the device looks, on the surface, like a simple stand for holding a funnel and glass carafe, it has an array of gadgets inside, including a Bluetooth-connected scale, that allow the Gina to be a much more complex tool than you'd imagine. Though it features no dials, lights, or screens, the Gina connects to your phone through its own app.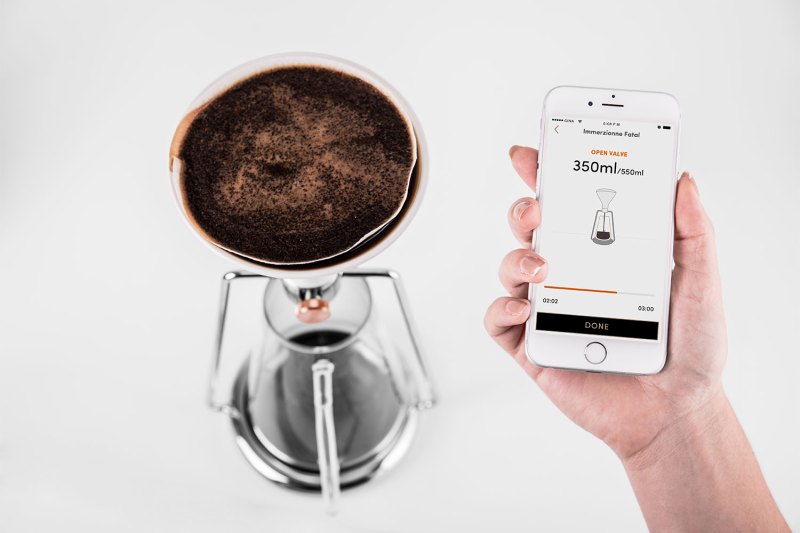 Gina measures the exact amount of coffee and water you put into it, and the app has a timer that shows you how long to brew each cup. There's also a copper valve to control the flow rate so you can dial in your pour-over drip rate to the drop. The entire experience is designed to put the measured precision of third wave coffee making into a simple, classically-styled device.
You may remember Goat Story from their wildly successful Kickstarter campaign that raised 18 times the original launching cost of $25,000 to launch their horn-shaped travel mug. Goat Story went to Kickstarter once again to launch the Gina and raised over $60,000 in its first day, far surpassing the asked-for launching cost of $50,000. The company promises to use all extra money raised to develop add-ons and accessories for the Gina.
For $160, you can reserve an early bird order for a Gina, and the devices are expected to ship in April 2017. You may want to put in your order now, though, because at the rate the orders are going out, these things will be gone before you know it.