Feasting is a column dedicated to cooking, grilling, eating, and discovering what's on the menu across America and around the world.
We're always on the hunt for a great steak, no matter the season or city. Lucky for us, we live in a country with the best classic steakhouses in the world. But we also love to see how top chefs reinvent the mainstay with menus that include inventive dishes and the best cuts of meat possible. So we took a look cross country to find the best new steakhouses in America. Pay one or all a visit this year – you won't be disappointed.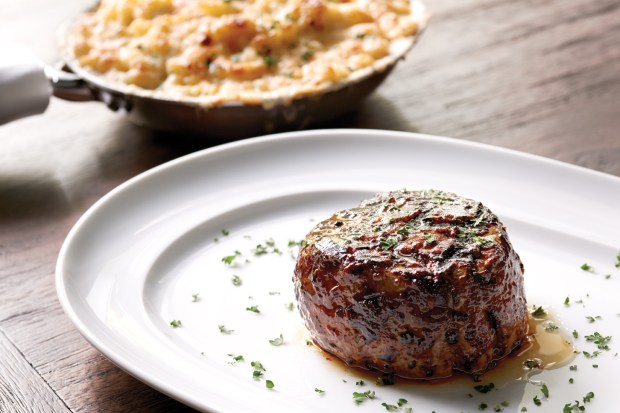 Mastro's Steakhouse – New York
With locations in Nevada, Cali, Illinois and Arizona, you may have dined at Mastro's before. But New Yorkers can now rejoice, as the lauded steakhouse landed in Midtown Manhattan a few months ago. The two-story space is magnificent with dark wood accents and vaulted ceilings, and somehow feels intimate in spite of its vastness. We'll warn you right now not to fill up on the raw bar, an extremely easy feat given the size and freshness of the seafood selection. You'll want to save room for the excellent roster of steaks and chops, from the double-cut pork chop to the enormous 48oz porterhouse.

Bourbon Steak – Santa Clara, CA
When 49ers fans don't feel like hauling their grills to Levi's Stadium for a tailgate, Bourbon Steak & Pub is there to feed their grumbling bellies. The newest outpost of Chef Michael Mina's award-winning signature steakhouse, the restaurant is divided into two different experiences within one venue. Bourbon Steak plays on the classic American steakhouse with thoughtful vegetable sides and creative takes on seafood like the Maine lobster pot pie with truffled brandy cream. But the steaks are the standouts, featuring dry-aged Brandt Farm beef and true Japanese A5 Wagyu, which will run you $32-42 per ounce. The pub offers a more casual vibe with game day classics and an extensive beer selection.
Rural Society – Washington D.C.
In less than a decade, Chef Jose Garces opened more than a dozen successful restaurants across the country, wrote two cookbooks, and received the James Beard award for "Best Chef, Mid-Atlantic." Not to mention, he's an Iron Chef, a badass title that only a few hold. His latest venture, Rural Society in Washington D.C.'s Logan Circle neighborhood, is a contemporary Argentine steakhouse inspired by his travels to South America. The kitchen is helmed by accomplished chef Louis Goral who turns out traditional dishes like empanadas and beef and pork chorizo alongside an extensive list of steaks from all around the world from an American dry-aged NY strip to a grass-fed ribeye from Uruguay. And with a primarily South American wine list, you'll be transported to Buenos Aires just by walking through the door.
Knife – Dallas
Two-time James Beard award-winning chef John Tesar is committed to using the highest quality, Texas born and raised meat from some of the best ranchers in the state at Knife, located in The Highland Dallas, and it makes for one of the most diverse steakhouse menus we've seen in awhile. Not only does it feature old-school classics like Niman Ranch dry-aged beef and double-cut pork chops with apple sauce, specialty cuts like chuck flap, beef cheeks and oxtail offer something for those looking to expand their meaty horizons. Make sure you come with a group so you can dive into Knife's extensive charcuterie program and larger portion "slabs" like sriracha pork belly with steamed buns and crispy pig's head. Fresh seafood and handmade pasta will satisfy any non-meat cravings.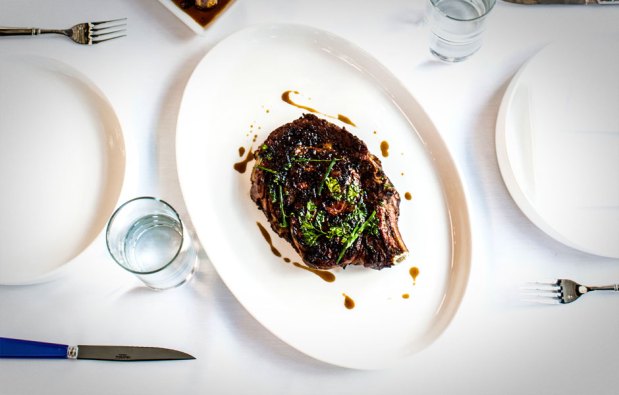 Prima – Nashville, TN
As if eating in Nashville hasn't always been great, the number of quality restaurants that opened there the past few years have made it a culinary destination. One of the most recent additions to the mix is Prima, which offers an innovative American menu from Executive Chef Salvador Avila. As if the stunning space isn't enough to draw you in, the menus are equally as exciting with dishes that highlight the best ingredients from each season. Start with plates to share like spicy grilled lobster with semolina gnochetti and cashew lemon cream and braised butternut squash with beef tongue, cinnamon and sour cream. But be sure to save room for the classically prepared steaks and other meaty delights like house-made pork, lamb, and sausage chorizo.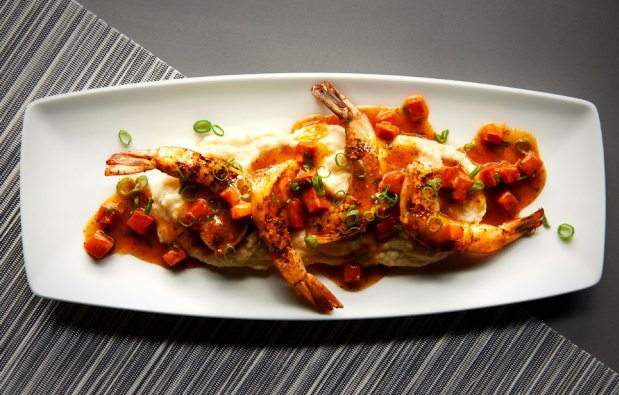 Morton's Grille – New York
You're probably familiar with Morton's The Steakhouse that has been opening restaurants across the nation for almost 40 years. Slightly more causal but just delicious is sister restaurant Morton's Grille, which opened in NYC's Gramercy neighborhood last month. The atmosphere is inviting whether you're watching the game or going on a date with a menu that has something for everyone. Inventive dishes like veal meatballs stuffed with mozzarella and bacon fat braised ribs accompany a traditional steaks and chops menu with filets, ribeyes and double-cut pork chops. Save room for the incredibly delicious cookie ice cream sandwiches with hot fudge dipping sauce.
Editors' Recommendations