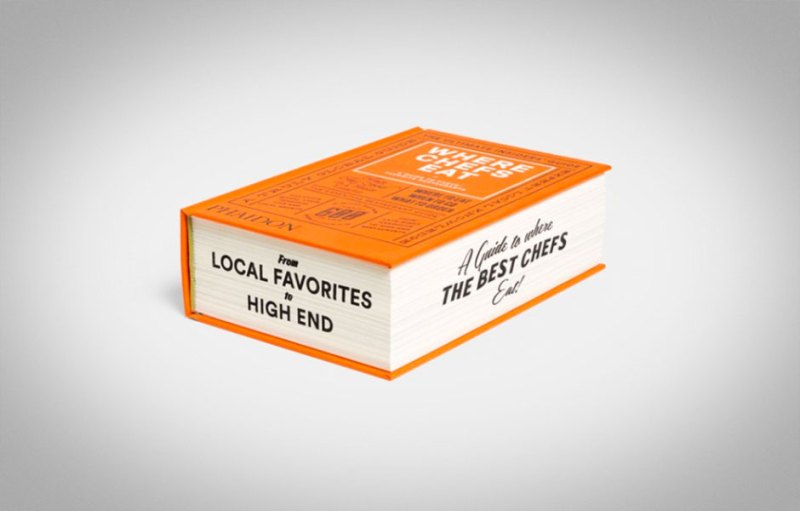 There's nothing as satisfying as discovering a  restaurant with delicious food when you're in a new city. The way that pork just melts in your mouth, or the flavor in that sauce that you just can't get anywhere else. How can you forget the way that sinful chocolate and caramel tart made you feel? The problem is that when traveling it's often difficult to navigate a good restaurant, especially for those of us who are too stubborn to depend on guidebooks. Sometimes we just don't have the time to find locals or people who have visited to ask for  their recommendations.
We all know that chefs have good palettes, so the 2015 edition of Where Chefs Eat: A Guide to Chefs' Favorite Restaurants, is a valuable resource when hunting for restaurants that offer tasty and satisfying food. Hundreds of chefs, including René Redzepi, David Chang, Jason Atherton, Shannon Bennett, Helena Rizzo, Massimo Bottura, Yotam Ottolenghi and Yoshihiro Narisawa  offered their recommendations on where to eat fancy meals, breakfast, lunch, dinner, late-night, far away food and everything in between. With over 3,000 restaurants in more than 70 countries featured in this book, there's sure to be something that fits your tastes.
In Paris, try Pot au Poule, a late-night joint that offers tasty chicken. When going to Tel Aviv, try Shila, a bustling bar and restaurant recommended by chef Yair Feinberg. In Hanoi for a few days? Go for Ming at the Sofitel Plaza Hotel, which was submitted by Donald Berger. Capping in at just under 1,000 pages, there's sure to be a place that you'll want to try out the next time you want to go for a good meal.
Where Chefs Eat: A Guide to Chefs' Favorite Restaurants, $19.05 at amazon.com.
Editors' Recommendations