It's no secret we love a good cocktail bar here at The Manual, especially when as much thought goes into the space as the drinks. So when The Garret – a clandestine watering hole you enter through the back staircase of a burger joint – opened last spring in NYC's West Village, we were immediately intrigued by its beautiful space, unique artwork and delicious custom cocktails.
Opened by Den Hospitality, a young creative team that strives to focus on the quirky and interesting, The Garret was only the beginning of its now budding empire. Founded in 2014 by Adam Fulton, Kyle O'Brien and Gavin Moseley, the trio has already opened their second spot dullboy across the Hudson River in Jersey City. With a curated mix of classic cocktails and new creations by beverage director Grant Wheeler, the spot is the first of its kind in a city which is becoming an eating and drinking destination in its own right. So we chatted with the guys to learn more about their first year in business and what's next for Den Hospitality.
The Garret opened a year ago in a speakeasy-style space. Why did you decide to go the clandestine route for your first bar? Was it an intentional move or did you find that space and become inspired?
New York real estate was a beast to manage, particularly for finding our first space. There are so many hoops to jump through and things to manage when opening a business in this city that when a good deal is put in front of you, you have to jump on it. It definitely wasn't our plan to be hidden, but once we walked through, we saw the vision for what it could be and got excited enough to change directions entirely. We're definitely not trying to be a speakeasy in a traditional sense – it's not 1920s prohibition in here – we're just not that easy to find.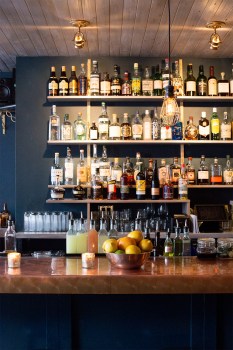 Your menu features a mix of classic and signature cocktails. At the moment, you have one called The First Lady which includes matcha green tea, a very popular ingredient as of late. Do you always look to current trends in food and spirits when you're creating cocktails, or is it more about personal preferences at the moment?
Our general take on our beverage program is it should be fun, whether that's in naming the drinks or choosing ingredients to build around. That said, whether something is on trend or not, it still has to work in a cocktail. Matcha fits both those requirements. People seem to like it and it mixes well with spirits. It also makes for a nice presentation, and it's a bonus to be able to get some health benefits alongside your vices.
Related: Ezra's Speakeasy: Columbus' Newest Clandestine Cocktail Bar
Dullboy just opened in Jersey City where you're serving up signature cocktails and a great little food menu. Why did you choose this location for your second venture?
The opportunity really fell into our laps and once we took a look around the space and community, we knew a neighborhood cocktail joint was exactly what was needed. It's been really great to enter into a market as it's hitting a stride – there is so much activity there and the neighborhood residents are all really excited to be a part of a thriving community, as are we. We're looking forward to being there for a long time.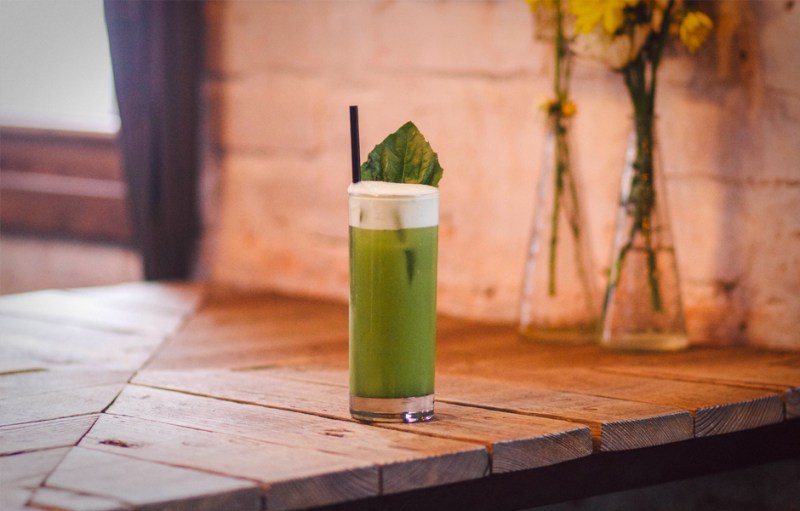 We've never been out in Jersey City before. If you had to give us a tour and take us to your favorite places, where would be go (besides dullboy, of course)?
There are really great hospitality operators out there – some new and some that have been there for a long time. Our food partner runs two great restaurants, both called Park & Sixth. Super awesome for comfort food. The guys from Talde & Carino Provisions are awesome and their spots are always on point, whether in Brooklyn or Jersey City. I'm also excited to try out Broa, which is a super small, authentic Portuguese place with no menu – haven't gotten the chance yet though I hear good things.
You guys are building a wonderful hospitality group from the ground up. What can we expect next from you and the team?
We have a few things in the works, the largest of which is another potential cocktail spot on the east side. We can let you know more soon.
To keep up with the latest Den Hospitality news, visit them at denhospitality.com.