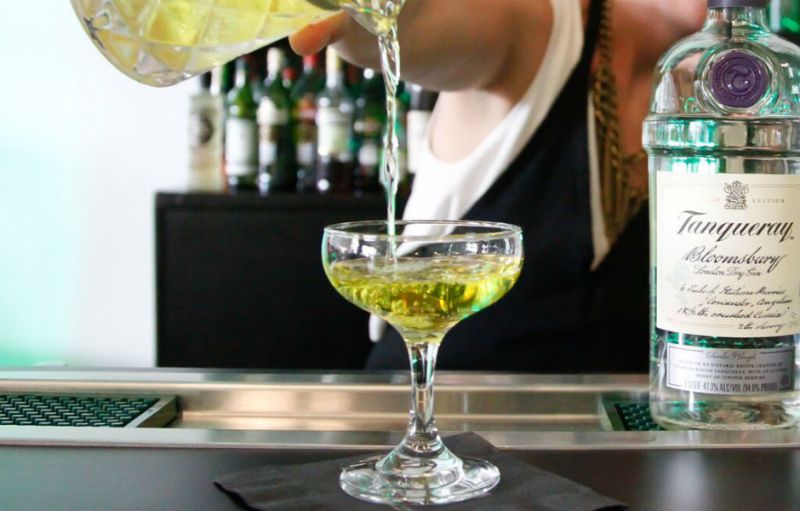 At only 20-years-old, Charles Waugh Tanqueray took over the gin company after his father, Charles Tanqueray, passed away. Tanqueray master distiller Tom Nichol looked to the younger Tanqueray for the inspiration behind the gin's newest edition: Tanqueray Bloomsbury. The original recipe goes back to 1880, when the Tanqueray distillery was based out of Bloomsbury, England.
Tanqueray Bloomsbury features prominent notes of Tuscan juniper along with additional botanicals including coriander, angelica, winter savoury and cassia bark.
"I wanted to make something that was completely different from our other limited editions and with this gin I do feel we have achieved that. It is very inspirational to work with an original Tanqueray family recipe, and for it to taste this good," says Nichol.
In the mood for a light summer cocktail? Pick up a bottle of Tanqueray Bloomsbury to create one of the refreshing cocktails below. But better hurry, only 100,000 bottles of Tanqueray Bloomsbury will be available.
Bloomsbury White Negroni
1 oz Tanqueray Bloomsbury
1 oz Suze
1 oz Dolin Blanc Vermouth
Build in glass
Serve on the rocks
Garnish with an orange twist
Bloomsbury Buck
A Buck is a classic style of cocktail that denotes a highball made with ginger ale or ginger beer; a "London Buck" was made with Gin.
2 oz Tanqueray Bloomsbury
.5 oz Fresh lemon juice
4 oz ginger ale
2 dashes Angostura bitters
Combine gin, lemon, and ginger ale in a highball glass with ice and stir, dash bitters on top
Garnish with a lemon wheel
For more information, visit tanqueray.com.
Editors' Recommendations