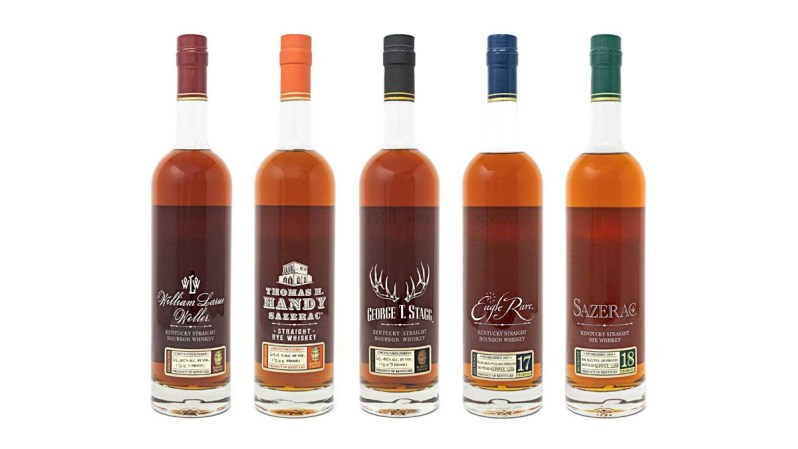 It's that time of the year, whiskey lovers: The 10th annual Buffalo Trace Antique Collection is back! Once again, five limited-edition whiskeys of different proofs and ages (three bourbons and two ryes) will be available to those who are lucky enough to find them. The collection, which features George T. Stagg, William Larue Weller, Thomas H. Handy Sazerac Rye, Eagle Rare 17 Year Old, and Sazerac 18 year Old, can be found in limited quantities starting late September or early October. Suggested retail price is $99 each, though don't be surprised if you find these going for more in stores (and especially for more on the secondary market).
The biggest change in the Antique Collection this year comes from Eagle Rare, which has had its proof bumped up to 101. Check out what else you can expect from all five releases below.
(Want to find a spirit you can get your hands on instead of fighting the masses? Check out the winners of this year's The Manual Spirit Awards.)
George T. Stagg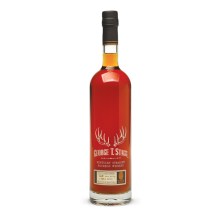 Coming in at 124.9 proof, this year's George T. Stagg contains bourbon from barrels filled back in the spring of 2003. In total, 284 barrels were used to create this release (a decrease from last year), which tastes of dark chocolate, espresso, and tobacco. The barrels were stored in various places in the C, H, I, K, P, and Q warehouses. A favorite of bourbon drinkers, last year's Stagg nabbed a Double Gold Medal at the 2018 San Francisco World Spirits Competition.
William Larue Weller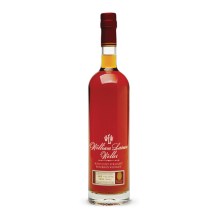 A 125.7 proof wheated bourbon that is uncut and unfiltered, the 2018 edition hopes to follow in the steps of its predecessors by winning awards such as the Double Gold Medal at the 2018 San Francisco World Spirits Competition and "Bourbon of the Year" by Jim Murray's Whisky Bible 2017. Distilled in 2006, you'll get dried fruit, fig, and caramelized vanilla. The barrels for this release were stored in Warehouses C, I, K, L, M, and Q.
Thomas H. Handy Sazerac Rye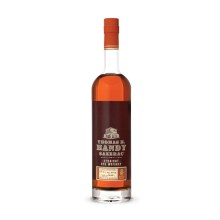 This big rye is uncut, unfiltered, and comes in at 128.8 proof. Distilled in 2012 and aged in warehouses I and L, you'll find allspice, teaberry, and clove in the flavor profile. This release, too, hopes to follow in the previous releases' steps by also taking home "Best Rye Whiskey with no age statement" from Jim Murray's Whiskey Bible 2018.
Eagle Rare 17 Year Old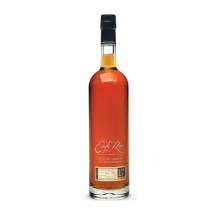 As mentioned earlier, the biggest change in the collection comes in this bottle. Formerly 90 proof, the 2018 Eagle Rare 17 Year Old Release hearkens back to the brand's roots (it launched in 1974) by being bottled at 101 proof. This change, according to the brand, will be permanent from 2018 forward. Distilled in 2000, the barrels were aged in Warehouse C on the first, second, and fifth floors. The flavor profile consists of toasted oak, coffee, spearmint, and butterscotch.
Sazerac Rye 18 Year Old
This straight rye whiskey was made with whiskey barrels that were filled in the spring of 1998. You will find dark chocolate and cinnamon flavors on the palate. Last year's Antique Collection Sazerac was named "Best Rye Whiskey Aged 11 Years and Over" by Jim Murray's Whisky Bible 2018.
Editors' Recommendations