It can be a lot of fun making a pizza at home, but it often comes with a lot of pain and effort, especially since you need to do things like pre-heat ovens. Not only that, but you often won't be able to make anything fancy, and it might take you ages, especially as some ovens can't really get that hot. Luckily, there's a huge Prime Day sale going on that you can take advantage of because, along with other Prime Day appliance deals, there are a lot of great sales on pizza ovens as well.
Presto Pizzazz Plus Rotating Pizza Oven — $76, was $113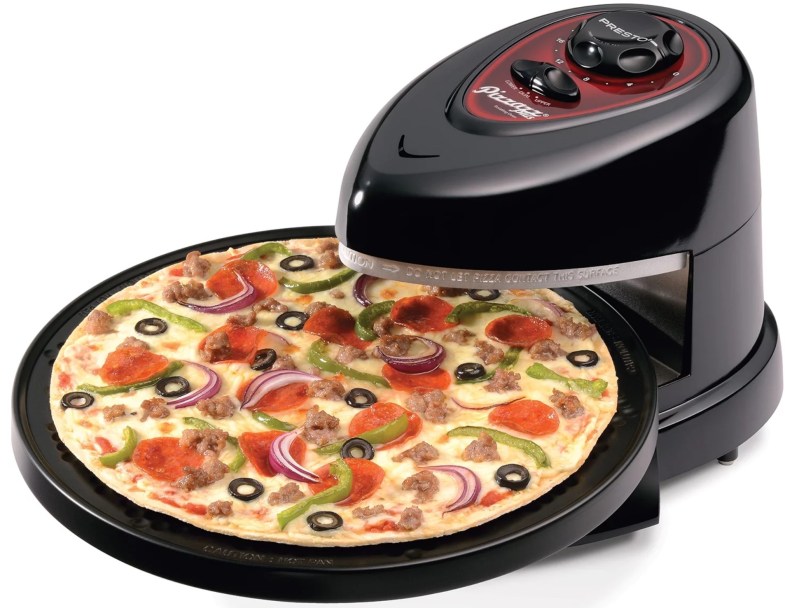 You've probably never seen an open-style oven before, so we're happy to introduce you to the aptly named Presto Pizzazz Plus Rotating Pizza Oven. There are some benefits to having this style of oven since it can save on a lot of extra electrical usage while still managing to heat everything evenly, whether it's frozen or fresh. There's both a top and bottom heating element, both of which can be controlled individually, and the oven can actually do a lot of different stuff, not just pizzas, such as nuggets, fish fillet, and egg rolls, so it's a versatile bit of equipment. It might seem like a bit of a gimmick at first, but if you give it a shot, you'll see that it's both great and can save you some money on your electric bill.
Cuisinart 3-in-1 Pizza Oven Plus — $200, was $280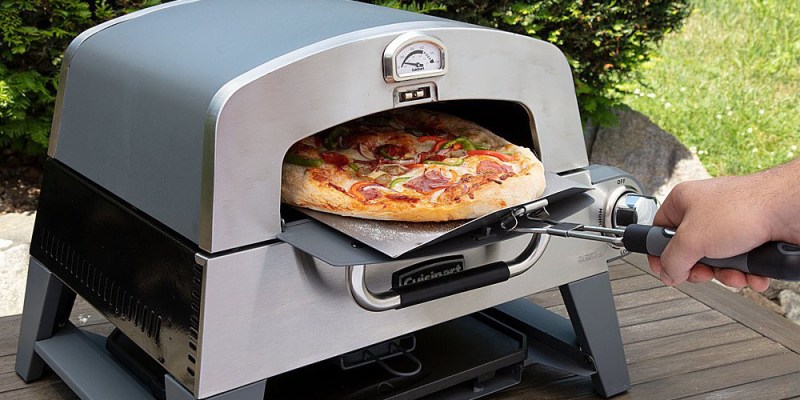 If you'd prefer a more traditional pizza-making experience, this Cuisinart 3-in-1 oven is a good bet. It has an internal 260 square inches of cooking space, which is very respectable, and means you can cook a 13-inch pizza in it, which is just about enough for two people without a big appetite. Luckily, the Cuisinart can do a lot of other things, too, especially with the 15,000 BTU of heat it produces, so you can actually grill and griddle in it too, which is a big positive if you like to shake things up.
Ninja Woodfire 8-in-1 Outdoor Oven — $350, was $4000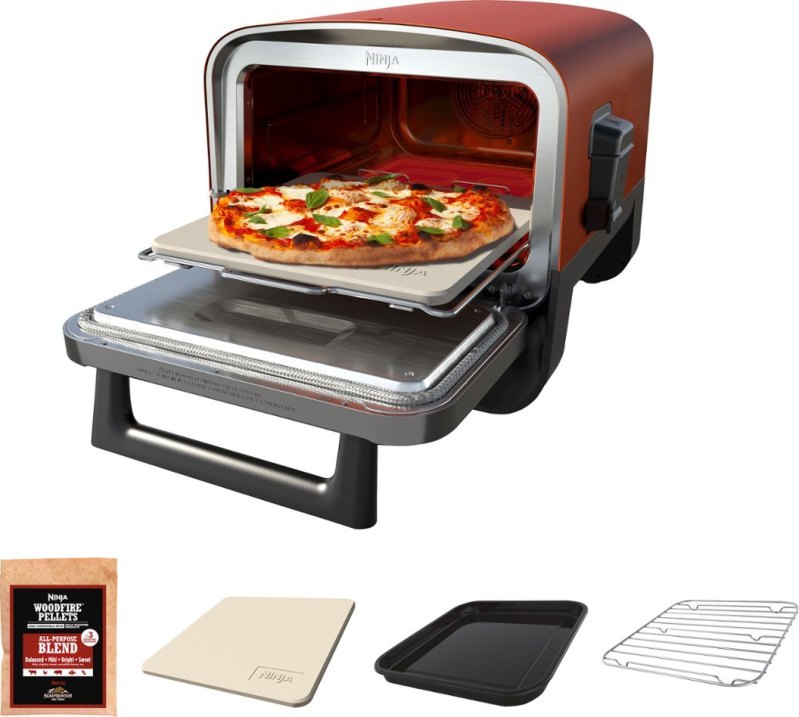 A slightly more advanced and fancier version, this Ninja Woodfire 8-in-1 Outdoor Oven adds that extra little bit of tastiness with an internal smoker. It has an impressive 105-700 degrees Fahrenheit in heating it can do, so it can handle things other than a pizza, such as a roast, ribs, veggies, you name it. It has enough internal space to fit a 12-inch pizza, and it even comes with both a pizza stone and a start bag of woodfire pellets for any smoking that you want to do, which is a nice touch. Most importantly, it's made to last the whole year round outside, so you don't have to bring it back in when you're done.
Editors' Recommendations