We've discussed it before, fall grilling means great fun to be had. There's an undeniably cheerful atmosphere as the sun hits these perfect latitudes and trees make what once was green, a delightful orange and brown. Working over the grill, a hot game in summer, begins to, instead, take off the chill bite of our pre-winter preparations. Everyone wants to be outside more in the fall.
Luckily, Amazon and all of the other big companies we love know this. That's why we're expecting a lot of grill deals as part of the event, starting this October 10th and running through the 11th.
The good news is that other companies aren't held to the dates set aside by Amazon, so are attempting to upstage the online retail giant by starting a bit early. Here are the best early grill deals that we're finding that you can shop now:
Costway Outdoor BBQ Grill Cooker Smoker — $108, was $231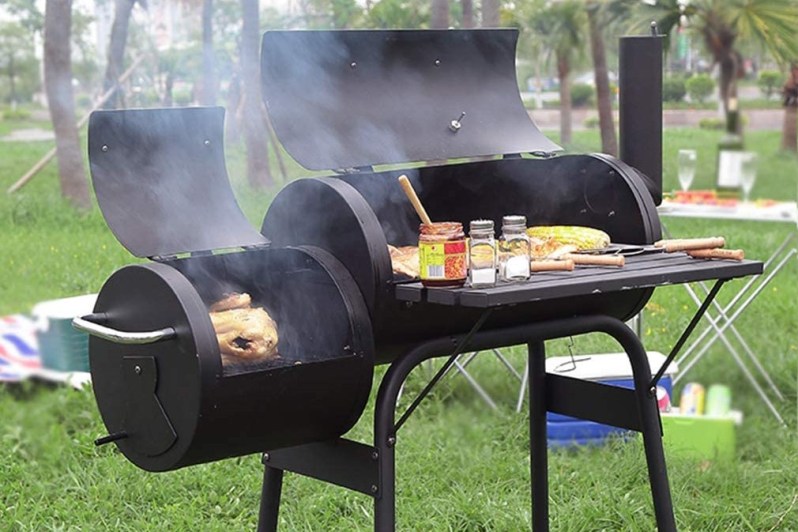 Some like to grill and some like to smoke. Smoke meat that is. And with the Costway Outdoor BBQ Grill Cooker Smoker, if you know how to smoke meat you can do both. The grill has a ton of features for your convenience that are easy to totally overlook in the moment, such as the thermometer in the lid of the main compartment. You'll also find the front-facing shelf (measuring 24.5 x 7.5 inches) such a wonderful addition to you grilling experience that you'll wonder why you don't see it more often. To help you get started with the Costway, here are some great grill and smoker recipes. The Costway weighs a mere 29.5 pounds and has two wheels for high maneuverability.
RevoAce 4-Burner Propane Gas Grill — $165, was $227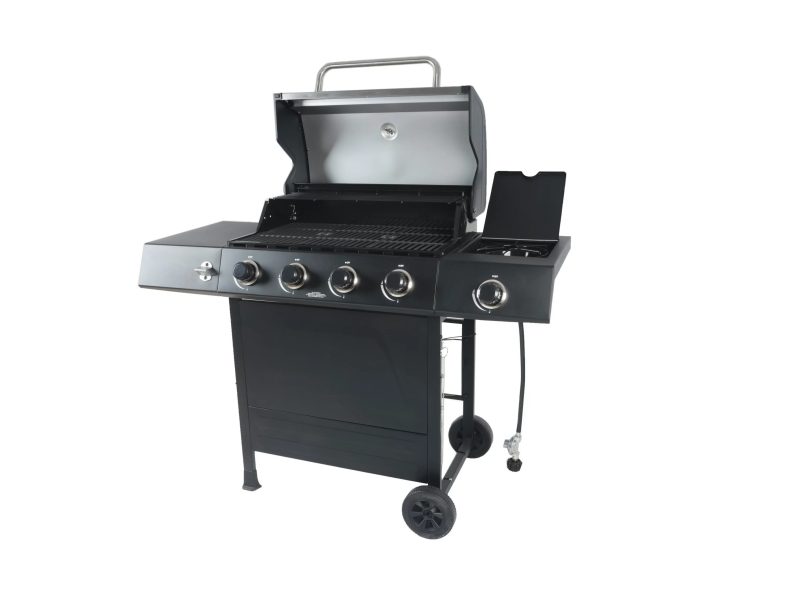 Despite its name, this RevoAce has five burners, each heating up to 12,000 BTU. It has a 480 square inch cooking surface, enough for 28 burgers, and a 180 square inch warming rack. Both the iron grids of the grill and the warming rack are porcelain coated. We like the side cooker being separate so you can show off your asparagus-searing game (or try these grilled corn on the cob recipes) to your vegetarian friends. If that wasn't good, there's even a built-on bottle opener, because you'll never know when you might need one.
Blackstone Adventure Ready 2-Burner 28-inch Griddle Cooking Station — $197, was $227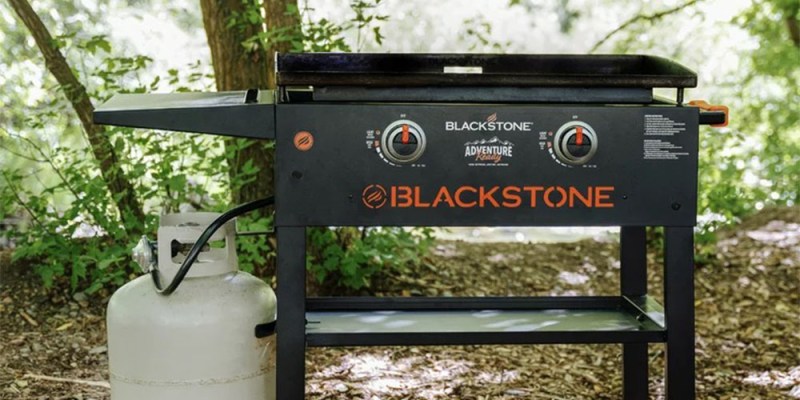 This one is technically a griddle (it has a flat surface) instead of a grill, but if you want to cook similar foods on it we won't tell anyone. It has two burner plates that get up to 17,500 BTUs each, across a 28.75 x 18.25 inch cooking surface. That's 524 square inches, or approximately enough room to fit 21 burgers, 18 steaks, or 33 eggs. This burner system is perfect for an outdoor breakfast for the whole family, allowing you to fry bacon at your preferred temp on one side while getting golden brown pancakes made to perfection on the other.
Blackstone 2-Burner 28-inch Griddle with Air Fryer — $397, was $497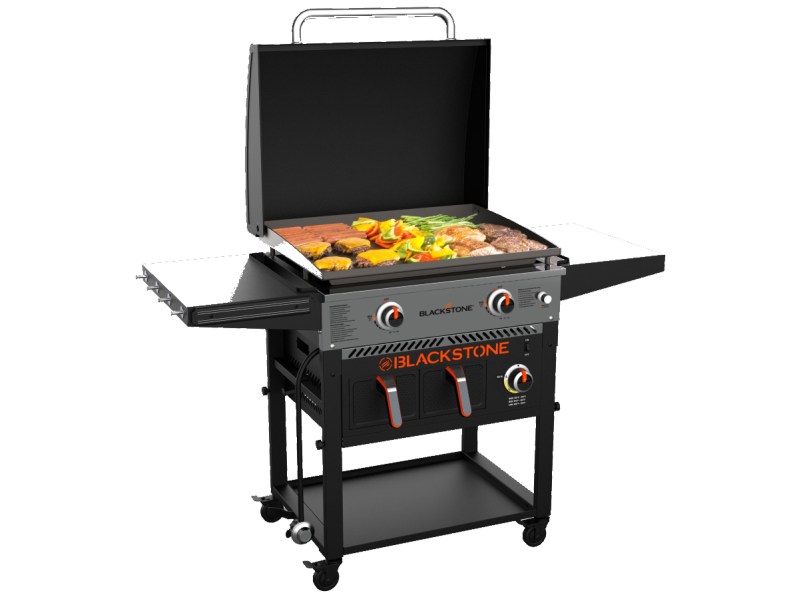 Another griddle, with a similar size and number of heating zones as the one above. However, this one shines due to its 4-quart air fryer drawer and accompanying warming drawer. This lets you get a nice outdoor cooking environment while also enjoying air fried potatoes and chicken as well. Just don't forget to preheat the air fryer before loading it full of food. This cooking station has four wheels for maximally easy maneuverability.
KAMADO JOE Jr. — $422, was $499
For a unique look and awesome charcoal grill experience, try the KAMADO JOE Jr. It has thick walls to hold in heat and moisture for a juicy finish with great smoke flavor. The built-in lid thermometer can help you sense what's going on inside without having to open lid (letting smoke and moisture out) every few minutes. Use the metal holder stand to steady the egg-shaped grill and keep grass and tables from burning.
Editors' Recommendations