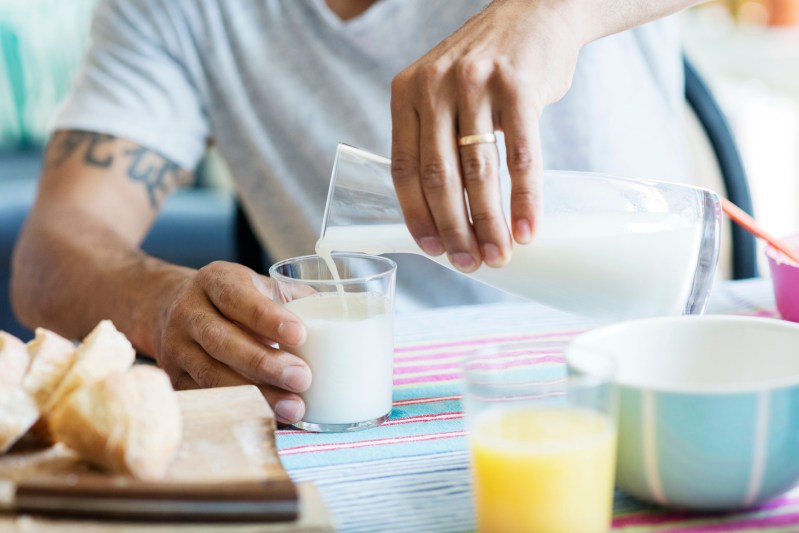 You may not have realized that your milk options extend beyond only cow and almond products. It turns out, you can get milk out of pretty much anything these days.
Rice, cashew, goat, coconut, evaporated, and even pea milk are all taking up slots at your local grocer's. The obvious issue is that each variation ranges in taste and nutritional value, not to mention overall appeal.
Related Guides
Again, pea milk? Oat milk, however, is rapidly picking up acclaim, and for good reason. It has been proven to be an incredible source of B vitamins, offers a delicious alternative to those with dairy aversions, and even is great for your bone health. Let's make it easy to help you find your favorite, and take a look at the top Oat Milks on the market.
Best Budget-Friendly Buy: Silk Oat Yeah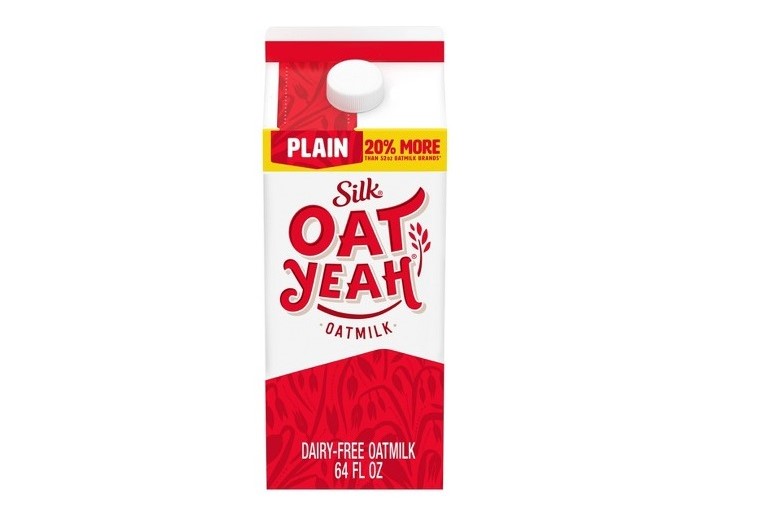 Of all the oat milk brands we have compiled for you, Silk overwhelmingly came through as the best oats for your money. Listed in Target, this carton packs all the creaminess of your favorite diary-based milk into a refreshing, vegan-certified alternative. It is just as good with chocolate-chip cookies as it is in your cereal. Nut allergies? Lactose intolerant? No such problems here. Rich in calcium and vitamin B-12, this is a healthy, satisfying way to enrich your day.
The Perfect Low-Fat Option: Pacific Foods Organic Oat Original Plant-Based Beverage
Pacific oat milk maintains a standard of local, responsibly sourced product. This organic beverage is listed on Amazon in a pack of 12 cartons. Isn't it convenient when you can buy your grocery staples in bulk? Even more convenient is a brand that is shelf-stable to store. You will likely save yourself a trip to the store every couple of days. A key component of this formula is that it is easily adapted into all your favorite baked goods. From biscuits to banana bread, enjoy the sweetness of oats with a healthy dose of vitamin D.
Frontrunner for Flavor: Califia Farms Oat Barista Blend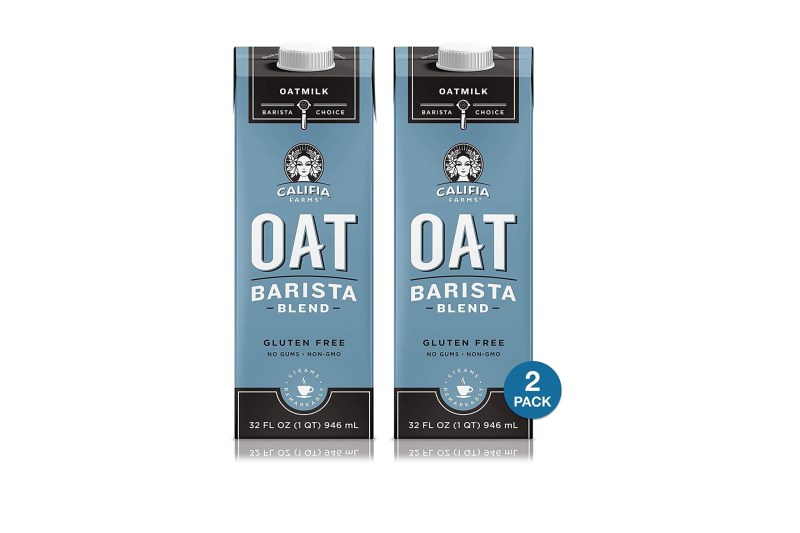 The myth that plant-based substitutes are boring and dull has officially been debunked! This oat milk was developed to froth and foam with all the sweetness of your favorite creamer. Most beloved for its rich flavor among daily coffee drinkers, this product can be purchased in a pack of 2 on Amazon. If you enjoy milk or cream in your tea, this oat blend gives you the right consistency without sacrificing flavor integrity. If that wasn't enough to win you over, this blend is completely gluten-free.
Easy to Incorporate: Friendly Farms Original Oatmilk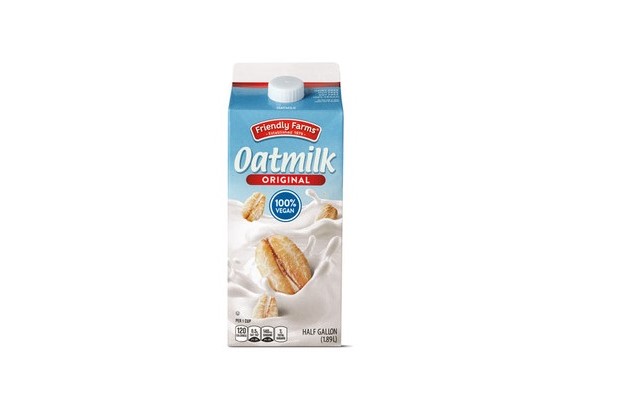 It isn't the first time Aldi has come through for us, and it won't be the last. Noted as being the most "milk-similar" of the oat milk varieties, this vegan option will not disrupt your taste buds when poured over your morning bowl of cereal. If you want a healthy substitute without risking the flavor profile of your meals, you've found a solution right here. The outstanding feature of the Friendly Farms combination is that of simplicity. Prices can vary by region and location.
Ready to Sip Solo: Mooala's Organic Coconut Oat Milk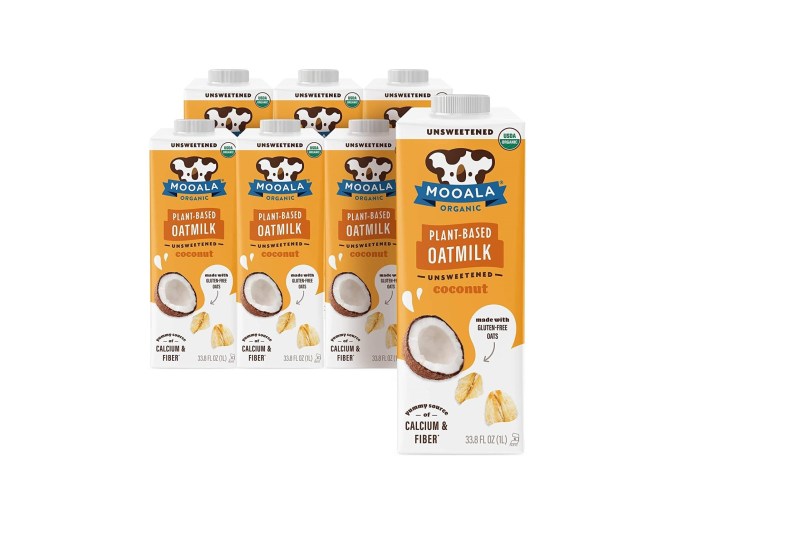 If you enjoy pouring a cool, refreshing glass of milk with your meal, you may want to plan a trip to your order on Amazon. The mild edge of sweetness within the flavor profile can be enjoyed all alone, although I'm sure your smoothies and morning coffee would benefit as well. Mooala is made without any oil, added sugar, and is a good source of calcium and fiber. Pricing does vary by location and region.
Vanilla Lover's Pick: Oatly Original Oatmilk
When you make your next Target run, you must add Oatly to the list. Your overnight oats will thank you for this sweet treat. Void of undesirable thickeners and sugar, the flavor profile is undeniably sweet and fresh. Oatly has a substantial fan base, with regular consumers praising the texture and taste in both baked goods and beverages. Notably non-GMO and gluten-free, you can choose from full-fat and reduced-fat formulations.
Low Fat and Silky: Oatsome Oat Milk
While you are perusing the aisles of your local Walmart, you'll need to grab a carton of Oatsome. The nutrition facts confirm low-fat content while maintaining a smooth texture. This particular milk is notably enjoyed due to the subtle oat taste and wholesome sweet flavor profile. If you are watching your fats, Oatsome has lower fat content, with a luxurious finish. Whereas many powder versions can underperform, you will find the equivalent nutritional value with a vastly improved consumer experience.
The Latte Game-Changer: Planet Oat Original
Why should healthy options limit you in any way? This leading latte landmark is at Target and is sold in vanilla, dark chocolate, and extra creamy flavors. Although many oat milks are a widespread success when added to coffee, Planet Oat plants its foot firmly in first place. You can pour it in as-is, use a frother, or experiment with your own technique to enjoy a creamy, satisfying drink at the breakfast table.
Best Taste to Texture Combination: Minor Figures Oat Milk Barista
Barista's everywhere, rejoice! It's no secret that oat milk is better for the environment, but it is better for your taste buds as well. Oat milk is often appreciated for its sweet, simple flavor. But, just as important is the smoothness of each formula. There is no compromise on either front in the Minor Figures brand. If you are a first-timer consumer of oat milk, this is a great first step into a healthier formulation. This vegan-suitable alternative is sold in bulk on Amazon.
Ultra Luxe and Creamy: Chobani Plain Extra Creamy Oat Milk
You have a taste for the finer things, and that standard deserves to be recognized. Chobani has cultivated a satisfying blend that will have you reaching for more. Also sold in chocolate and vanilla variations, you'd be hard-pressed to find a more full flavor anywhere else. Optimal uses for this particular formula include protein shakes, smoothies, and lattes. It's the creamy finish that really deserves the chef's kiss. Unbelievably, this oat milk is at Safeway.
Editors' Recommendations