Wineries and haunted buildings go hand in glove. It's an industry full of eerie cellars, foggy vineyards, long and lonely hours during harvest, and often set in remote, mysterious locales.
While some tasting rooms and barrel rooms offer scary sounds, others offer chilling tales that don't seem rational. Some wineries just seem to attract paranormal activity, whether due to occupying the site of an older murder or being occupied by a resident ghost that just doesn't want to leave. Wine, after all, is all about the senses, so we've taken the liberty to stir some of them up, Halloween-style.
Case in point: William Chris Winery in Texas. It launched in 2010, in an old farmhouse that dates back to 1905. The winery owners wanted to maintain that old charm, which they did. They made little tweaks here and there, but nothing to change the flavor of the place. In the process, they came upon some weird things. Like, a random skeleton key that opened all the weirdest doors in the house. And there's more.
"When we pulled up the original wooden floorboards to clean them we found a collection of old used shoes," says Chris Brundrett, winery co-owner. "As I've been told, the German tradition since the early modern period has been to hide shoes in the home as a sort of magical token that protects the occupants of the building against evil—ghosts, unhappy spirits, demons, and the like—or even to keep a household deity happy through an offering of something of value."
They cleaned the floorboards and left the shoes where they were, not wanting to disturb the spirits. "Signs of happy, and perhaps mischievous, spiritual beings are pretty quick to show themselves to individuals by grabbing at ankles, throwing or breaking things, and even leaving little marbles around the property for the grounds specialist to find since she started working there back in 2010," Brundrett continues.
Yikes. Here are a few more haunted wineries within the American landscape. Grab a glass of Pinot Noir, get cozy, and read on (if you dare).
Argyle Winery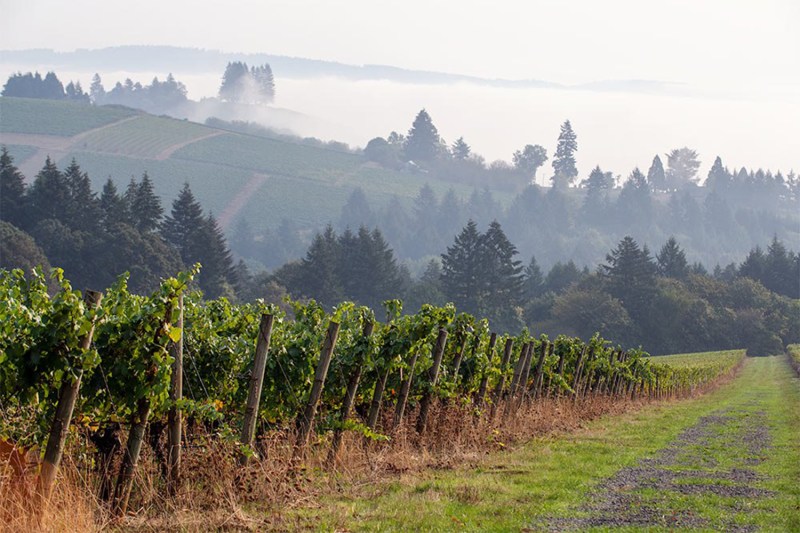 One of the scariest features of Argyle is that everybody working there seems to have a ghost story or two. The Willamette Valley producer specializes in sparkling in addition to Pinot Noir, Chardonnay, and Riesling. Apparently, a woman took her life at the old City Hall building back in 1908 where the current tasting room stands, in the town of Dundee. Employees talk often about a resident ghost and of hearing strange noises or witnessing lights turn on and off of their own accord. Fittingly, the label makes a "spirithouse" line of wines.
Buena Vista Winery
California's Buena Vista Winery is one of the Golden State's first, beginning in 1857. The label throws ghost-themed parties in its cellar and occupies some very old stone structures that look as much the part of a winery as a place where terrifying things happen. The strangest legend involves the winery's original founder, who was apparently eaten by an alligator while in Nicaragua. His body was never recovered so it's pretty much assumed some element of it haunts the winery today. A chilling Sonoma outfit, indeed.
Montinore Estate
Oregon's Montinore is a model citizen when it comes to biodynamic growing practices and approachable wines. It's also a bit creepy, with some creaky old structures that date back to the original inhabitants of the place, who moved to the Willamette Valley from Montana. Those who've spent a lot of time on the pastoral estate talk about glass falling without breaking and sounds they can't quite put a finger on. You definitely feel a presence of some kind at this lauded Forest Grove vineyard.
William Chris Vineyards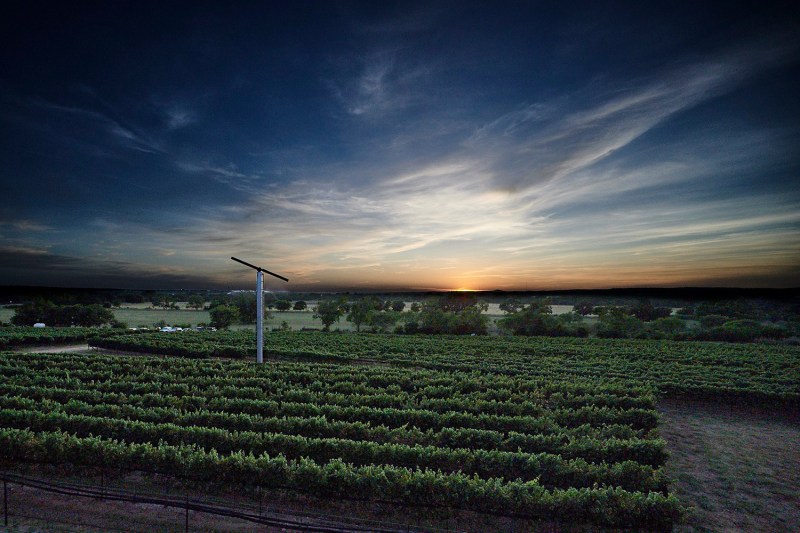 A wonderful outfit of Hill Country in Texas, William Chris is also decidedly spooky. It's the little things that can make a place feel frightful. For example, the marbles people apparently find in random spots on the estate, with no clue as to how they got there. I suppose it all makes sense when your winery lies adjacent to a cemetery. The wine is excellent (the Rhone varietals, especially), by the way, despite paranormal readings and a decidedly haunted history.
Marjim Manor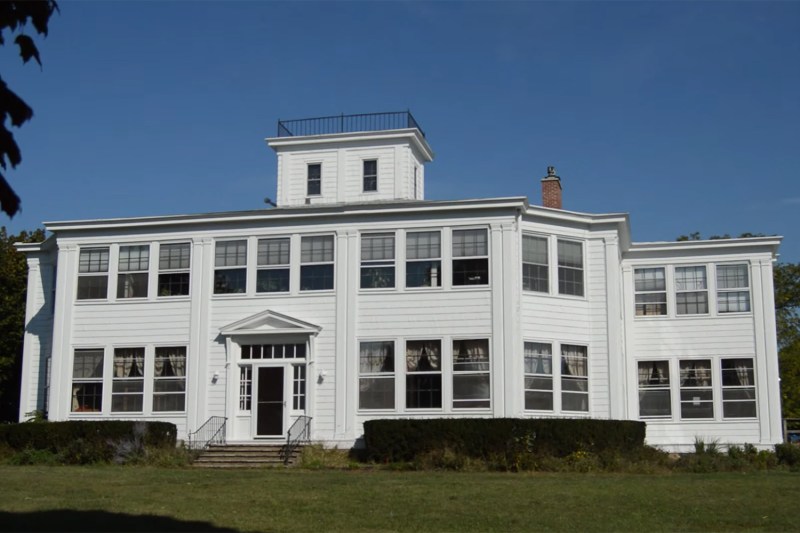 The bucolic town of Appleton resides in Western New York along the shores of Lake Ontario. It's also home to Marjim Manor, a certifiably haunted winery set on a property that got its start in the 1830s. All you have to do is look at the vintage postcards from the place and realize it's damn spooky. But there's more. The owners fully embrace the paranormal, believing that the ghosts of the original inhabitants of the place frequent the winery often. Various paranormal experts have visited and documented things like strange voices and mist shaped like spirits. Go for the fruit wines, stay for the chills.
Kenwood Vineyards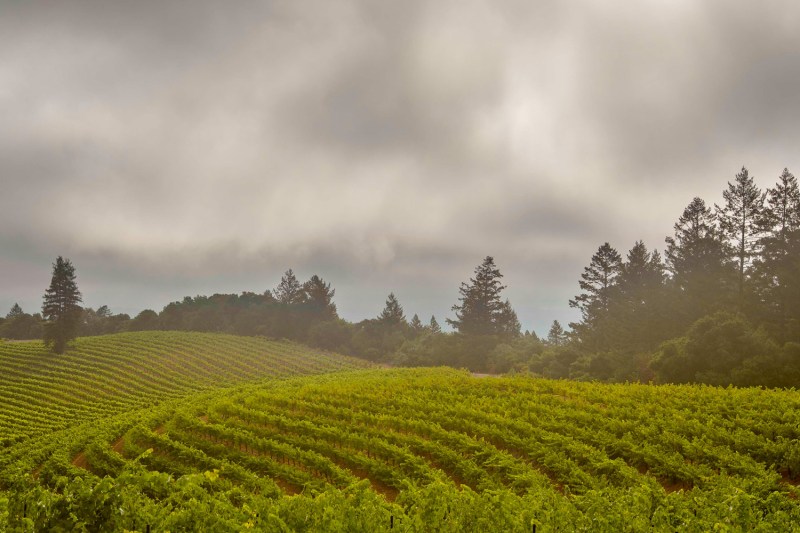 Kenwood in California is deemed haunted, looked after by a resident ghost that may or may not be related to the former owners of the property. Legend has it, the original owners lost a daughter at a young age and she continues to live on, in spirit form, wandering about the estate.
Nehalem Bay Winery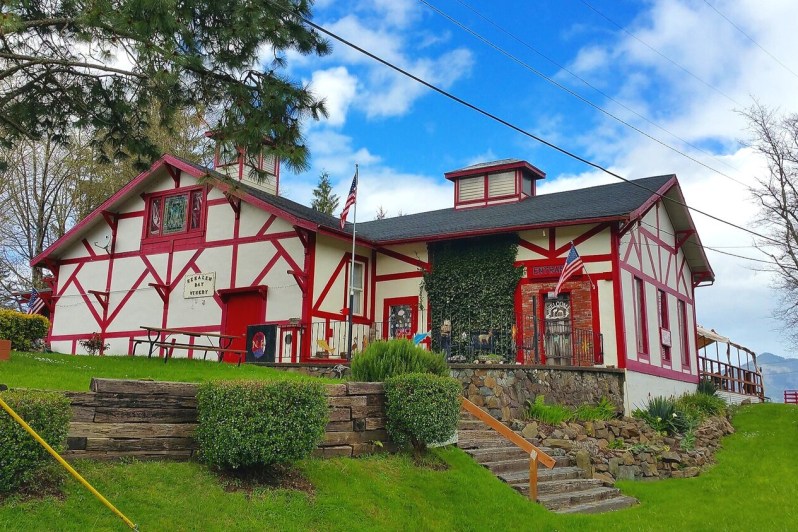 Say what you want about paranormal researchers but the data seems to suggest Oregon's Nehalem Bay Winery can be downright creepy. A research group spent a weekend at the place and managed to secure a startling recording of a woman's voice. The group also says they saw "shadowy figures" and even felt a shove from something there. It's hard to argue with. All you have to do is take a look at the building, an old creamery facility that dates back to 1909, to feel the hairs on the back of your neck rise.
Got a taste for haunted watering holes? Check out the most haunted bars in the land. And while you're at it, check out some of the scariest podcasts as Halloween approaches.
Editors' Recommendations