Like a tool bag to a carpenter, a practical bartender bag will provide the storage, organization, and portability necessary to successfully implement your mixology skills and let you shine bright behind the bar. Nowadays, many pristine bartenders spend much of their time on the road whether it's working multiple shifts around town or taking part in cocktail competitions. Because of this expansion, bartender bags have followed suit by expanding their versatility and efficacy.
For many years, barkeepers were forced to carry around their jiggers, mixing glasses, and essential ingredients through impractical methods like a backpack or tool bag. Thankfully, times have changed, as bartenders and design-driven creators have created a multitude of options to suit every drink maker's purpose.
Considering the number of different tactics for carrying your bar gear, we put together a collection of bartender bags that fill a void for those always on the go behind the bar. From spacious bags that help you organize your tools, to heavy-duty protective receptacles and fashionable carriers, here are the best bartender bags available for mixologists who need one.
Billykirk Bartender Bag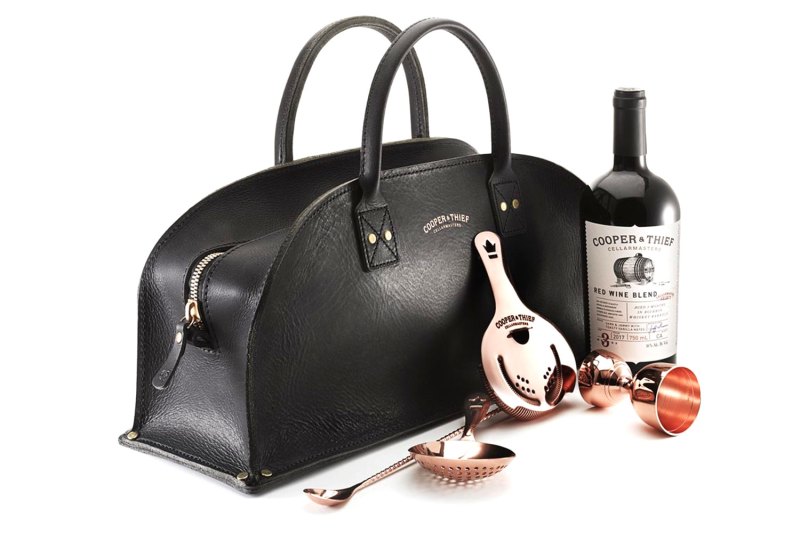 This limited edition bartender bag from leather and canvas creators at Billykirk was created in tandem with cellar masters from Cooper & Thief, so you know it's high-quality and reliable because of its backing from industry leaders. You won't have long to snag one, however, as there were only 50 of these puppies made, which means you'll want to sign up for updates when more small quantities are released. Limits aside, this stunning leather bartender bag is one of the most stylish carriers you can find, while also housing a collection of copper bar tools that were handpicked by Denver, Colorado-based mixologist, Elliott Clark.
Cocktail Kingdom Leather Bar Tool Bag
You can pretty much trust everything Cocktail Kingdom has to offer. Its bartender bag might not come with any tools included, but this distressed leather bag is roomy enough to hold everything you need in an easy-to-carry, stylish fashion. We absolutely love the vintage elegance and stout utility this bag provides, as well as its durable brass buckles and rivets. It's also conveniently compatible with Cocktail Kingdom's durable barware roll-up ($75) to ensure all of your traveling bartender bases are covered — safely and securely.
Tilit Supply Bartender Bag
Indubitably one of our favorites in the bunch, the Tilit Supply bag was created in partnership with NYC Spirits Professional and Founder of Rockey's, Eamon Rockey. The coated canvas exterior is ideal for keeping your tools dry and protected from bar fouls, while also providing ample space for all of your gadgets and equipment, from shakers, strainers, cutting boards, etc. We also really enjoy this bag because of its clearly and appropriately spaced compartments for enhanced organization.
Mavenhal Bar Bag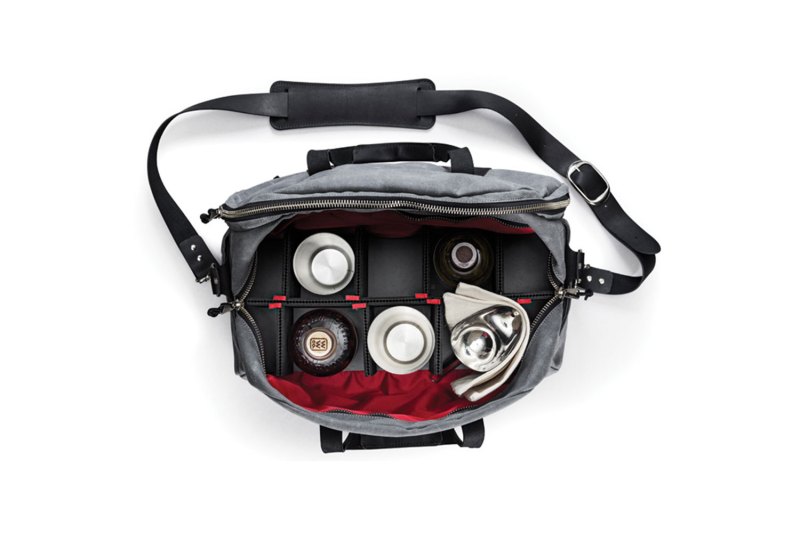 Mavenhal (formerly known as Barkeeper & Co.) offers a perfect bartender bag for the everyday traveling mixologist. Not only is it affordable, stylish, and highly functional, this bar bag is as spacious as they come to ensure all your gadgets fit in a secure and orderly manner. The bag dons a rugged, water-resistant waxed canvas exterior and exquisite hardware for reliable protection and longevity, as well as 10 adjustable and padded slots for added armor arrangement. It may seem a bit pricey, but you know what they say — you get what you pay for.
BarConic Bartender Travel Case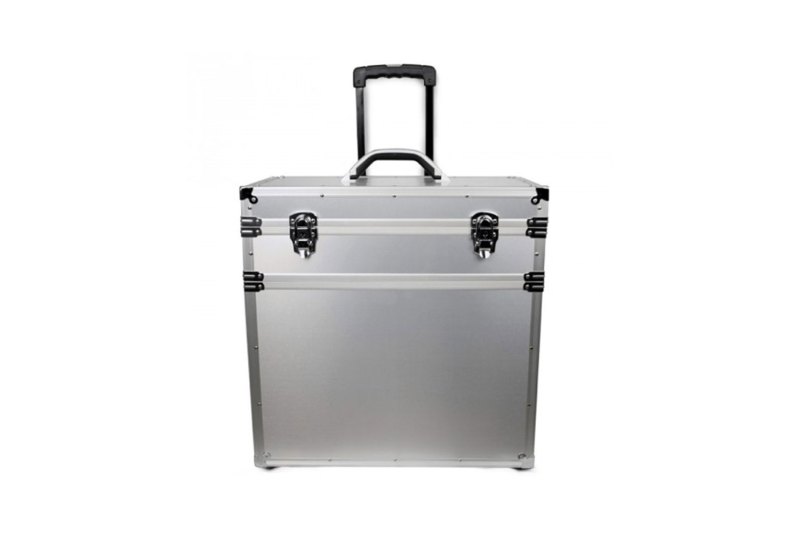 A heavy-duty and extremely spacious option, the BarConic travel case for bartenders offers more space than every other portable bartender container you can find. You can squeeze in everything from full flair and liquor bottles, shakers, and more inside of the case's soft padded slots. There is also a convenient, detachable top box to store your smaller items like pourers, muddlers, and other things you need to successfully fulfill your role.
LINALL Bartender Kit Bag
The LINALL bartender bag is great for carrying a simplified set of bar tools in a fashionable manner, especially if you're a beginning mixologist or you're not looking to spend an arm and a muddler on your gear. Crafted with an extremely durable canvas fabric with premium full-grain leather accents, this bag will make sure none of your tools break, and its added shoulder strap makes transporting as easy as pouring a whiskey on the rocks. LINALL also offers the bag plus tools (an extra $80) if you need to upgrade your gadget arsenal.
Olpr. Leather Goods Waxed Canvas and Leather Bartender Bag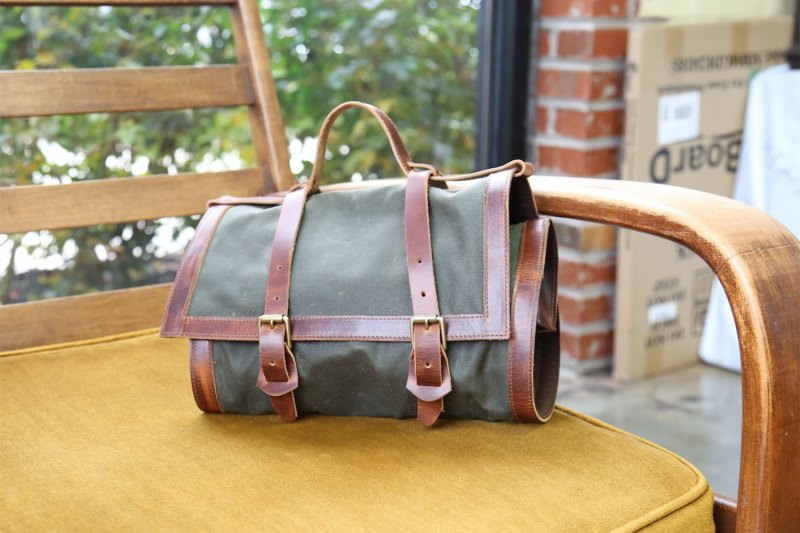 This handcrafted canvas and leather bartender bag is absolutely beautiful and makes carrying your necessities on-the-go as easy as it gets. The carrier includes a compartment specifically designed to carry a shaker, 11 elastic loops to safely hold your smaller barkeep tools, and two adjustable leather straps to cater to your carrying needs. And to finish things off, the bag comes with almost all the bartending equipment you'll ever need.
Editors' Recommendations