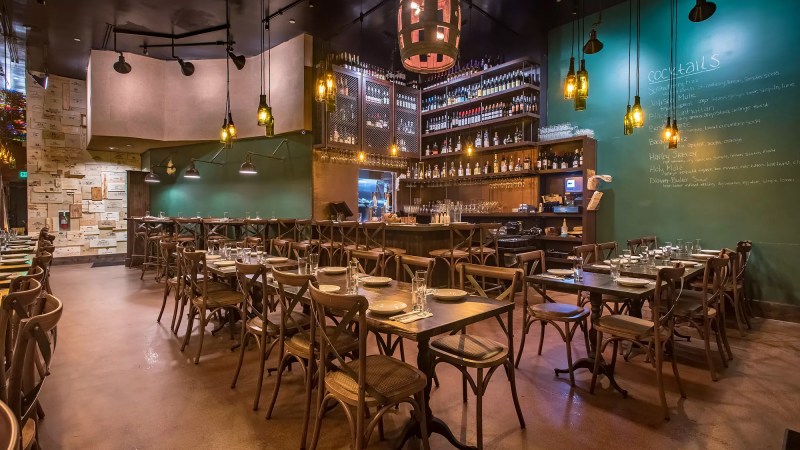 Something amazing just happened in Glendale, California.
The up-and-coming neighborhood just north of downtown Los Angeles now has its very own Bacari restaurant: Bacari GDL. Small plates of wood-fired, freshly-made dishes from local ingredients, impeccable yet relaxed service, and a bar you won't believe welcome you to your new favorite spot in town.
Bacari GDL is nestled in The Americana at Brand, a beautiful outdoor mall with landscaped grounds, a giant fountain complete with choreographed water and music shows, and shops like Tiffany's and J. Crew. Despite all this literal Americana extravagance, Bacari GDL looks, feels, and tastes like you've just wandered into a cozy, family-owned hole-in-the-wall tucked down some serpentine Venetian street. There's a reason for that: Bacari GDL is family owned, and bacari is Italian for a Venetian tavern known for serving cicchetti— small plates.
Family first: the Italian way. Brothers and co-owners Daniel and Robert Kronfli are restaurant mavens it seems. They started with the original Bacaro LA with executive chef and fellow co-owner Lior Hillel near University of Southern California; it remains a staple of USC life. Then they opened the Playa Del Rey location, Bacari PDR, then Nature's Brew a cafe in downtown LA, a line of incredible sauces, and now the Glendale Bacari. The younger Kronfli, Robert, is a mere 29 years old, but he's been at this a while–as an undergrad he started an underground supper club at USC that became so famous, even newspapers were covering it.
The food is, in a word, heavenly. And offered at ridiculously reasonable prices. It's a blend of Italian and Mediterranean cuisines that reflect Chef Hillel's Israeli roots and the Kronfli brother's Lebanese heritage. Born in Israel, Chef Hillel graduated from the prestigious Le Cordon Bleu in Paris before landing stateside in New York. His talent and experience are obvious in each dish: inventive, simple, and absurdly delicious. By the time you finish your meal, stuffed to the brim, you'll lament the empty plates and wish you could just start all over again that moment.
The ingredients suggest the food should be so rich you can only manage a bite or two–instead, it's flavorful, complex, and entirely edible. Take their Lobster and Crab Mac n' Cheese: the pasta is homemade, the lumps of lobster meat are generous– its decadence should be too much to have more than a bite but Hillel carefully balances everything and it's gone in moments.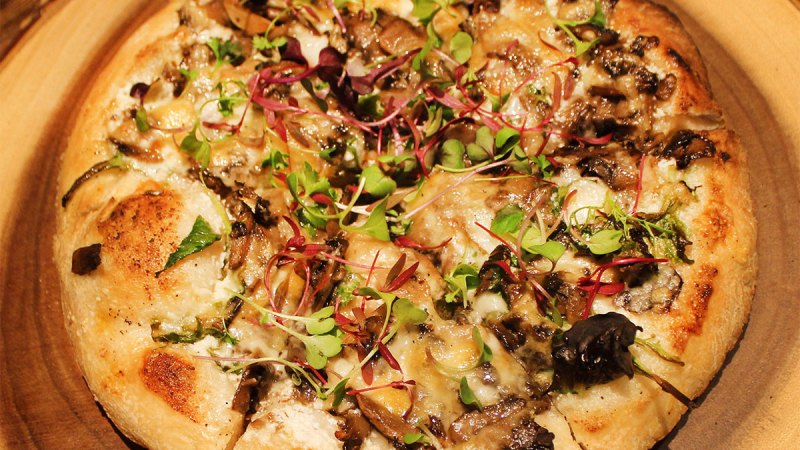 The rabbit ragu is delicate, perfectly cooked with pasta you will covet; the oxtail in doah (traditionally Egyptian) spices will leave you wondering why you ignored oxtail for so long. The pizzas, along with most of the dishes, are all made in the 10 foot wood-fired, stone oven in the kitchen. The dough will blow your mind: subtle, allowing you to enjoy the stars of the show, like the Bacon and Double Cream Brie Pizza. It manages the perfect thickness and crispy-to-doughy ratio, sure to please anyone. Do not forget to get the Lamb Pops, served on the bone in a parsnip puree that makes you realize what a hero the unsung parsnip actually is.
Some of the menu items have made the trek from the original Bacari, like the Bacari Burger and Mac N' Cheese, but most of the Glendale menu is all new.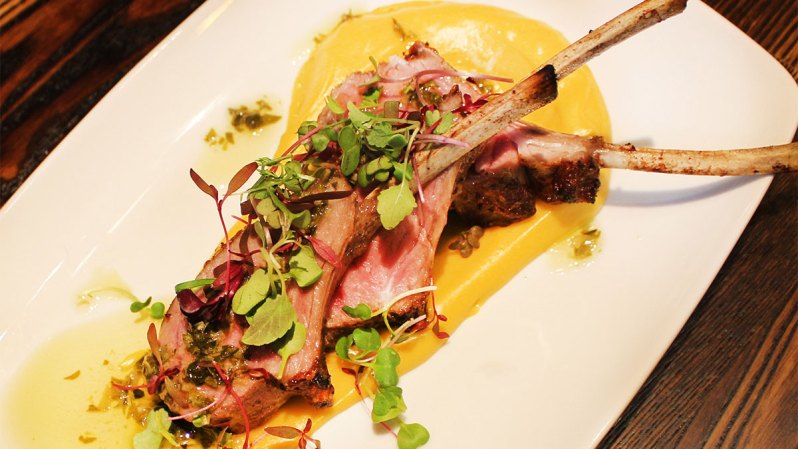 Small plates conjure up images of each person politely fighting for bird-like bites, but Barcai GDL's portions are generous. Plus, you get to sample so much more of the menu. For two people, it's a good idea to order around five or six plates, but you'll no doubt crave more. Give in.
The bar is carefully stocked with a great selection of wines at great price points: if you're looking for something fancy, they've got it. If you want just a nice table wine that you can sip, they've got that, too. Here's the real kicker though: at absolutely any time, you slap down $25 and you get an open bar for 90 minutes. Yes, you read that correctly. An open bar that includes house reds, whites, champagne, their homemade sangria, and beer. Or, if you're a cocktail person, make it $30 and you can get all well cocktails thrown in.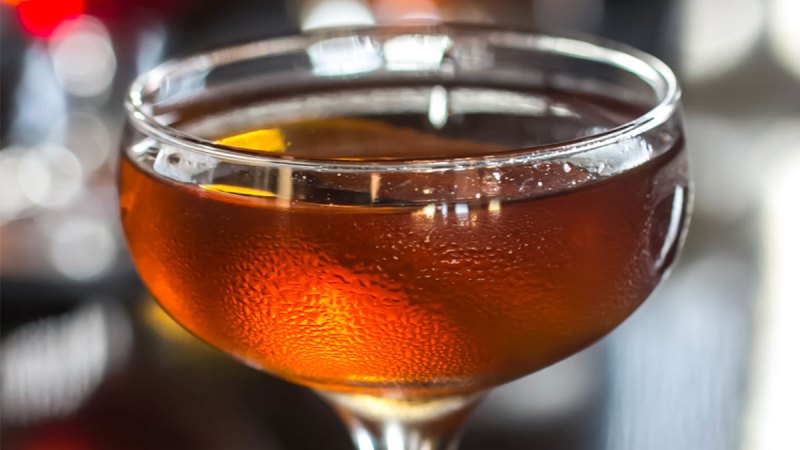 Bacari GDL feels like a calm respite from the crazy world: you're allowed to sit and luxuriate in your food, drinks, and conversation. The service is attentive, but good at reading the table. It's a small, intimate space, artfully designed with repurposed wine bottle chandeliers and a wine box wall Robert did himself.
Despite the splendid atmosphere and high end dishes, there's nothing pretentious about this place: it embodies and fosters things we all love, great food, great friends, great conversation.