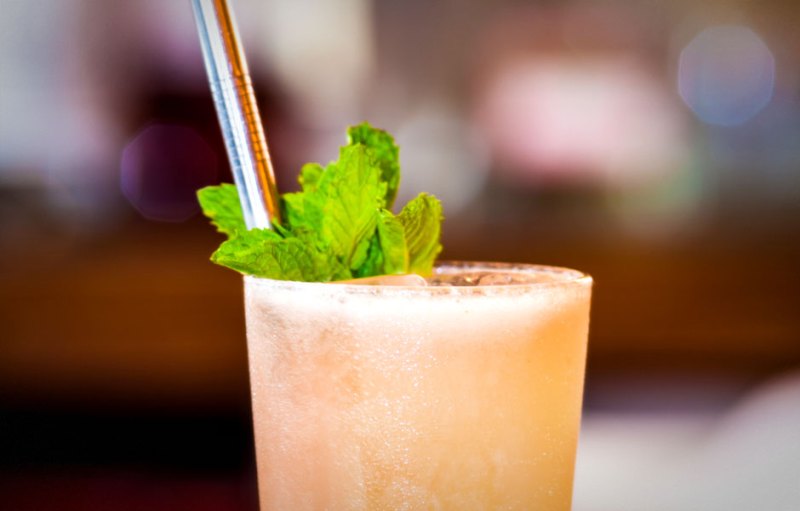 With July coming to an end, it's crazy to think that the summer is almost half-over. But, with the recent rash of heat and summer storms all over the country, it's easy to believe. This is the part of the summer where it seems like everyone is on vacation. If you happen to be one of the unlucky stiffs slogging through the season without a solid break in the action, we've got something for you to look forward to: Friday is National Tequila Day.
A lot of people are wary of tequila, but we here at The Manual love it, whether it is served straight up, on the rocks with a little salt and lime, or as part of a delicious cocktail. In fact, tequila cocktails are this particular writer's favorite kind of cocktail.
So, in order to celebrate National Tequila Day, we would like to present you with a list of specialty tequila cocktails from some of the country's leading mixologists. We have recipes from Miami, New York and Los Angeles that you can try your hand at making in the comfort of your very own him. Or, if you live in one of those three cities, you can get your ass over to some of these very fine establishments and enjoy National Tequila Day with a next level drink (or two).
New York City
EXTRA FANCY
Drink: "Peach Colored Glasses" by Meaghan Montagano
Ingredients:
5 oz. DeLeòn Platinum Tequila
1 oz. Grand Marnier Raspberry Peach
.75 oz. spiced honey syrup
.5 oz. lemon juice
.5 oz. peach puree
Sparkling brut rose
Shake DeLeòn Tequila, Grand Marnier, syrup, lemon and peach puree over ice and top with a splash of sparkling brut rose.
PALM COURT AT THE PLAZA HOTEL
Drink: "Lost Horizon" by James Menite
Ingredients:
2 oz. DeLeòn Platinum Tequila
1 oz. Perfect Puree papaya puree
1 whole egg
.5 oz. simple syrup
2 dashes Regan's Orange Bitters
Freshly grated nutmeg
5 dried cranberries and orange peel
In a Koriko shaker, shake 1 whole egg for 1 minute vigorously to emulsify. Add ice and all other ingredients, incorporate with a second shake, then double strain ingredients into a chilled Coupe. Add 5 dried cranberries and orange peel for garnish with freshly grated nutmeg. Enjoy deliciousness.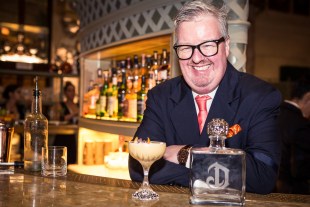 Los Angeles
SASSAFRAS SALOON
Drink: "La Cafina" by Karen Grill
Ingredients:
5 oz. DeLeòn Platinum Tequila
.5 oz. La Nina Primario
.75 oz. pineapple chili shrib
.5 oz. line juice
Shaved cinnamon
Add all ingredients but cinnamon to shaker tin and shake vigorously over ice. Strain over fresh ice into a rocks glass. Shave cinnamon over top and garnish with pineapple wedge and jalapeno slice.
BARTONI'S
Drink: "Summer of Love" by Aidan Demarest
Ingredients:
1 oz. DeLeòn Platinum Tequila
.25 oz. Smith and Cross Rum
.75 oz. Sherry
.5 oz. Velvet Falernum
.75 oz. lime juice
.5 oz. passion fruit syrup
Shake all ingredients and pour into a frosted mug over crushed ice. Garnish with a sprig of mint.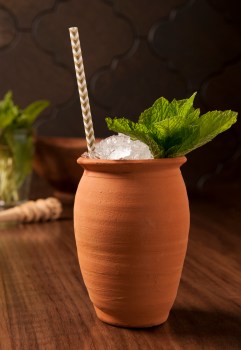 TOCA MADERA
Drink: "Agave Por Vida" by Juan Martinez
Ingredients:
2 oz. DeLeòn Platinum Tequila
Fresh Watermelon
.5 oz. watermelon mint shrub
.5 oz. sweetened ginger juice
1 oz. lime juice
Tamarind Candy
Build cocktail in tin, throw two pieces of watermelon into tin and muddle. Add lime juice, ginger juice, watermelon- mint shrub and DeLeòn Platinum. Shake and pour into Cantarito (clay cup). Top off with more fresh ice and garnish with mint sprig and tamarind candy.
Miami
REGENT COCKTAIL CLUB
Drink: "Cobbleone" by Richie Petronzi
Ingredients:
2 oz. DeLeòn Platinum Tequila
1 oz. lemon juice
1 oz. agave syrup
.5 oz Amontillado Sherry
.5 oz. Pedro Ximenez Sherry
Add all ingredients to a cocktail shaker except for the Pedro Ximenez Sherry. Shake well and pour into a double old fashioned glass. Top with crushed ice and float Pedro Ximenez Sherry on top. Garnish with blackberries and raspberries.
Editors' Recommendations