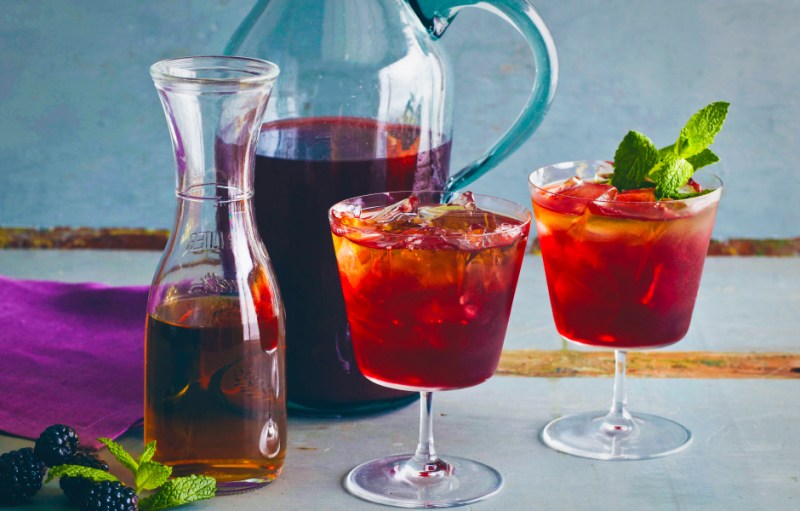 It's getting pretty warm out, here are four summer drinks to keep you cool.
Rosé
Don't think of it as a pink girly drink; think of it as having the best aspects of red wine and white wine fused together. This stuff will make you feel cool on a hot summer's day. If you want to go for a little something extra, go for a sparkling variety. We suggest drinking it with a dinner al fresco. "Once you discover the craftsmanship and labor behind each bottle of rosé, it's easy to appreciate the artistry and effort behind each glass. From the maturity of the grapes, to the precise winemaking methods required, it's seductive quality easily speaks to the male audience, or anyone with a particular eye for refined workmanship," say the folks at Champagne Louis Roederer about its Brut Vintage 2008 Rosé.
Suggestions: Louis Roederer Brut Vintage 2008 Rosé and Wolffer Estate Vineyard Rosé.
Hemingway Daiquiri
Ernest Hemingway once said, "I drink to make other people more interesting." The legendary novelist was said to imbibe in the evening and wake up early to write. While he lived in the Florida Keys and Havana, Hemingway loved to down a refreshing lime daiquiri made from fresh lime juice, fresh grapefruit juice, maraschino liqueur. We suggest using Bacardi, or if you're lucky enough to have access to it, Havana Club. Try out this recipe from the good folks at Food & Wine.
Michelada
It's like a Bloody Mary, but with beer instead of vodka! Sort of. It's basically a combo of cold beer, peppers, and some sort of tomato and/or hot sauce. The name comes from the Mexican phrase "mi chela helada," which means "my cold beer." They say it works well to cure of a hangover, so go for it if you're in the mood for a hair of the dog kind of morning. Make it with a Tecate or Negra Modelo. Click here to see a recipe from Epicurious.
Blackberry Bourbon Iced Tea.
We know how you love your bourbon, and while whiskey isn't really thought of as a summer drink, Bobby Flay came up with a cocktail takes iced tea, one of our summer favorites, and mixes it with blackberries and bourbon for a spectacular way to spend an afternoon. Try it with Woodford Reserve or Maker's 46.
Editors' Recommendations