Building muscle does not only involve exercise that targets each muscle group in the body. Diet is also important because your body needs the right food for building muscle. Eating the right food is important both for muscle recovery and muscle development.
There's been plenty of research on high-protein diets that include quality protein sources such as lean meat and fish. These diets are often recommended for those who want to give their bodies the nutrition needed to promote superior muscle mass. However, what foods do the opposite and inhibit muscle growth?
You need to know what to eat to support muscle development, but it's just as important to be aware of what foods could prevent muscle growth so that you can eliminate them from your diet. By doing this, you can gain optimum benefits from your diet and exercise regimens.
Here's a look at the foods that can have a negative effect on muscle development, as recommended by Dr. Noel Abood, the director of the Solon Wellness Center.
1. Processed foods
Processed foods, such as cookies, cakes, and fast foods like chips and burgers, are extremely popular but unhealthy. Dr. Abood notes they "are often high in calories, unhealthy fats, and sugar, which can contribute to weight gain and hinder muscle growth."
They contain little to no nutrition and, if the excess fat and calories are not burnt off, then the body stores them.
Even excess calories are converted into fat, which is also stored. This process prevents muscle growth due to weight gain and an increased muscle-to-body fat ratio.
2. Sugary drinks
Many drinks, such as soda, juices, and sports drinks, are often loaded with various forms of sugar. This adds to the calorie count. Although these beverages are low in fat, the extra calories are still converted and stored as fat in the body. An energy surplus can affect an individual's muscle-to-body fat ratio, which usually results in there being far more body fat than lean muscle mass due to unhealthy weight gain.
3. Alcohol
Excessive alcohol intake has numerous adverse effects on the human body. Raising blood pressure and causing liver damage are just two examples. Dr. Abood noted that alcohol abuse also increases inflammation within the body and interferes with protein synthesis, which in turn inhibits muscle recovery and growth. This can lead to muscle weakness and low muscle mass.
4. Fried foods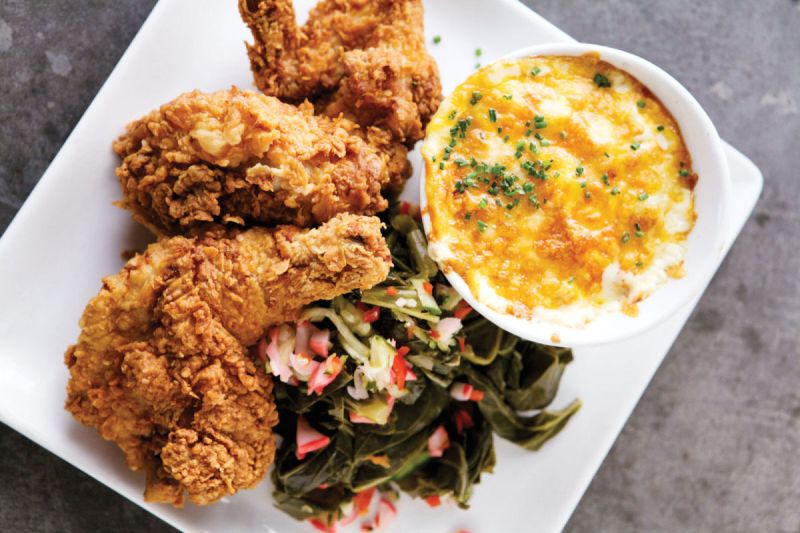 Not all fats are bad, and the body needs a variety of them to function properly. This even includes a small amount of saturated fat. However, a typical modern diet overloads the body with unhealthy fats, such as saturated fats, instead of supplying the body with a higher ratio of healthy fats, which include omega-3 fatty acids and monounsaturated fats.
Dr. Noel Abood states that fried foods such as french fries and fried chicken are high-calorie and high-fat foods that can lead to weight gain and increased body fat storage. These issues can prevent and interfere with the muscle-building process within the body.
5. High-sodium foods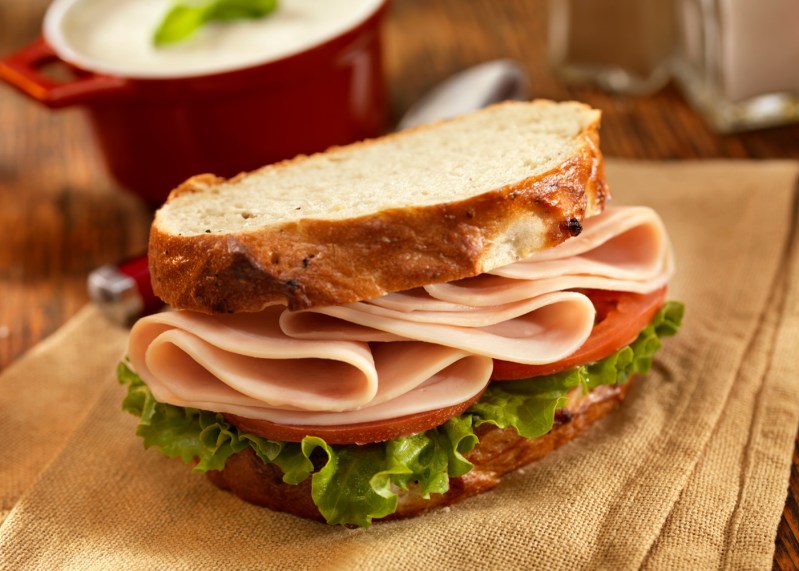 Dr. Abood also cites high-sodium diets as being detrimental to muscle health because salt-heavy diets don't only raise blood pressure. If an individual's diet mainly consists of processed meats, canned soups, and salty snacks, this can cause water retention, which can make the body look bloated. Again, this is bad news for muscle recovery, muscle definition, and muscle building in general, so it's best to stick to a low-sodium diet when possible — provided, of course, that your doctor approves.
Editors' Recommendations