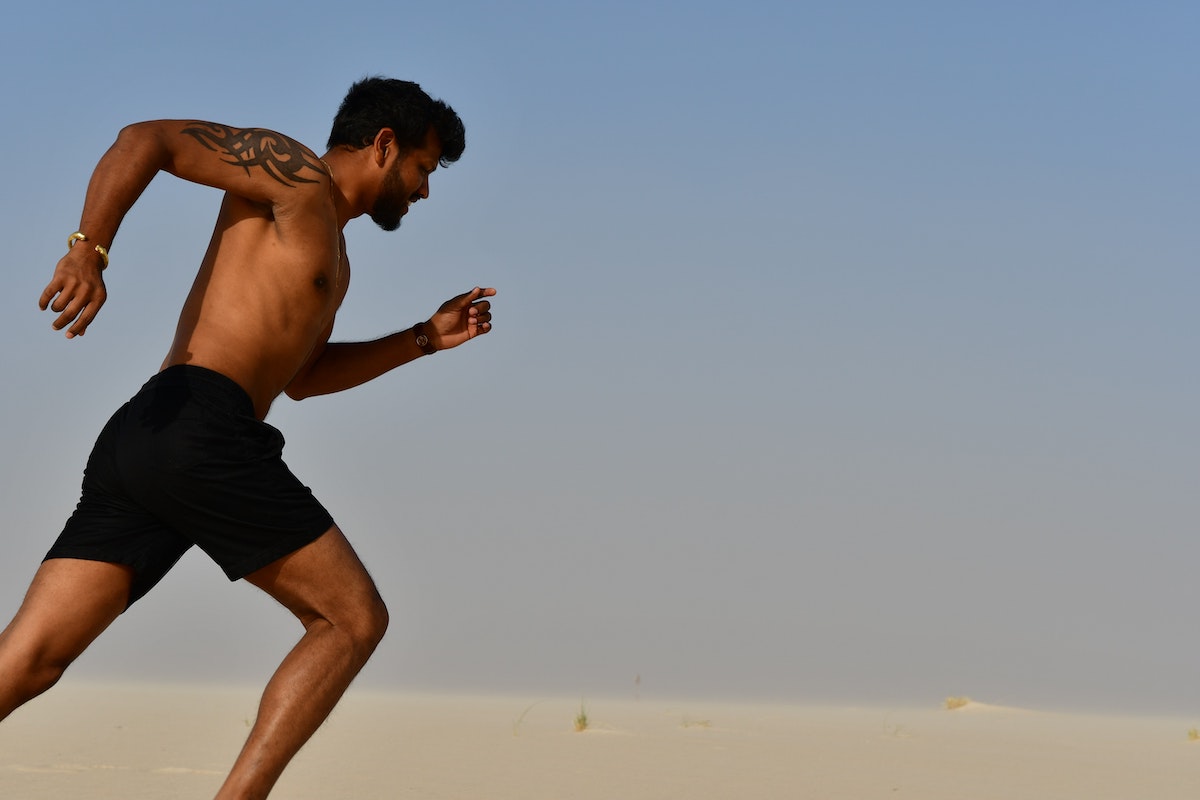 Summertime supposedly calls for more effortless living. The days get longer. Summer travels and staycations offer a change of pace and scenery. What about the pace of your workout routine, though?
The days may include more daylight, and — if you're lucky — work may slow to a more leisurely rhythm. However, fitting a workout plan into those extra hours of sunshine can feel like a big-time hurdle when barbecues, beach days, and sunset chases beckon. You're not alone. Even a Crunch Fitness pro must muster up the strength to get in a sweat session during the summer, especially on vacation.
"When we travel, all we want to do is shut our minds off and relax," said Jeffrey Barreto, a fitness manager with Crunch Fitness. "We plan to have fun… the last thing most people want to do — myself included — is workout."
Barreto says sometimes relaxation is precisely what a person needs, whether they're traveling or at home. Other times, having a summertime workout plan can be worthwhile. He and another fitness pro shared the reasons. They also gave tips for creating a workout routine for busy schedules full of parties, travel, and relaxation.
Why keeping a workout routine during summer is hard
One part of the equation is the desire to kick off your shoes, stick your toes in the sand, and stay a while (sans workout routine). Also: Despite the milder weather that gives way to outdoor workout opportunities, experts share summer brings new obstacles.
"Long days of driving and an increased intake of alcohol and processed foods means that you might not always be in the mood or have the energy to take on a workout," said Andrew Bond, an NYC-based personal trainer and nutritional coach. "Not to mention those long plane rides can leave you dehydrated, lacking enough optimal sleep, and put your mobility in a twist."
Though hotels may have gyms, Bond says they don't always inspire a person.
"Lack of fitness equipment or poorly equipped hotels can sometimes diminish motivation," said Bond.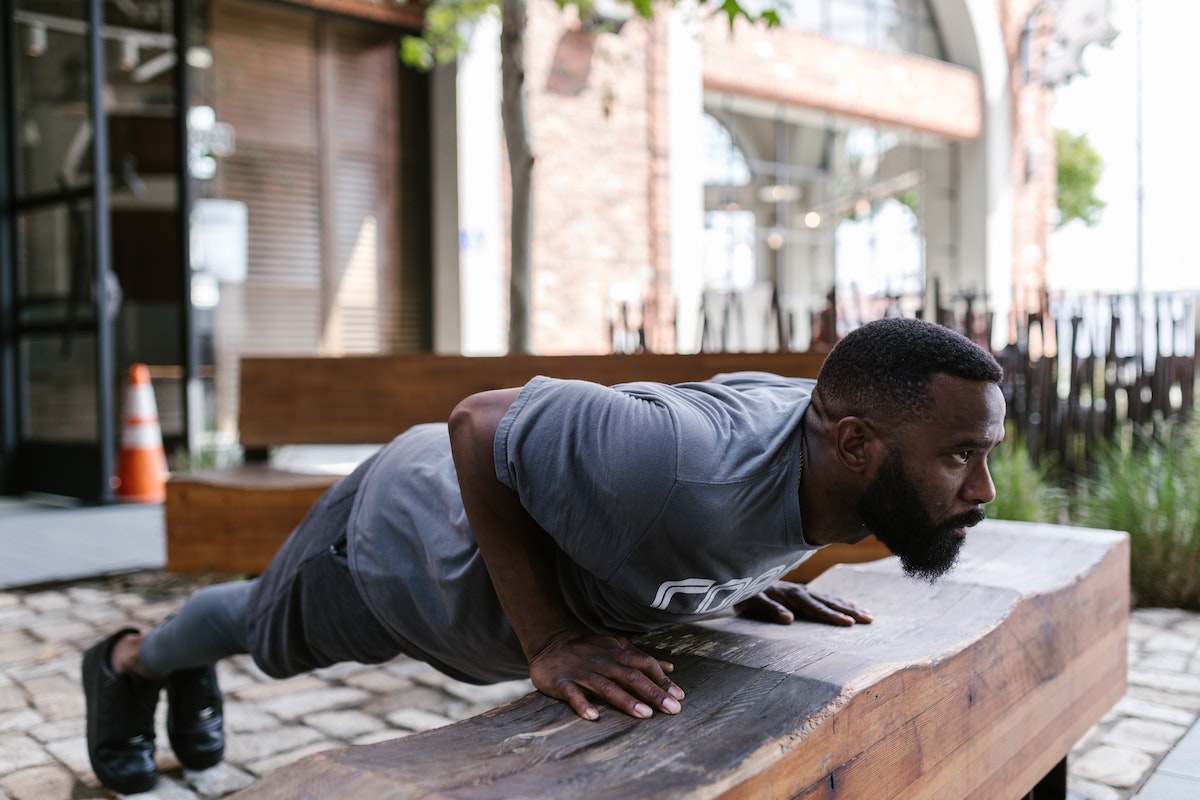 How to exercise during the summer
Sticking to a workout routine during the summer months doesn't have to be complicated or a chore. Barreto and Bond shared top tips on how to exercise during the summer. Their advice works whether you need a workout routine for busy schedules or one for the days when you're unsure if you want to relax or dive into a sweat session.
Go to the gym
Some hotel gyms are uninspiring. Others are tricked out with luxury equipment like Peloton bikes. Bond suggests figuring out whether yours will be hit or miss ahead of time by calling the front desk. If you're not a fan of the hotel fitness center, the person can probably give you insights on other options in the area.
"Once they give you a selection, do a quick Google search to find out the distance from the hotel, so you have sufficient time to travel there and get a workout in before you set off for another excursion," Bond said. "There's nothing worse than having to cut your session short because you didn't plan in advance."
Signing up for an all-access membership at a large chain like Crunch Fitness or Planet Fitness can be clutch on vacation.
"An all-access gym membership…can be the first step to making sure you can access a gym wherever you are," Barreto said.
Become a weekend warrior (sort of)
Weekend warrior typically refers to someone who does most — or all — of their working out on Saturdays and Sundays. However, summer weekends can be jam-packed with barbecues, pool parties, and beach days, leaving you playing defense and trying to stick to a workout routine.
"Weekends are going to be the most difficult days to be consistent, considering all the potential plans or parties happening," said Barreto. "I'd recommend scheduling your weekend day plans with friends close to a gym you have access to. This way, you can get your workout on and get showered in your gym before you go and have fun."
Short can be sweet
Sometimes, the most significant obstacles are the ones in our heads.
"We intimidate ourselves with the idea that we need to have a crazy intense workout all the time," Barreto said. "Getting a workout in that's as quick as 10 minutes can be effective. We need to be celebrating the small wins."
Sometimes, those tiny victories are just the motivation you need.
"Once you get going, you'll probably end up doing more than planned since you are already there, so why not just do that extra set or exercise?" Barreto said. "That's just one step closer to smashing those fitness goals and making sure we stay in shape for the summer."
Download an app
Hotels are no longer the primary option for travelers, as Airbnb and Vrbo have opened up the marketplace. Though these companies provide unique spots to stay, they're less likely to have gyms. Bond says you can swipe and tap your way to finding a workout routine anyway.
"Some of my go-to apps for workouts include The Nike Training Club for an array of workout options and the Apple+ app if you are short on time," Bond said.
Bond suggests Map My Run by Under Armour for runners because the app helps users navigate the terrain and find great views.
Barreto points out that the Crunch+ app offers workouts that don't require equipment, removing one more hurdle from maintaining a workout routine.
Dress for the weather
Barreto notes the importance of staying safe as temperatures rise.
"Make sure you are dressing appropriately to keep cool," he said. "Lighter colors are better to reflect the sun's rays."
Loose-fitting clothing with breathable technology also helps.
"Most outer active wear these days are marketed as sweat-wicking or moisture-absorbing, and they are typically made from more synthetic materials like polyester and nylon, and these materials tend to dry faster," Barreto said. "Also, make sure to bring a hat since this is a simple and easy way to protect your face and head from the sun."
The most important accessory is something other than your fitness tracker.
"The number one thing everyone should remember is to bring water," Barreto said. "Staying hydrated is the number one thing most people forget to do."
Give yourself grace
Skip a workout to go to a pal's impromptu backyard bash? Sleep in on vacation? You have Barreto's permission to be kind to yourself.
"Cut yourself some slack," Barreto said. "Life happens. Don't beat yourself up, and try to make up for the time lost by either working out with double the intensity or going on severe diets. Exercise should be about lifestyle change for the better."
And a workout plan is about more than physical health — Barreto says mental health matters too.
"Have fun, enjoy the summer with friends and family, and just jump back into your workout routine when you are ready," Barreto said. "Your fitness goals will always be there, and you will get back to the grind in no time."
Editors' Recommendations