Whether you already live a pretty active lifestyle or you're just getting initiated into a new workout regimen, today's the perfect time to hunt and score some of the best Prime Day fitness deals. This big annual blowout event lets you reel in Black Friday-level discounts on pretty much every type of product you can find on the website, and if you're specifically after some new exercise equipment, then there are juicy Prime Day deals up for grabs right now on everything from athletic clothing to high-end fitness equipment for your home gym.
That means that wherever you are in your health journey and whatever sort of gear you're after, these current Prime Day fitness sales have something for you (and since they're not all limited to Amazon, you don't necessarily need a Prime membership to save big here). There's a massive selection to sort through, though, so to help you out a bit, we've chased down the best picks of the lot across multiple categories and put them all right here in one list.
Skonyon Adjustable Dumbbell — $80, was $109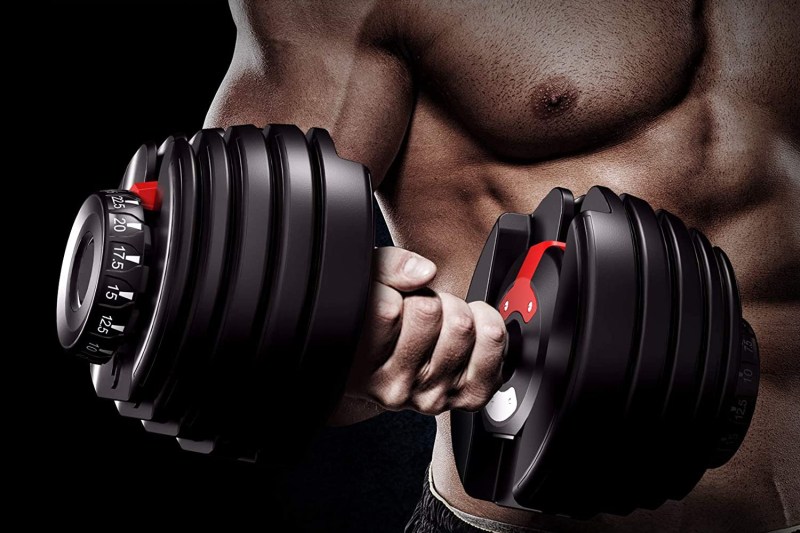 Adjustable weights are great for home gyms, especially since they do away with the traditional clutter of having a full rack of weights. That's where this Skonyon adjustable dumbbell comes in, with a maximum weight of 25 pounds if you need something relatively quick and dirty. It's also pretty easy to assemble, with the puzzle design making it a snap to put together, and the included tray makes it even easier while also serving as a great spot to store it when not in use.
As for the actual build, it's pretty sturdy, with a non-skid top layer and a high-density EVA foam for the bottom layer, meaning it can withstand quite a lot of impact, although we wouldn't be throwing it around! Weight increments are 5, 10, 15, 20, and 25 pounds, so you have many options to work with, and it's great for those just starting.
ProForm Carbon T7 Smart Treadmill — $800, was $1,000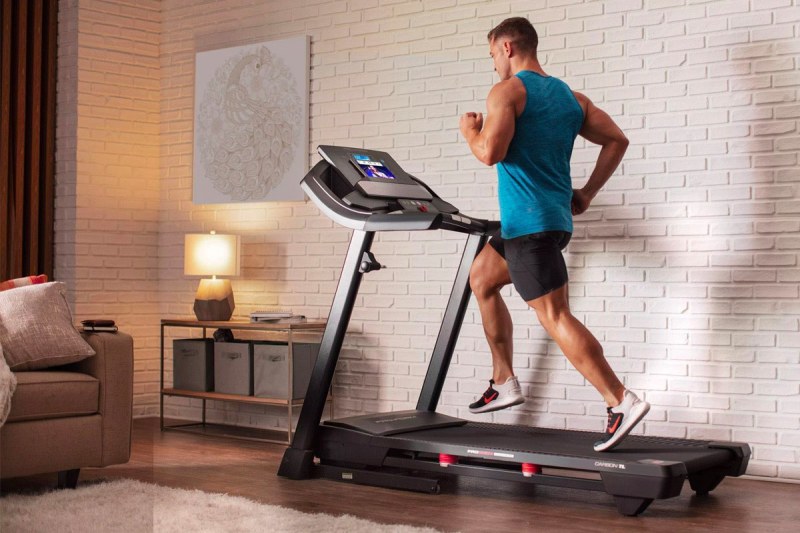 If you're really looking to track down the best fitness gear for runners, the ProForm Carbon T7 smart treadmill is a really great consideration. At the top of its feature list is its smarts, which are accessible through a beautiful 5-inch backlit display. Here you'll have access to a free 30-day iFit membership, which allows you to access live and on-demand workouts, in addition to studio classes.
More great features of the tech included with the ProForm Carbon T7 smart treadmill include a self-cooling Mach Z motor, which offers high levels of inertia to create a smooth workout experience while maintaining low levels of volume. Through the 5-inch display, you can easily keep an eye on your workout stats, including your mileage, speed, and calorie burn.
The ProForm Carbon T7 smart treadmill has a weight capacity of 300 pounds, and it features a larger tread belt that gives you plenty of room to enjoy your run. QuickSpeed buttons allow for easy speed and incline adjustments, and the treadmill is able to reach a 10% incline. ProShox cushioning makes your daily treadmill run more comfortable, and even with all of that capability, the ProForm Carbon T7 smart treadmill is still able fold up and store easily.
Get 1:1 Personal Training and Custom Workout Plans with Future
As Future so eloquently puts it, "coaching changes everything." But not everyone can afford a personal coach and not everyone has the time to devote to personal fitness with a dedicated trainer. All of that is about to change thanks to Future, an innovative personal fitness app.
After signing up you'll be assigned a personal coach who will help you get in the best shape of your life. Your coach is always there with you through every push-up, every squat, and every rep, and they'll celebrate your successes with you too! It doesn't matter how inexperienced or seasoned you are, your coach will make sure you have the right wellness plan. Future offers constant contact every step of the way through the mobile app.
If you sign up now, your first month will be just $19, which normally costs $149. That's a huge discount, and we do mean huge, so it's an excellent time to give the service a try. Getting started is super easy. Just answer a few questions, review some coach recommendations, pick one that's right for you, say hello, and you're off to the races! The sooner you get started the sooner you can get in shape or start improving your body health! What are you waiting for?
Editors' Recommendations