A lot sure has changed in the past year at 505 Queen St. West in the Gallery District of downtown Toronto.
Just eight months ago it was a crumbling shell of a building with no windows, no plumbing, no electrical, and no flooring. The space was nothing more than a storage unit for the past 25 years of its existence. But, while most people saw it as a dumpy, dilapidated hole in the wall, Vitaly founder Shane Foran and his partners envisioned it as a golden opportunity for the brand and its future.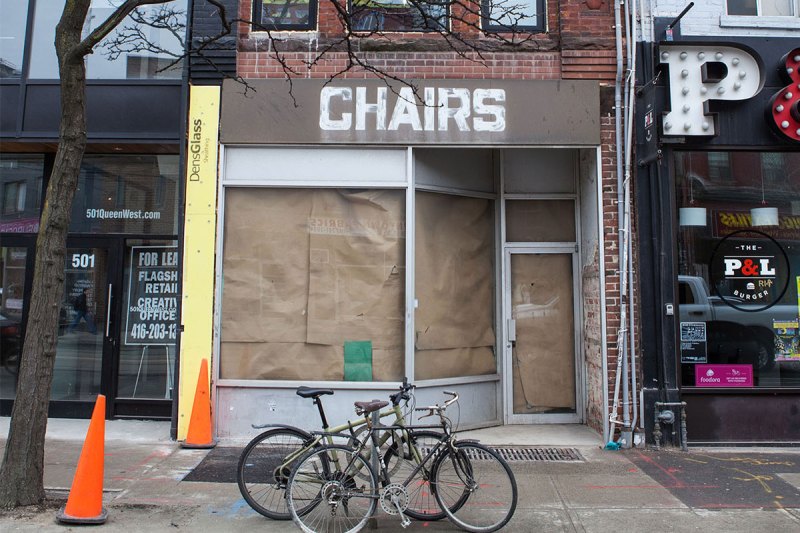 They enlisted the help of Paragon Construction and Montgomery Custom to help them transform the space into a bright, contemporary Vitaly flagship on the first floor, a warm, rustic second floor to house some of their favorite brands, and a third floor which is now the official Vitaly headquarters.
This type of unique space was well-deserved for a brand that can be found in 400 retailers across Canada, the US, Europe, Asia, and Australia. From its inception in 2011 to what it has become, Shane and his partners couldn't be more proud to say that after a long eight months of demo and construction, they are now open for business at a place they can finally call home.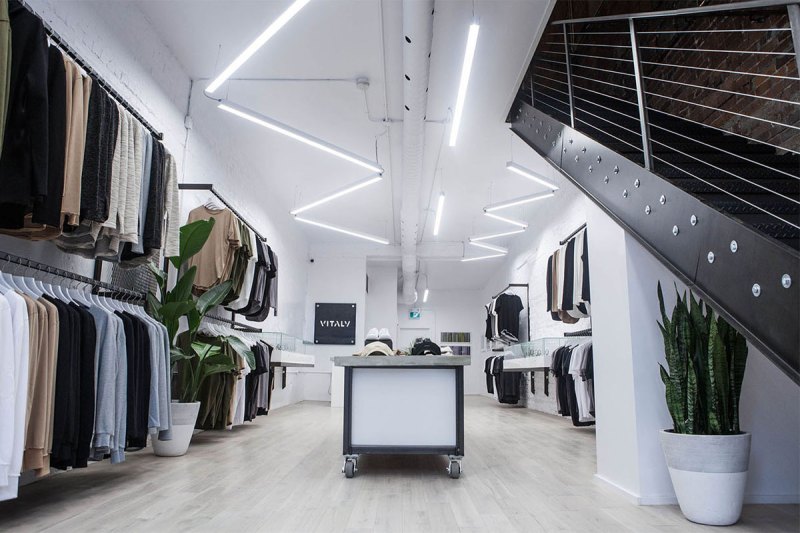 If you're unfamiliar with Vitaly, we'll give you a rundown of why they're one of the top street-inspired brands in men's fashion. Their offerings include clothing, sneakers, men's accessories – like chains, rings, pendants, and bracelets, and sleek watches.
Vitaly's clothing collection features sweaters, sweatshirts, hoodies, and tees made with different style variations like scooped necks, longline cuts, rough hems, and asymmetrical designs. The color palate sticks with fashionable urban/street theme colors like black, white, mixed grays, tan, and a dark green khaki.
If you enjoy minimalist sneakers, Vitaly has a pair for you. Their version of the minimalist sneaker comes in either white or black and features perforations on top that allow your feet to breathe. These were devised in collaboration with Toronto fashion designer Sully Wong and are made with a durable, lightweight microfiber which is the highest grade of synthetic leather. These sleek low-tops are designed to step up your everyday shoe game.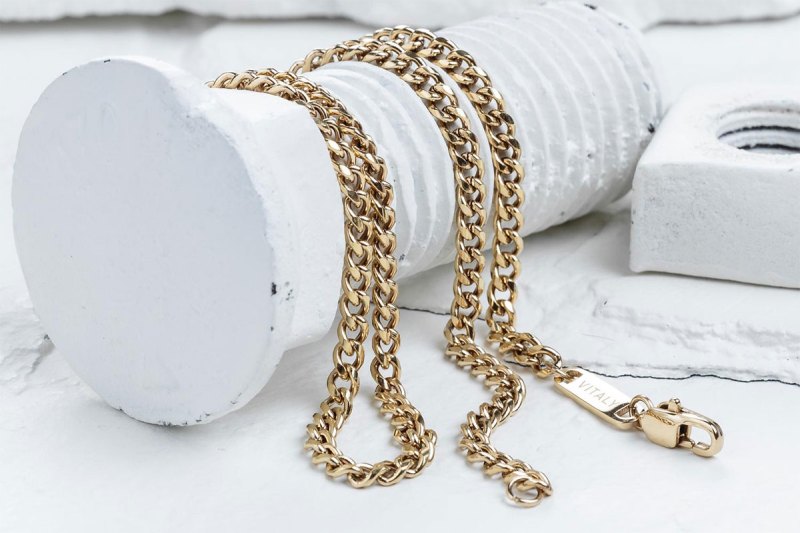 The accessories are really Vitaly's bread and butter. Their product list includes rings, chains, pendants, and bracelets and you can order them in just about every style or metal you desire. Whether you like gold accents or typically accessorize with stainless steel, Vitaly has a large swath of choices that are affordable and really inexpensive. They're made with high-quality grade material and built to last. Nearly every review on their product list is a 5-star rating with nothing but praise about the fit, style, and quality of the jewelry pieces.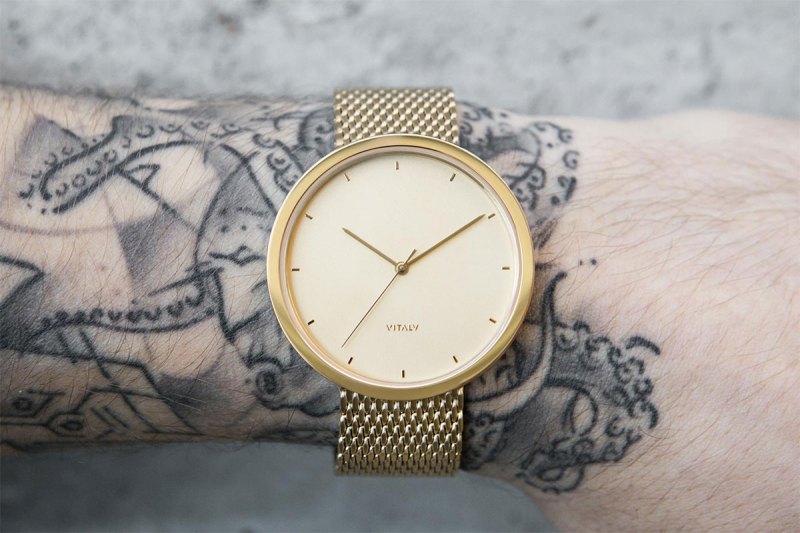 Vitaly's new line of Soho watches are minimal in design, but sleek and beautiful in appearance. The Soho watch takes its influence from the famously fashion-forward districts in New York City and London. It's 40 mm in size, made with 316 stainless steel, features sapphire crystal on the face of the watch, and comes with a two-year warranty. It's an effortlessly cool accessory just like the neighborhoods that inspired its fashionable design.
If you're a Black Friday shopper, here's a memo for you. Vitaly is having huge sale, and they're cutting prices 25% on everything. Some selected items will be up to 80% off! The sale starts on November 25th, and you'll need to use promo code –BFCM16– to get your Black Friday savings.
Editors' Recommendations