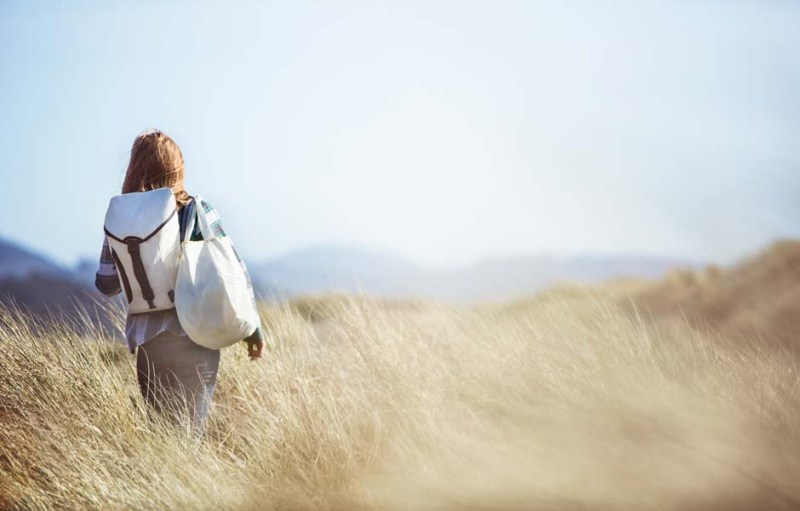 It's incredibly hard to encapsulate just what makes the Portland-based bag company, Truce — and more importantly its owner Luke Mathers — such a fascinating and intriguing company. Perhaps it's the fact each of Truce's products are handmade in a quaint workspace just a few short miles north of the Oregon city, or maybe it's because the quality of each product is unlike much of what exists in the industry. Or perhaps it's simply just the sum of each of Truce's incredible characteristics which give it a completely different feel than most outdoor companies. Whatever it is, a short visit to Truce's headquarters has us convinced Luke knows exactly what he's doing when it comes to manufacturing quality bags.
Related: Dyer & Jenkins does American-made style the right way
For the better part of the last five years, Mathers has worked tirelessly at building the Truce brand one incredibly constructed bag at a time. After first starting the business in his mom's horse barn, Luke now operates Truce almost directly under Portland's iconic St. Johns bridge in a sometimes-sweltering (it is summer, after all) warehouse space. Though the space isn't exactly large, it does feature enough space for Mathers to fit his entire production line including a classic Singer, a couple high-speed Juki sewing machines, a waterproof seam sealer, as well as the company's diverse array of recycled and repurposed goods.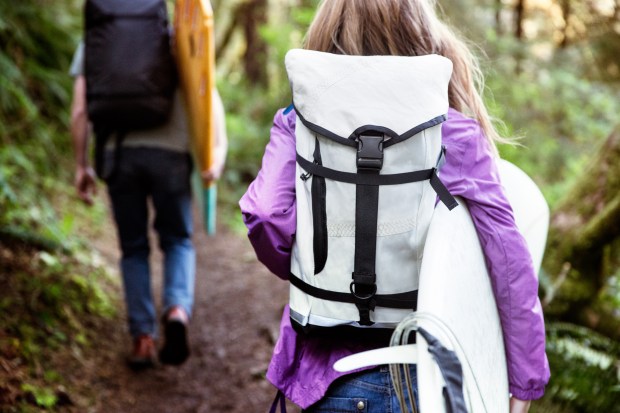 Even the philosophy behind what materials Luke uses sets Truce apart from its competition. By utilizing mostly repurposed material, each manufactured bag is essentially a one-of-a-kind product. From used Dacron and Kevlar sail cloth to a colorful array of nylon, Mathers uses whatever kind of rugged and durable material he can get his hands on. Through the years, he's made use of relationships he's made with companies such as North Sails Oregon or Pendleton. However, one of Luke's most interesting new bag designs makes use of a unique repurposed orange drysuit nylon featuring white block letters spelling out "AIR RESCUE." I'll let you take a guess as to where Mathers managed to obtain this incredibly awesome material.
Then there's Truce's bags. Each one-of-a-kind bag — I can't stress this enough, once a particular material runs out, it's completely gone — boasts as much versatility as any outdoor bag you'd find at a bigger company, if not more. Aside from its rugged material, Mathers implements a host of useful add-ons you didn't even know you needed in a pack until you get your hands on these. Whether it's the useful strap concealing for easy stowing, exterior waterproof pockets fit to store car keys, or an adjustable sternum strap which doubles as a whistle, this is quite possibly the last outdoor bag you'll ever need. Did we mention they're durable?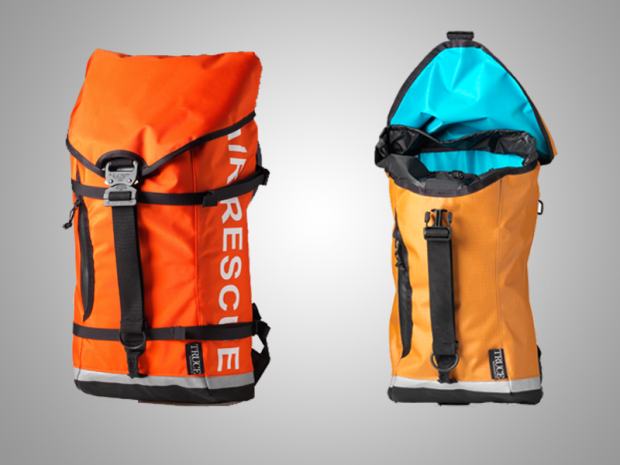 It's hard to do the bags justice by simply explaining it with words; these are truly something which need to be used and enjoyed for the full experience. There's no denying Truce's top-flight quality in everything from the materials used, the physical product, and the man behind the brand. What's most surprising is the fact the company is still a relatively unknown commodity, though it's almost certain that's bound to change very soon.
— To get a look at the entire Truce product line, visit its website, or for a quick look at Luke in action take a look at the video below.
Editors' Recommendations