When entrepreneur Josey Orr decided to crowdfund his new clothing business Dyer & Jenkins on Kickstarter, he did so on the basis that there just wasn't enough high-quality, American-made men's clothing available. By taking advantage of a lean manufacturing methodology, Orr presented his business to potential suitors as a cost-effective alternative to big-name stores, and one which would help foster domestic business.
Today — nearly two years after the end of that successful Kickstarter campaign — Dyer & Jenkins continues to provide consumers a stunning line of timeless goods, with Orr's American-made philosophy a steadfast foundation for the company's massive successes.
Related: Collaboration and family are what makes Grovemade tick
"It had become increasingly difficult to find reasonably priced, American-made clothing," Orr tells The Manual about the creation of Dyer & Jenkins, "and there are almost no outdoor American brands."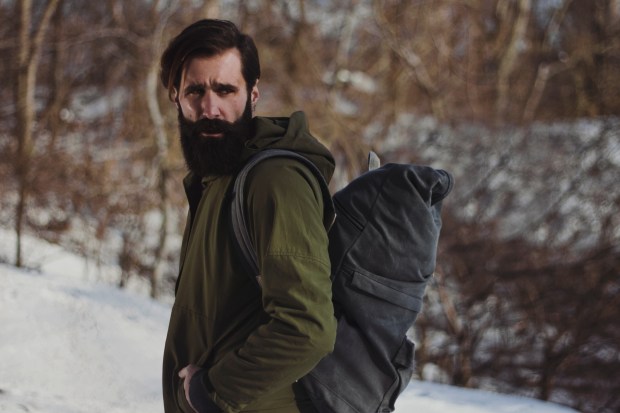 Though Dyer & Jenkins' current online catalogue is noticeably void of outdoor gear, Orr did mention the brand's upcoming Fall/Winter lines feature some of its most technical gear to date, most notably the upcoming Anorak Jacket. Capable of folding up entirely into its own pocket, the Anorak Jacket is an old school coat design touting an extremely useful modern function.
"Over the next few seasons, we're starting to include more active goods for people who're either active in the city, or are avid weekend warriors," says Orr of the new designs, "we're interested in catering to those who don't totally need ridiculously technical gear."
Even without the impending release of technical outdoor gear, Dyer & Jenkins' catalogue is a stylish collection of timeless goods. With year-round selections of its flagship denim, a swath of different colored organic tees, and a constantly updated feature collection (like its currently running Take a Hike line), literally anyone has the ability to find a fresh look from Dyer & Jenkins.
With the clothing aspect seemingly down pat, Orr and company also intend to provide visitors of the site a unique collection of content. A simple visit to Dyer & Jenkins' Journal tab on the website uncovers a slew of travel-themed articles, photo essays, and guest posts.
"Dyer & Jenkins isn't just a brand that sells product, we also want to provide good content," mentions Orr, "we strive to give our customers something else to do with the site, even if they don't buy anything."
Orr also points out he's hard at work beefing up the newest content for the journal, something he expects to launch this coming August. It's not often — if at all — you find an American-made company as committed to heightening the customer experience like Dyer & Jenkins, and it's one aspect of Orr's brand which should allow it to find success for a long time.
Editors' Recommendations