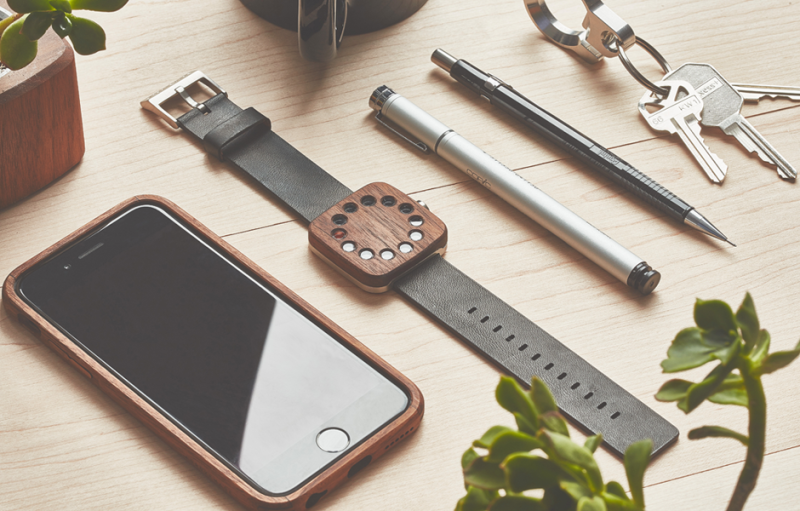 Collaboration. This was the very first thing Grovemade co-founder Ken Tomita said after welcoming me into his company's Portland-area design and production space one recent morning. Though even if Tomita hadn't put forth Grovemade's philosophy the moment we met, it wouldn't have been difficult to pick up on this attribute after spending a mere matter of moments inside. From the get-go, his statement rung abundantly true as I stood gazing around the workshop, each individual Grovemade cog simultaneously working in perfect harmony.
Related: BLM Auctions makes it easy to find a vintage watch without breaking the bank
"Everything is done under this one roof," Tomita tells The Manual, "from coming up with designs and implementing them in production, to the testing and machine work, it's all done here. I feel it brings us closer together."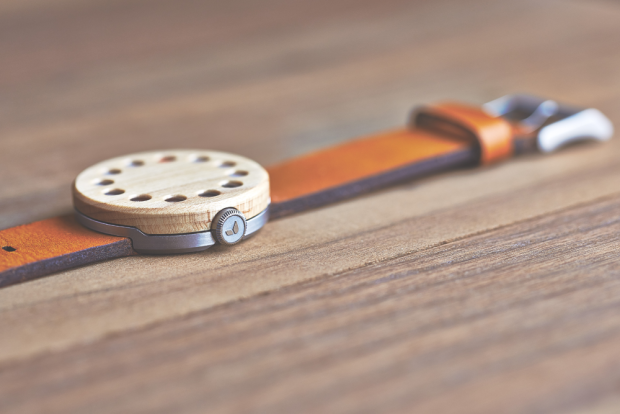 Just 20 people make up the company's entire employee roster, further supplementing Tomita's vision of being a tight knight, family of creators. But rather than this existing as just a frame of mind, each employee expands this idea a step further by taking on anywhere from two to three different jobs within the company. Think of it like one big family splitting the weekly To-Do List evenly among them. That's how Grovemade functions each day. It's unorthodox, sure, but it works wonders for the brand's productivity, and keeps it functioning at a high level.
Grovemade's philosophy isn't the only place the brand displays a particular knack for being unique. The entire process of designing, manufacturing, and shipping a product is done with an incredibly distinct touch and an amazing attention to detail. Where hosts of company's simply take to 3D modeling software when brainstorming new ideas, Grovemade does it one better. After drawing up a new product, the team develops actual to-scale models — out of paper products like cardboard — to get a true idea of how it might look and feel in the hands of a consumer. This sort of tinkering with ideas allows the designers to get instant, physical feedback rather than just relying strictly on a set of computer diagrams.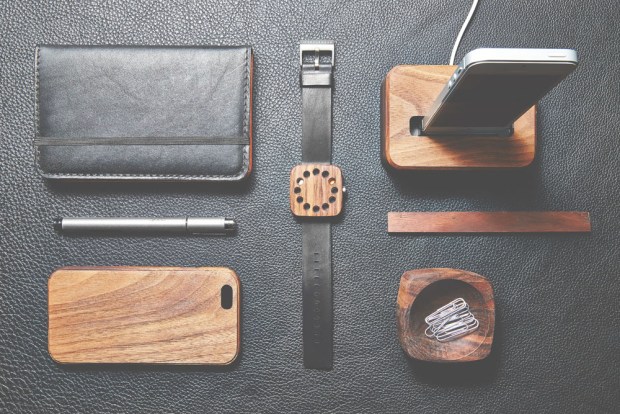 "Our motto is "Made The Hard Way," explains Tomita, "there might be an easier way get some of the stuff done around here, but doing most of the process by hand is a commitment we want to always stand by."
Tomita's comments on doing most of the process by hand is not merely a gimmick; Grovemade employees literally do around 80 percent of the build process by hand. The crew uses machines strictly to make rough cuts or laser etch the products, otherwise they all passionately enjoy using their hands during production. This is perhaps exemplified best during the construction of Grovemade's one-of-a-kind, eclipse-style watch. After using a machine to cut 12 holes into the face of the watch, the crew then affixes it to the timepiece — using some of the tiniest screws available — attaches its two leather straps, glues (by hand) the strap holder, and assembles the latch. Again, Grovemade's attention to detail is remarkable.
While touring around the headquarters, it was hard to pinpoint what was more impressive: Grovemade's production model or its incredible product line. For most, the behind the scenes manufacturing goes unnoticed, but it's equally as important to the sum of the brand's parts as what it actually sells. There's no denying the stylish allure of Grovemade's watches, beautiful maple laptop stands, or any one of its slick iPhone cases. What's harder to deny is how important a penchant for hard work and the water-tight bond of family is to what makes Grovemade, Grovemade.
Editors' Recommendations