Anybody who knows a thing or two about luxury watches knows the industry for first-rate timepieces is incredibly lucrative, and only seems to get bigger every year. What once used to cost roughly $900 in the 1980's now runs consumers in the $1,000s — looking at you Rolex — despite minimal alteration to the finished product. Though inflation has some part in this perceived phenomenon, the luxury watch industry has slowly become an elite-only party, excluding many suitors based simply on a product's exorbitant price tag.
Related: Gabriel Ibarra redefines the entry-level timepiece with Skywatch
Seeing this for the unpleasant trend it is, Ryan Miller of the Lancaster, PA-based Brent L. Miller Jewelers & Goldsmiths, developed a plan to offer swaths of luxury timepieces at prices near, or slightly above their wholesale price. Born from this plan — and an offshoot of the BLM retail space — comes an auction-based website aptly called, BLM Auctions. With BLM Auctions, watch lovers have the unprecedented ability to bid on, and win luxury watches at unheard-of prices. Interested in a Rolex Oyster Perpetual Date but don't have the $3,200 necessary for buying one? No problem. A simple visit to BLM Auctions' homepage shows this exact model — albeit with a tad bit of wear and tear — at a bid price just north of $1,000 with roughly six days remaining.
"We started out by taking trade-ins of watches for cash, even if we didn't want them," Miller tells The Manual on how the idea of the auction site came about, "and after trying eBay and not liking its model, we decided to auction the watches off ourselves."
Though Miller's model appears reminiscent of eBay's bid-style system, playing auction host allows the BLM team to avoid competing with particularly suspect sellers, and gives them the opportunity to pass screaming deals on to their customers. Moreover, promising rock-bottom deals isn't just a ploy to drive customers to the auction site, Miller backs up this claim by starting each watch bid at just $1, no matter the make, style, or exclusivity of the timepiece. As one might expect, donning this kind of Robin Hood-type cape within the watch industry also lends itself to the likelihood a rare, one-of-a-kind watch sells well below what Ryan might get at a wholesaler.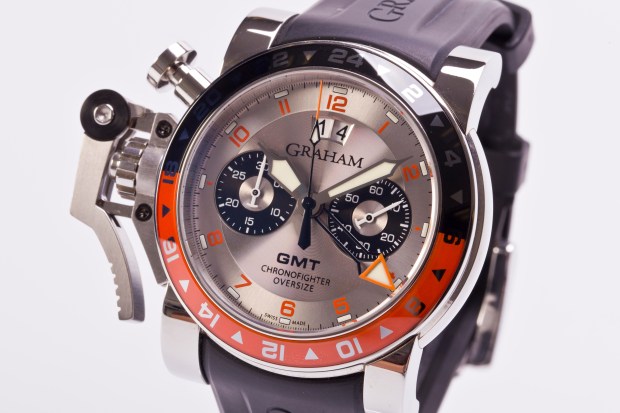 "Selling the watches to wholesalers was part of BLM's plan at first," says Miller, "though I realized I'd much rather pass some of these great prices on to people who truly love watches. Some of them make me nervous in hoping to get back what we paid, but that's all part of the process."
Although no watch has yet to sell wildly over or under a product's wholesale price, Ryan does admit a few sellers won bids on timepieces they could've instantly sold to a wholesaler for a profit. BLM's auction approach to selling truly allows watch lovers a remarkable opportunity to start a quiver of timepieces at fractions of the original cost. No scams, no smokescreens, just straight up deals brought directly to the consumer.
What's even more impressive about BLM Auctions is the quality at which Ryan and company guarantee each watch. While the sold watches don't come standard with any warranty through BLM itself — some do still have a manufacturer's warranty, however — they do run through a rigorous test with BLM's in-house watchmaker. Every automatic timepiece BLM accrues also receives an accuracy check to see if it runs slow, fast, or spot-on. These accuracy checks allow Miller the opportunity to guarantee each sold product, and also has the ability to save consumers upwards of $400 to get an accuracy check/correction done themselves.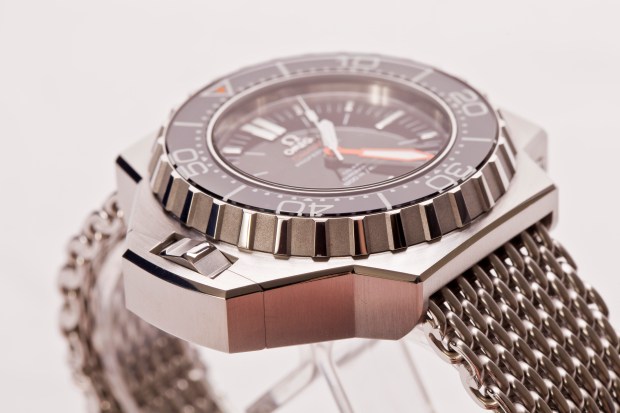 With Ryan and company choosing to save consumers money at nearly every turn, it's hard not to like BLM Auctions and its business plan. No other site allows watch aficionados to browse, bid, and win the kind of vintage watches — at such low prices, no less — than Miller's latest venture. With just 250 active bidders, I recommend taking a look at the product line as soon as possible; growth is inevitable for a site as practical and beneficial as BLM Auctions.
Editors' Recommendations