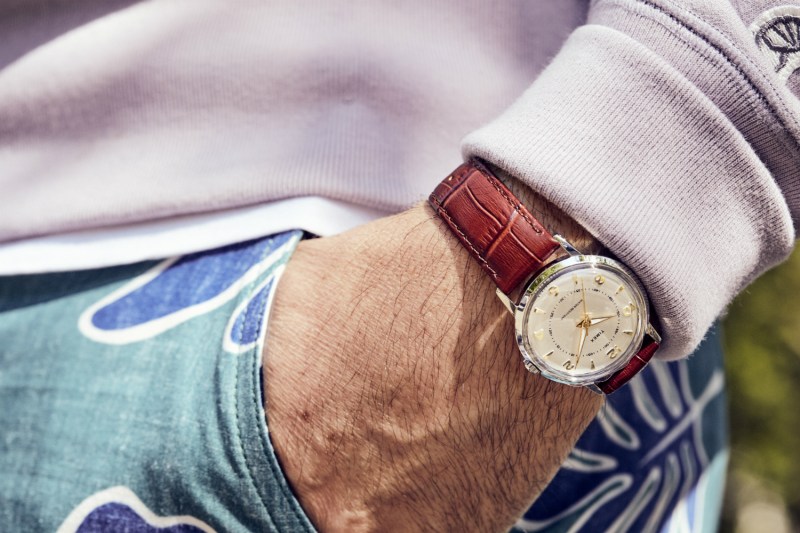 Menswear designer Todd Snyder has teamed up with Timex for a new watch inspired by his father's classic style.
The collaboration between the two brands was really a matter of happenstance, according to a statement released by Timex. Snyder was flipping through the Timex archives when he stumbled upon a vintage watch called the Mercury. What would appear to be a regular, old timepiece to most folks struck Snyder with a pang of nostalgia — it looked just like the watch his father used to wear. Snyder then reached out to Timex to talk about resurrecting the vintage timepiece and the rest, as they say, is history.
The new Welton Bi-Metal puts a fresh spin on the mid-century design of the Mercury, updating the mechanizations and look to make it work for the modern day. Though both timepieces share the same streamlined aesthetic, the Welton is chock-full of all the tech you'd expect from a contemporary Timex piece, including seamless Quartz movement.
Timex X Todd Snyder Welton Bi-Metal Quartz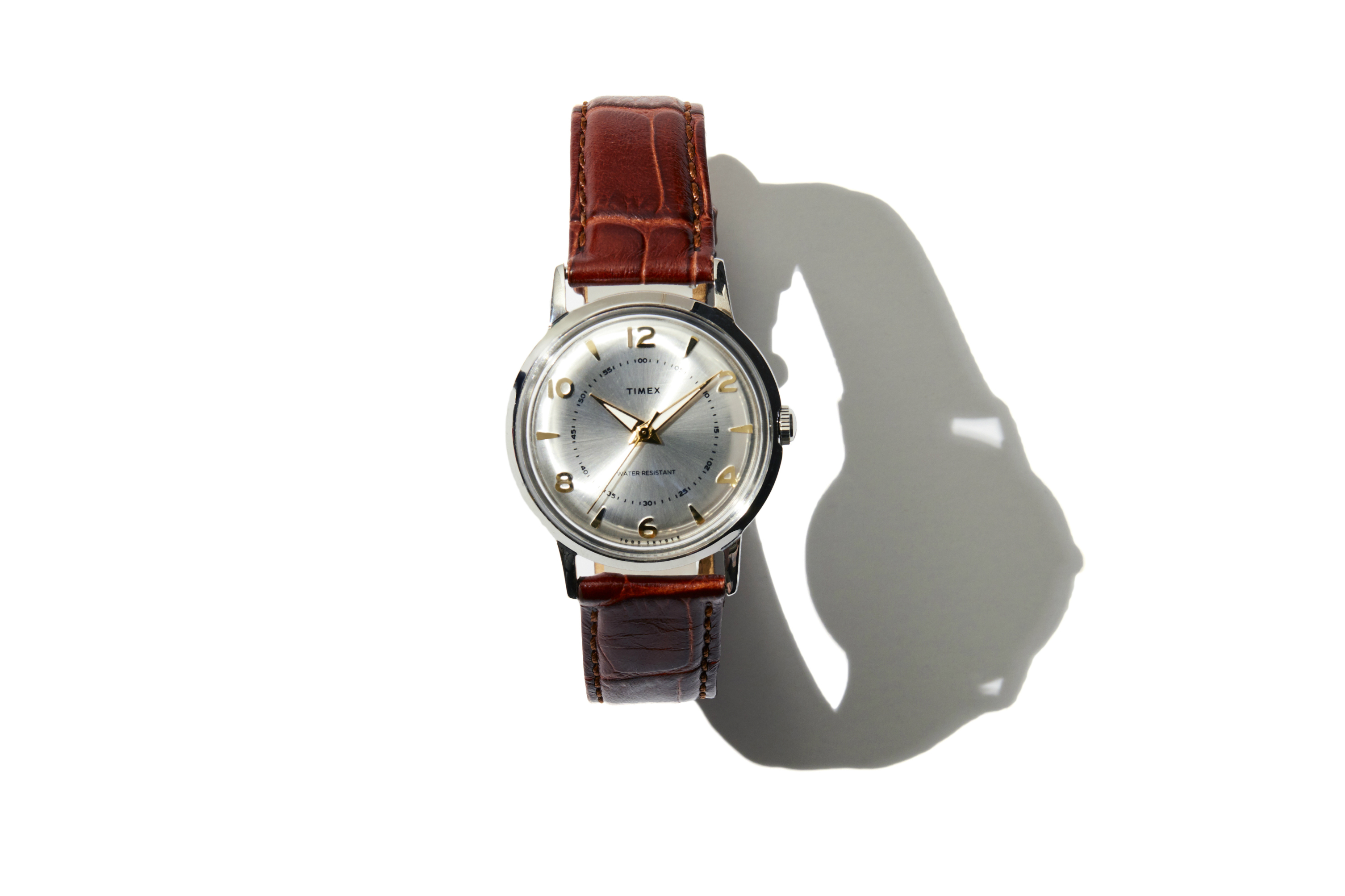 Stylistically speaking, the Welton is encased in stainless steel and bound with a brown croco-pattern genuine leather strap with quick release spring bars. It has a sleek silhouette, featuring a domed, acrylic crystal face, a silver-tone dial, and gold-tone indices. While it may not be as flashy as other timepieces on the market today, this simplicity is its hallmark, and what makes it such a perfect homage to the Timex legacy. Plus, the piece is also water-resistant up to 30 meters, so is as durable as it is effortlessly elegant.
"The Welton Bi-Metal isn't just a watch," Snyder explained in the statement "It's an embodiment of the rich legacy and perfect precision of Timex. It has that vintage, classic style of bygone days, but with unparalleled modern innovation."
The Welton Bi-Metal retails for $158 and is currently available for purchase at ToddSnyder.com as well as in store at Todd Snyder Madison Square Park. It joins the ever-growing collection of striking Todd Snyder x Timex timepieces, which boasts a wide array of steel, leather, chronotype, and analog options. Check out the full line, here .
For a taste of the brands' other collaborations, take a look at the Mid-Century Watch, the Beekman Watch, and the Marlin Blackout Watch.
Editors' Recommendations