This spring, don't count out Timbuk2 or the brand's sleek, functional and minimal bags that take you places without missing a beat. The new Timbuk2 line just might make the choice an easy one.
Based in San Francisco, Timbuk2's crisply designed, functional bags are beloved by urban commuters and outdoor adventurers alike. It's those roots in what the brand calls "bike messenger culture" that work so well for today's guy on the go.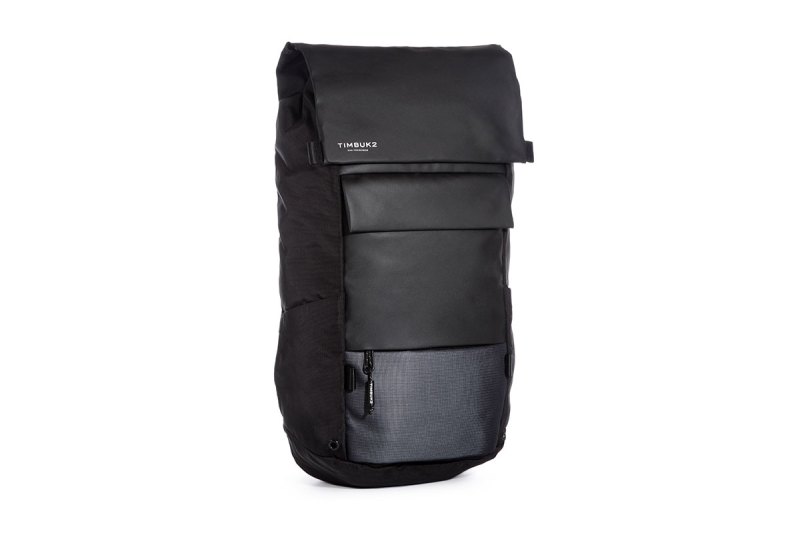 Given that versatility, there's no reason why you shouldn't break one out for your commute — or the next time you travel this season. And hey, if you get tired of your bag (not that you will), Timbuk2 offers a handy bag recycling program.
For those interested in a serious bag upgrade, it starts with Senior Design Director Andrea Chynoweth and her team. With stints at companies like Levi's and Vivienne Westwood, Chynoweth has a diverse background that lends itself to a design approach centered around usable, essential & smart-looking bags. These bags look as sleek with your favorite Oxford as they do with a slick leather jacket, weekend or weekday.
From the new spring line, the Robin Pack is one such example. Made from coated nylon, it's a weatherproof roll-top with reflectivity built in. Hidden expansion panels even increase storage space when you need it — and you very well might, as it can haul all the gear you need this season. Grab the eye-catching Flame colorway and turn heads on your next commute. The bag's helpful features and great looks make the line effective for hauling your everyday carry — whether that includes a stylish leather watch or significantly heftier gear.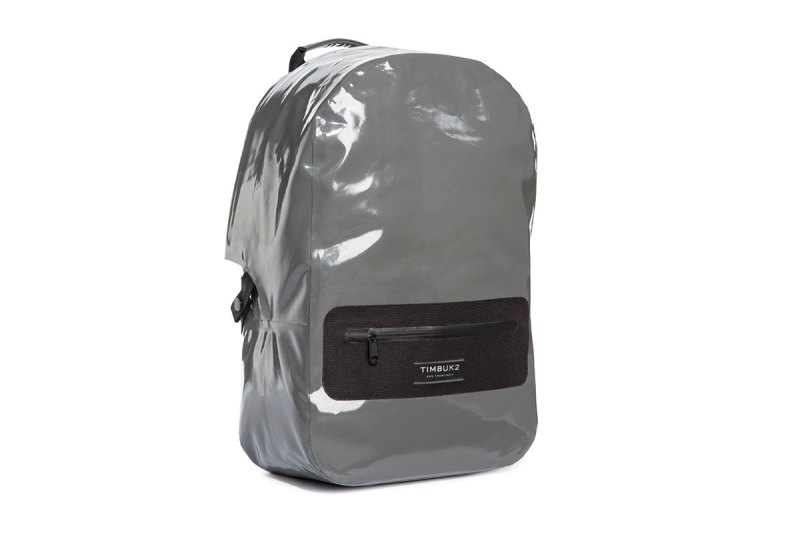 The Limited Edition Heritage Collection, on the other hand, is likely more futuristic than any other bag in your rotation, guaranteed. The machine-welded Hyper Modern CMB uses no sewn seams and a sharp, sleek coated nylon body. Magnetic closures and a wipeable interior add another layer of functionality — act fast though, as only 250 are around for the taking.
The Void Pack is yet another entry in the Heritage Collection that's much more forward-thinking than the collection's name would imply, what with weatherproof capability and that similarly futuristic exterior. With an internal laptop slip and a ventilated back panel, there's plenty of comfort and functionality incorporated here — just like the rest of the Timbuk2 line.
Whether you pair these bags with an anorak and stretch chinos for a morning bike ride, or grab one as you layer up in rugged winter style, you're definitely set for the ride ahead.