If you're like us, you're gearing up for a slew of holiday parties and New Year's Eve celebrations. The invitations have started coming in, but you've taken a look through your closet and realized that last year's suit jacket just won't do for the more formal events.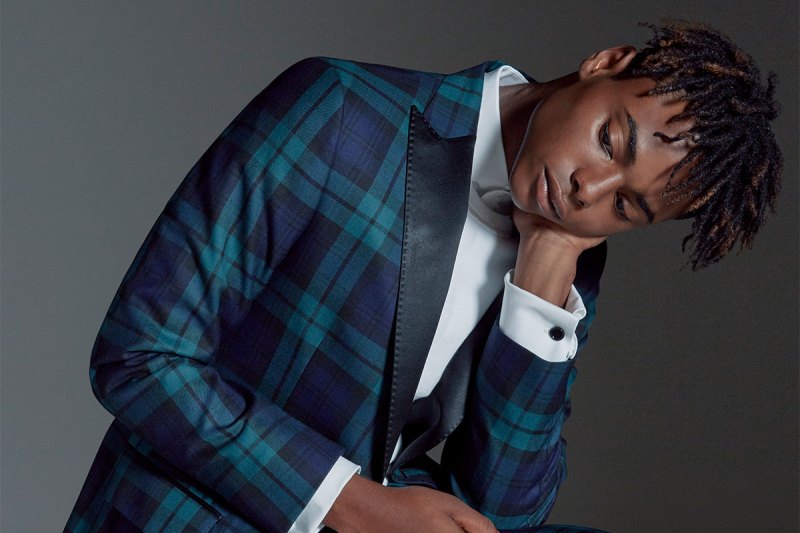 This season, suit rental disrupter The Black Tux is here to help with the launch of The Holiday Collection. It's eight different suits ranging from the traditional black tuxedo to a loud split tartan suit.
"We wanted to offer something you weren't going to find anywhere else," Co-Founder Patrick Coyne says. "So you can go to that gala, go to that NYE celebration, but not have to fully invest in a suit."
In the last few years, the Los Angeles-based company has turned the rental game upside down with made-to-measure, Italian fabric suits all manufactured out of a 60,000 sq. ft. warehouse in the suburb of Gardena. The fabrics come out of the same Italian mill that produces for high-end brands like Burberry and Ralph Lauren.
The company doesn't share user numbers, but they've solidified that they're the third biggest suit renter in the country behind giants like Men's Wearhouse. And they're catching up quick.
It's mostly due to a high-level user experience where the company's tailor's ask for your specific dimensions and sizes, then builds a suit to fit just right. They send it two weeks in advance of when you need it to allow for any adjustments if things don't quite line up.
"Because we own the entire process, we can even do emergency tailoring up to 24 hours before," Coyne says. "It goes back to that overall experience that we want to give our customers."
The Holiday Collection offers the same set of goods as their traditional models do. You get the jacket, pants, shirt, shoes and neckwear. Regardless of where your holiday celebrations take you, there's a color and style to match. The rose and chambray cuts are set for warmer climates, while the darker blacks and blues are great for cosmopolitan settings.
Overall, the Collection offers some great options all under $150. It's the perfect opportunity to try before you invest in a pricey suit.
"When you look and feel great, it creates positive experiences," Coyne says. "We want you to feel competent and comfortable in whom you are.