If you're a fan of menswear, travel style and turkey, Huckberry is here to set you up with Thanksgiving travel essentials fit for the road ahead.
From a very stylish addition to your everyday carry to the gear you need now from Taylor Stitch, there's no denying that your travel menswear game shouldn't slip when you hit the road — and the best part about packing with style in mind? These are pieces you can hang onto long after the turkey's been put away.
Step number one — or rather, number two — when dressing for travel should absolutely involve putting on a stylish bomber jacket for the trip ahead. And as you can see at the top of the page, you can't go wrong with a classic, slim-cut option made in America from the fine folks at Flint and Tinder — and you'd do well to pack one of the brand's slim henleys in your bag as you hit the road, too.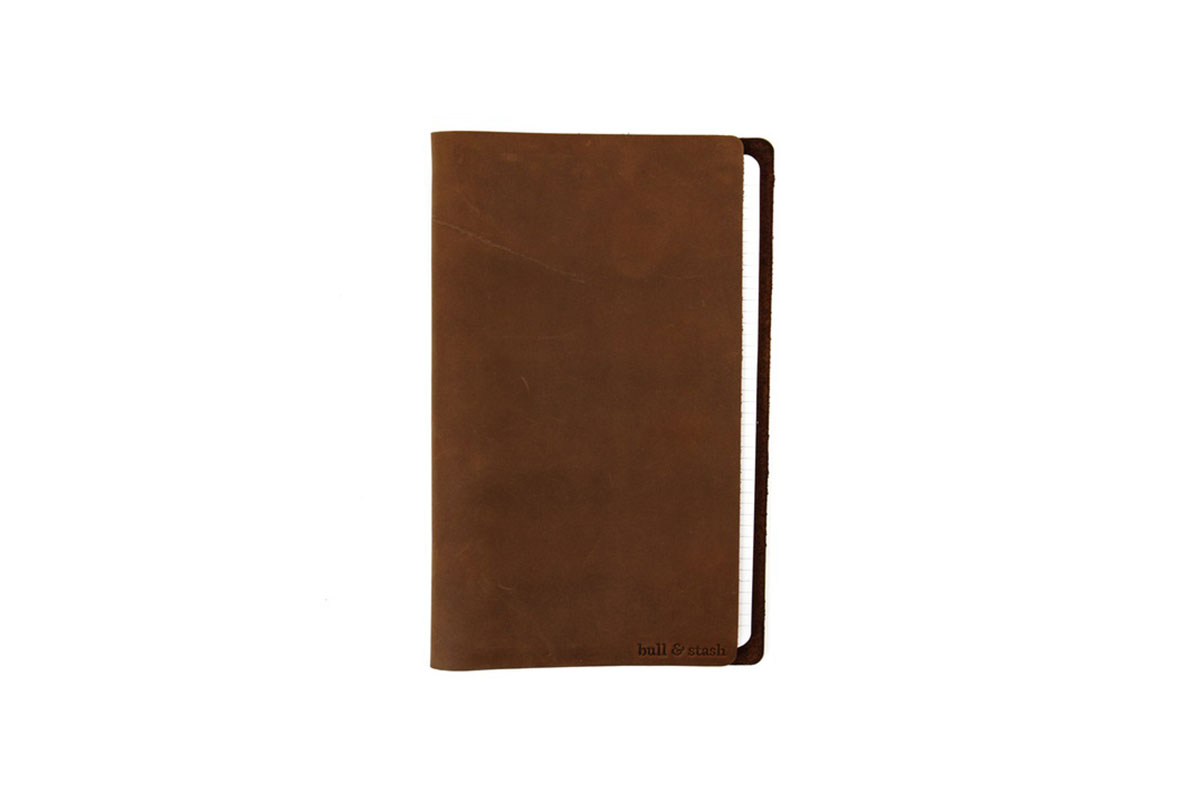 Whether you're stuck in the airport for hours at a time or stuck in the car on a long trip, there's something uniquely refreshing and old-fashioned — in a good way — about reaching for a rich leather-bound notebook. The team at Bull & Stash makes some of the best around, and they're the perfect way to chronicle your trip's adventures.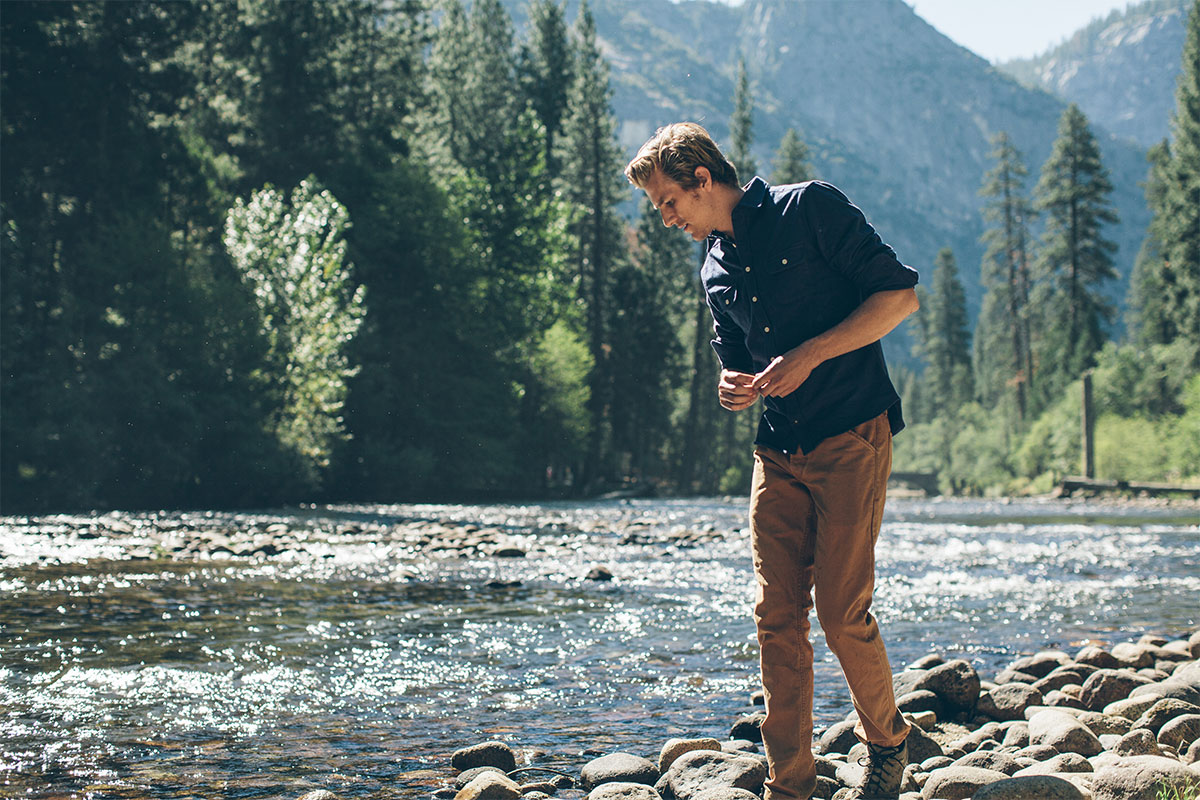 While you can't go amiss with stylish accessories, you're going to need a durable shirt to stand up to long travel days and brisk fall weather. That's where Taylor Stitch comes into play — from the brand's classic Everyday Chambray Shirt to the much-loved Yosemite Shirt, they specialize in comfortable, polished and well-made staples that'll look as great at the dinner table on Thanksgiving as they will when you hit the bar the night before.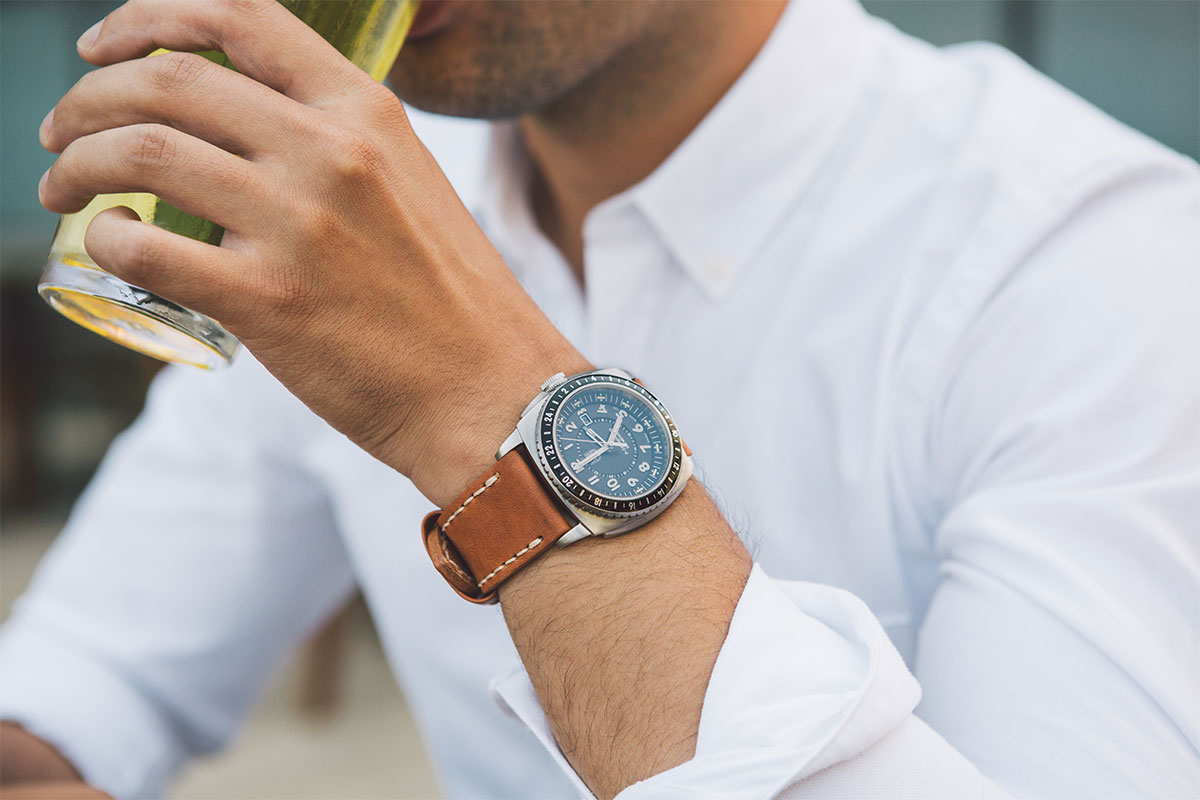 We said the little details were just as important as the big ones, right? If you're looking to pack light and only want to bring one rugged, durable and dependable watch, it doesn't get any better than a beefy-yet-stylish chronograph that's built for travel and handsome enough to work with a slim cardigan and your favorite pair of chukka boots on Thanksgiving.
Just as with dressing for summer travel, you're going to need a reliable, dependable and handsome weekender bag to carry around your favorite menswear essentials. And if you're in the market for a new bag, you might as well reach for one that's sustainable, fashionable and durable — enter the Mt. Drew Duffel from United by Blue. Carry it with you this fall and beyond.
Editors' Recommendations