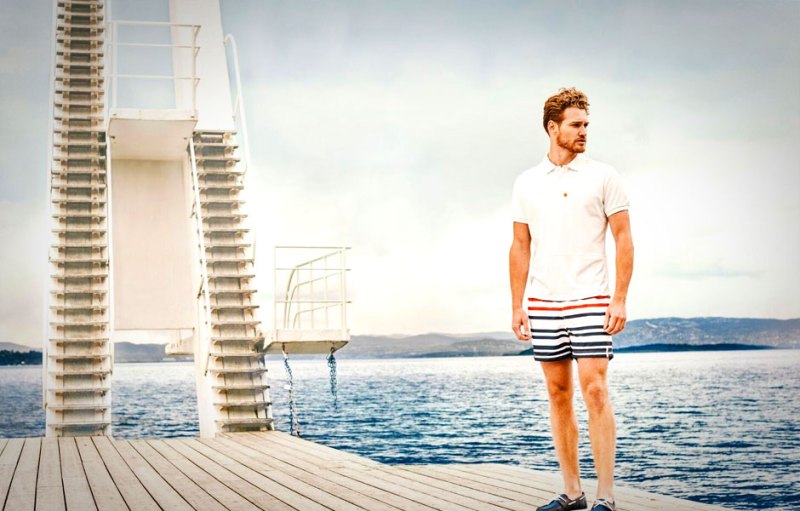 Getting ready to go to the beach or pool isn't as simple as throwing on whatever trunks and tee happen to be within arm's length — at least, it shouldn't be that simple if you want to look your best. With the days of baggy board shorts and tank tops behind us (for those in the know, that is), SWIMS has essential summer beach gear that might just be the perfect answer to shopping woes.
Crucially, the brand's SS16 line adds a heck of a lot of style to pieces that most guys might not give a second thought. If you've been on the hunt for something that doesn't look like a typical swimsuit, the brand's Hybrid Chino is worth your full attention. It features a non-soak fabric and a tailored fit that looks like a sharp pair of shorts, yet performs like a swim trunk. It's made for wearing into the water, and then back out on land for drinks, what with a cut that's more tailored than an average pair of trunks.
Related: Your Guide to the Best Printed Swimwear
The brand's bathing shorts also strike the right note for those who want to stand out — in a good way — from the rest of the beach crowd, complete with a slimmer fit and some eye-catching patterns. Lest you forget about your top half, SWIMS has also launched a line of tees and polos crafted with premium Primaloft fabric. We're talking material that wicks sweat fast, resists odors and stays soft over time. Two polo styles are available, along with T-shirts in either a sharp navy or a standout teal blue. Your old Hard Rock Cafe tank top? Out the window. At $70, the T-shirts don't come cheap — but great style certainly doesn't either. The brand suggests pairing the polo with its swim shorts, or even alongside a sharp pair of tan chinos.
Of course, you'd be remiss not to look into beach footwear. And the brand is perhaps best known for its SWIMS Loafer, a style that introduced some new zing to the category more than a decade ago.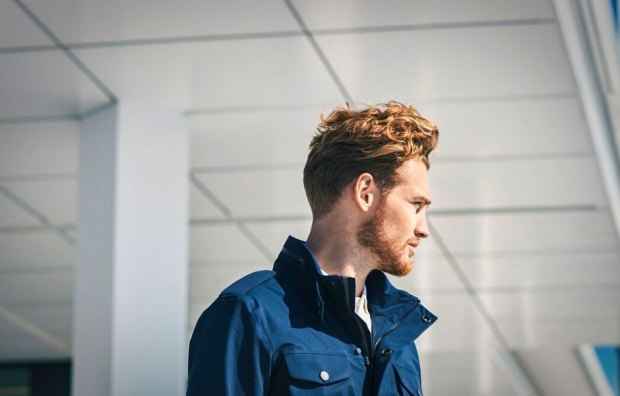 The Breeze Loafer updates this silhouette with running sneaker-inspired technology, a host of color combos and a 360-degree airflow system. Your classic leather boat shoes are still on the table, but these are out there if you want to inject some sport-inspired style into a beachgoing look (your call there). The brand also dives on into outerwear fit for near the water or far inland, namely a stylish, classically inspired campus jacket available in navy or black.
Spring and summer are definitely sticking around for a while, so making choices that pass muster this season is critical if you hit the water; SWIMS definitely has some of the gear needed to pass the critical eye test, whether at a pool patio or a seaside dock.
Pick up your new favorite beach gear at the link here.
Editors' Recommendations