Luxury British heritage brand Sunspel is getting ready for warm weather with its newly-released Sunspel Spring / Summer 2017 look book, which showcases a bevy of colorful shirts, sweaters and pants perfectly suited for lazy days on the beach.
Shot on location in Fire Island, New York, the photos in the look book evoke classic summer nostalgia, pairing the brand's signature smart casual wear with gorgeous views of the ocean, sandy dunes, and wooden piers.
The color palette is inspired by Cornish painter Peter Lanyon, whose use of bright blues, dusty reds and muted yellows lends itself perfectly to the warm glow of a late summer's day. These hues subtly accent the new line of tees, polo shirts and classic Sunspel knit sweaters.
While the collection is clearly inspired by Sunspel's rich history, the 2017 line explores a more casual expression of the brand's trademark Riviera fabric, as well as new interpretations of the cellulock technology Sunspel has long used to imbue its garments with both warmth and lightness.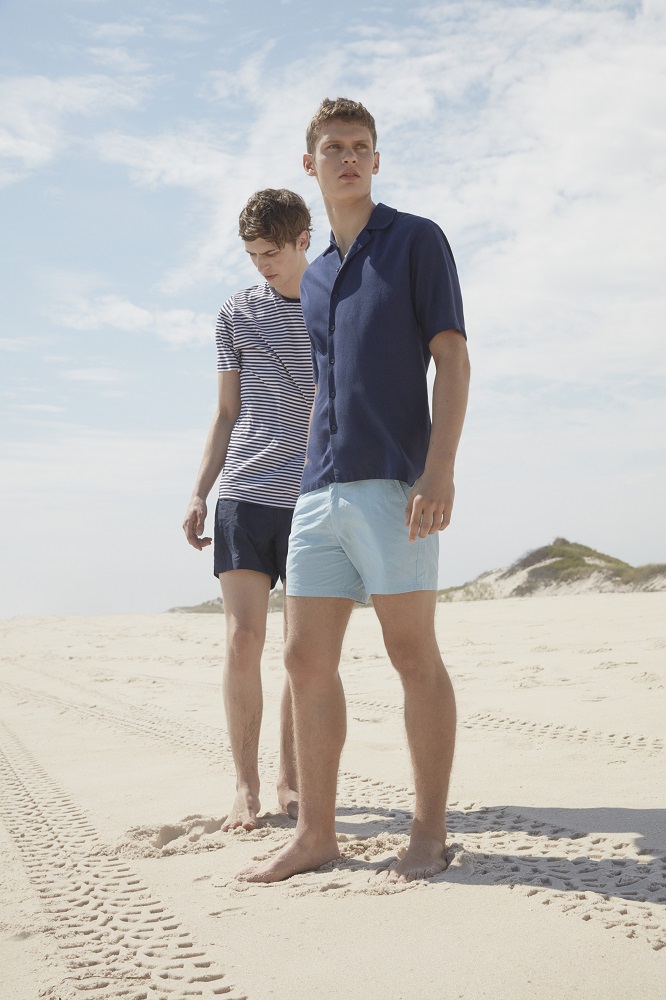 The collection boasts a wide range of jumpers in either cotton ($300), fine merino wool ($230) or cotton merino blends ($245) in shades of cream, navy, olive, mint, pebble gray and khaki, cotton knit polo shirts ($245) in blue and black as well as a wide assortment of T-shirts in various solids and patterns ($90).
For dressier occasions, the line includes an array of button down shirts in cotton ($185), cotton linen blend ($255) and soft denim ($180), which pair perfectly with the selection of cotton shorts ($120), chino shorts ($165) and cotton chino trousers ($195), all of which come in shades of blue, cream and black.
Check out the full collection here. And if you're not quite ready to let go of winter, explore Sunspel's full line of excellent knitwear, which includes beautiful cashmere sweaters, durable wool jackets and a plethora of cotton and merino jumpers and sweaters.
Editors' Recommendations