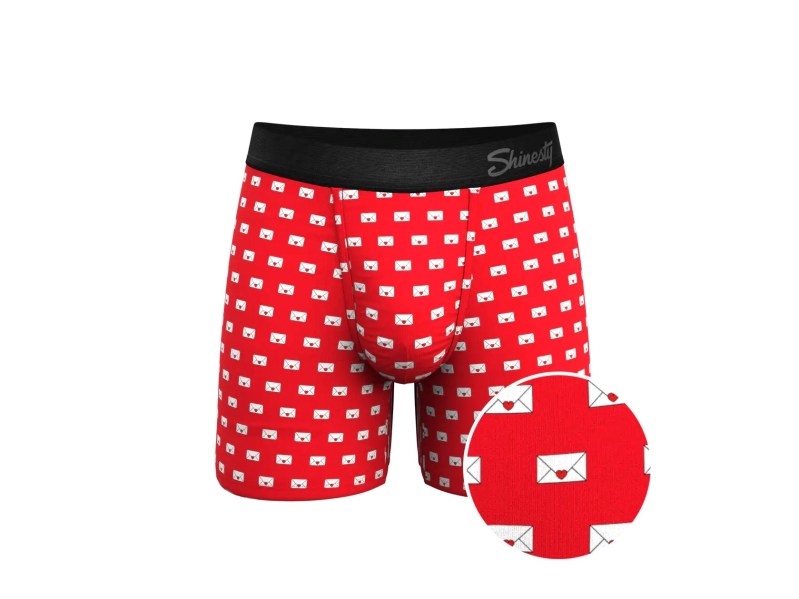 This content was produced in partnership with Shinesty.
Does a sensual style suit you? What about some risque messaging? That's pretty much what Shinesty is offering just in time for Valentine's Day this year, which is set to be a memorable holiday, at least if you pick up what they're putting down. We won't leave you in suspense, here are some of the things they've been saying. Our undergarments look great on you, but better on the floor. The only thing better than putting on a pair of Shinesty undergarments is taking them off. They're better with the lights on, or this little nugget — roses die, but underwear doesn't. They might be bold statements, but also, Shinesty is not wrong. Not going to lie, they also make me want to shop Shinesty a little more.
If you want to delight your partner, give them a little laugh, or just have some fun, definitely check Shinesty out. It's an excellent way to step out of your comfort zone and spice up your wardrobe. Between January 17 and February 14 — Valentine's Day — you can save up to $15 off orders over $35 at Shinesty when you use promo code VDAY15 at checkout. It's easy to do, a welcome discount, and there's plenty to choose from, including undergarments, swimwear, dresses, and suits. If you're feeling adventurous, you can even grab a couple's matching getup to look sexy together. Of course, we'll take a closer look at some of what they offer below, or you can always head on over and shop Shinesty yourself.
Shop Shinesty's selection of undies
Skip the teddy bear and plush stuffed animals this year and instead go with a comfortable and equally adorable pair of underwear — they're excellent for both you and your partner. Your partner gets a show and you get some super comfy undergarments. Shinesty's unique men's underwear incorporate what's known as a Ball Hammock Pouch, an extra piece of fabric that helps keep your big kahunas from sticking, flinging, and slipping. It's basically a comfortable cradle for your man bits. If you've ever worn boxers, briefs, or boxer briefs you know how helpful the hammock will be. The design of the pouch also adds a bit of heft to the area, turning some growers into showers earlier than usual so to speak.
These particular undies also come with a fly, something you don't normally see. That offers easy access, especially when you really have to go. Don't fret, if you don't want the fly you can always choose a standard pair without it, in addition, choose a longer version that stretches further down the legs, or a brief version.
The idea here, and it's an excellent one at that, is that you can choose the type of undergarment you and your body prefer. It's the same for the all of Shinesty's undergarments, regardless of gender, and the micromodal materials are suitably stretchy and moisture-wicking, which keeps your nether regions cozy, and dry when it counts.
Shop Shinesty for more than underwear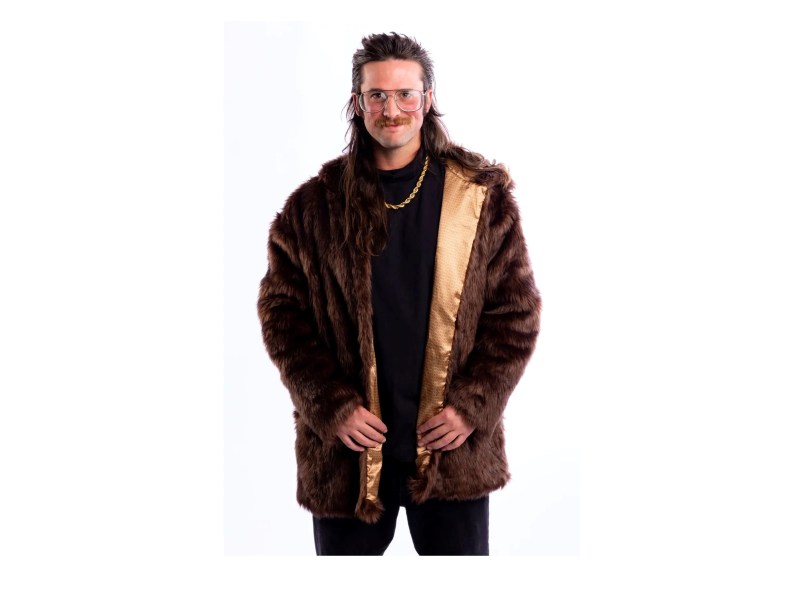 While we featured some extravagant men's undergarment options it would be inexcusable not to point out that Shinesty carries a ton of different garments. You can choose outfits for holidays like Valentine's, Mardi Gras, St. Patrick's Day, and more. There is also a swanky beer theme for cold beverage lovers. However, Shinesty also carries athletic shorts, swimwear, ski onesies, formal suits, dresses, pajamas, and yes — the sexy undergarments we've already shared. Faux fur jackets aren't off the table either.
If you want to match your partner, there are matching underwear sets for all genders. If you both want The Smooth Talker or The Big Bang, that is totally possible.
Either way, between January 17 and February 14, you can save $15 on orders over $35 with promo code VDAY15. Just use it at checkout and you should see the discount.
Editors' Recommendations