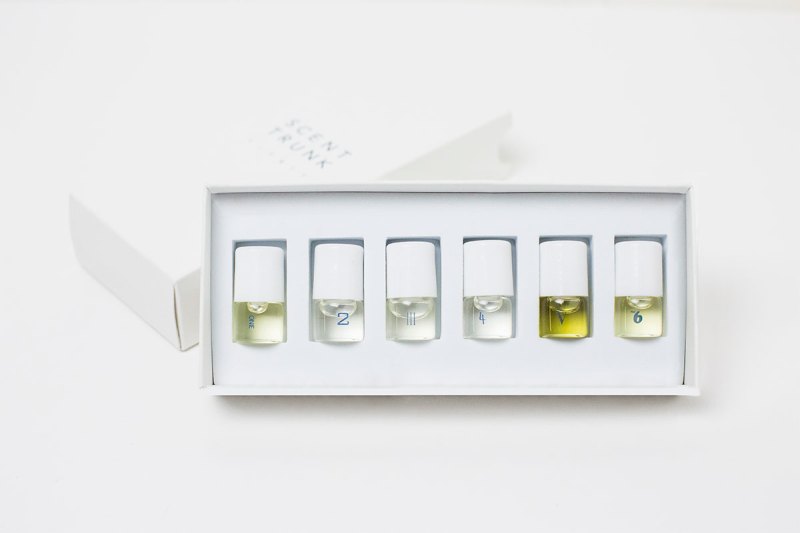 With the new year underway, maybe you're looking to make style upgrades.
If upgrading — or finding — your personal scent is among those, Scent Trunk is here to make things easy.
Founded by William Yin and Richard Smale, the company's approach is a new one in the direct-to-consumer lifestyle space, born out of a desire to avoid what the company calls a "one-size-fits-all" approach to fragrances for men. So, how do they do it — and why does it matter for you?
Scent Trunk uses a proprietary "at-home discovery system" known as the Fit Kit, and it practically does all the guesswork for you. Consumers use the system to rate fragrance categories such as Citrus, Oriental and Floral; these are scents that hit crucial parts of the scent spectrum. It's a handy style upgrade that you didn't know you needed — right?
Through rating the categories (using "Hate It," "Love It," or "Neutral" ratings) Scent Trunk can create a unique, fully customized scent — without the trip to the department store fragrance section. To make it easy — and ensure you never run out of your unique scent — you're then auto-subscribed for $11.99 monthly once you submit your feedback (done either online or via text). Oh, and the Fit Kit is entirely free, sans shipping. So, it's quite the deal compared to a large, name-brand fragrance in a big box.
"We've been doing product research and beta testing for over two years, opting for a solution to the daunting, expensive experience of shopping for a personal fragrance," said co-founder and CEO William Yin. "We're helping people connect with their identity by finding a truly unique signature fragrance based on their preferences and no one else."
And the ingredients that go into each scent are perhaps just as noteworthy — they're crafted exclusively by the brand's in-house artisanal perfumer and include things like Brazilian oranges and French lavender. The results are unique, affordable and personalized. Not to mention, the brand donates 1.5 percent of all sales to the Brain and Behavior Research Foundation, which researches treatments and approaches for dealing with depression, including aromatherapy.
With Scent Trunk, you might never see scent shopping the same way again — and you might never need to go to the fragrance section again, either.
Editors' Recommendations