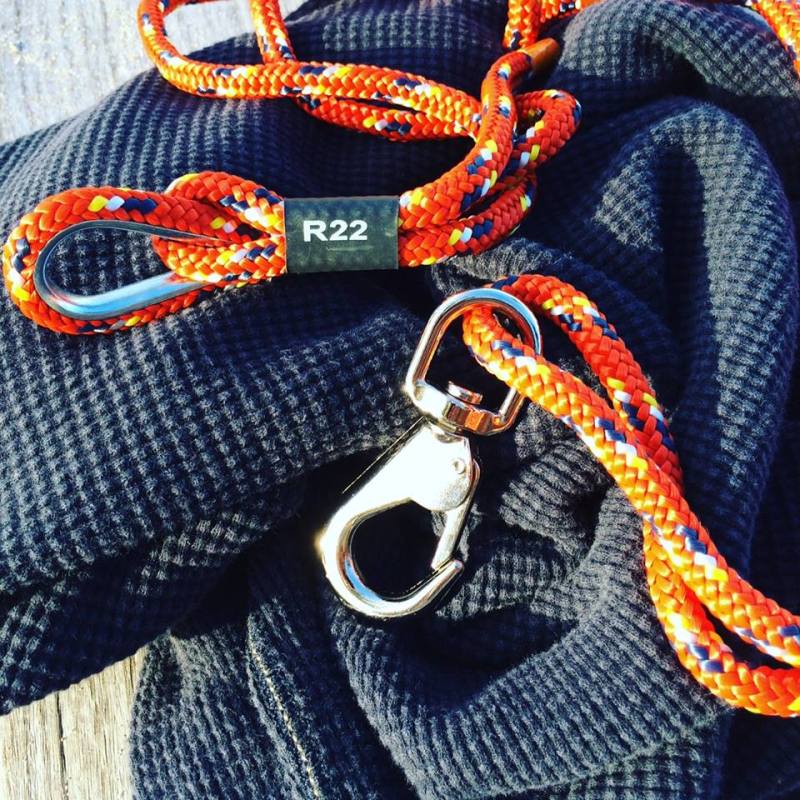 The R22-RIGGING belt isn't like any belt you've seen before. Manufactured out of rope and carabiners, it's a conversation starter, a piece of practical fashion that represents a larger philosophy about how men live and interact with the world around them.
Founder Randy McDannell says that he was initially inspired by a love of sailing when he crafted the prototype belt for the line, but that his interests soon turned to other outdoor activities.
"When we first started design work at the beginning of this year, there were a million ideas about what to do with rope," McDannell began. "I wanted to stay true to the active worlds that I was inspired by: sailing, climbing, fishing and hiking."
The name itself reveals the true meaning behind the belts—rigging refers not only to the system of ropes attached to a ship, but also to the devices used in any number of outfitting expeditions.
"When a guy puts on one of our belts," he continued, "he's rigging himself, preparing for the next adventure, whether it's to climb a mountain or go to brunch."
To embody this adventurous spirit, the belts are constructed with marine grade nylon and tough aluminum carabiner fasteners. They come in a variety of different patterns and are all equipped with an adjustable loop.
"Our design process involved a lot of trial and error, but the thing I wanted to stay steady on was that all aspects of these belts would be built with true hardware," McDannell explained.
"It's not about things that look like the real thing," he continued. "All the rope is true nautical rope, all the carabiners are true climbing carabiners—it was important in our design that everything was real."
Fashioned thus, McDannell revealed that, in a pinch, the belts could serve in any number of practical capacities: as a dog leash, a rig for a heavy bag or even a seal for a broken rucksack.
They might be a far cry from the leather belts we normally wear, yet, in that lies their charm.
Check out the full collection, here.