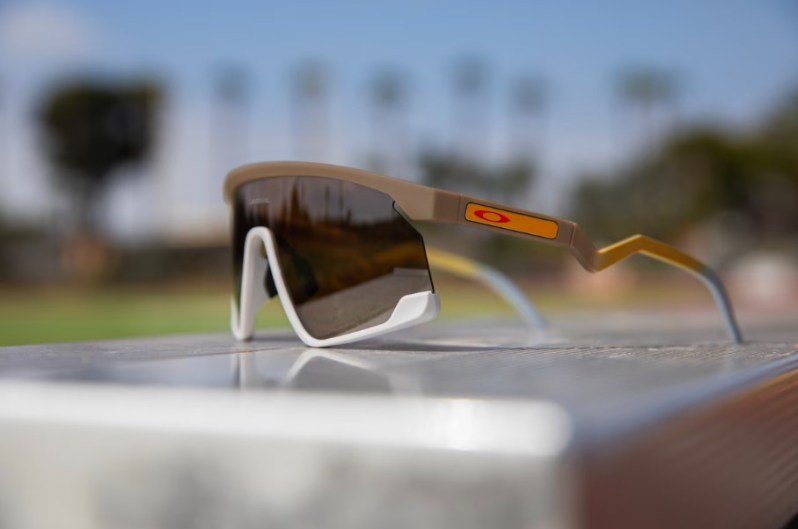 Some athletes show up in their sport, and it is never the same. Ken Griffey Jr. played the game of baseball in a way that captured the imagination of every kid in America, eventually becoming your favorite player's favorite player. Michael Jordan is still seen today as the greatest player ever to pick up a basketball (with some Lebron James contentions). Patrick Mahomes has become the new blood of the NFL, taking the game by storm, doing the impossible, and achieving the unimaginable. Like the athletes before him, he has a plethora of sponsorship deals, and his newest partnership with Oakley takes its next step with the drop of his new sunglasses, the BXTR and Resistor.
Corey Hill, Vice President and Head of Oakley Global Sports Marketing, speaks out about the newest drop from Mahomes. "Our athletes are the driving force behind our brand's constant evolution in innovation and design," says Hill. "Working with Patrick Mahomes on his new Signature Series was impressive as always, as his values align seamlessly with Oakley's vision of inspiring and delivering the unexpected. Together, we aim to not only elevate performance and style but to ignite the spirit and encourage positive change."
Moving the game forward
It is more than selling sunglasses. That is easy. The mission of Oakley is to do what seems so difficult in sports. They want to "Move the Game Forward." Sports fans are exceedingly dedicated to the games they love, and that means change is difficult to come by. Mahomes and Oakley are dedicated to breaking through the resistance and improving the game for the players of the future. The new sunglasses drop is accompanied by a promotional video featuring the Kansas City quarterback with some of the game's young future fanatics.
"I am thrilled to collaborate with Oakley on an inspiring campaign and Signature Series collection ahead of this season's kick-off," Patrick Mahomes commented. "My commitment to moving the game forward aligns perfectly with Oakley's mission to push boundaries and create innovative products, all while inspiring the next generation. I feel honored to be part of Team Oakley, where I can continue motivating the future of the game."
The BXTR sports a tan and cool gray colorway throughout the frame and features a Bronze-Base Prizm Tungsten Iridium Lens engineered to enhance color and contrast to see more detail. The Resister shows Mahomes and Oakley's ongoing commitment to supporting youth athletes and is also engineered to enhance color and contrast to see more detail. The second iteration of their youth style also displays a prominent matte redline color on the stems with cool gray Unobtainium earsocks and iconic 'Mahomes' etched between the eyebrows. Getting yourself a new pair of shades for the coming season isn't that hard when you can look great and help move the game forward.
Editors' Recommendations