A 20-year anniversary deserves a big celebration and that's exactly what Need Supply Company has done. The e-commerce retailer has stepped out of the online world to open its first brick and mortar location in its hometown of Richmond, Virginia.
The atmosphere emphasizes the company's cozy minimalism, which promotes focusing on individual pieces in its collection.
When this company started out, it was known as Blues in reference to its vintage Levi's, but the name evolved as the business grew to become the go-to destination for curated lifestyle products and high end clothing from Indie designers and global brands.
The company launched its online shop in 2008. Now, with the opening of its flagship store, the company carries more than 500 brands covering contemporary to luxury menswear, home, beauty and activewear.
If you can't make it to Richmond, you can still benefit from an impressive online inventory. It's great for buying gifts as well as giving hints about what you want to see under the tree. You can quickly filter items by price, brand, style, size and color.
There's an eclectic mix of items here—the traditional coats, scarves and shirts mixed in with skateboard decks, stylish watches, grooming kits, beard oil, candles, rugs, and more.
We've picked out a few items to showcase from their inventory: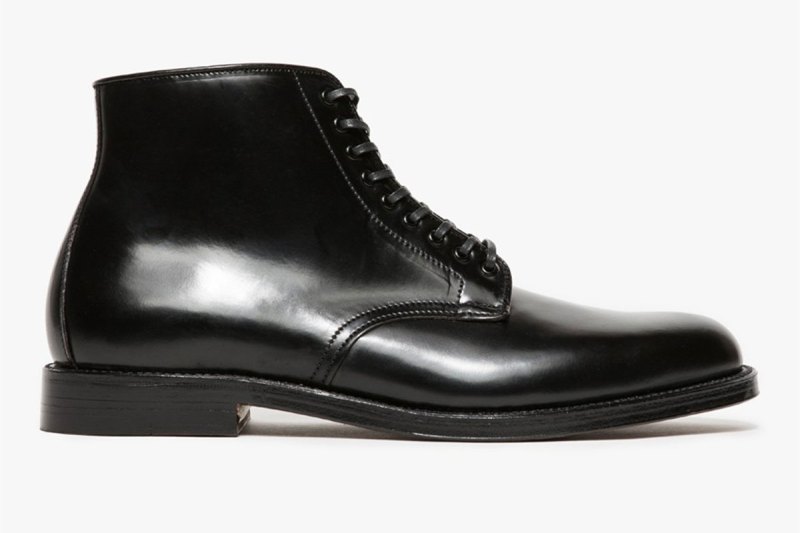 Crafted out of Black Shell Horween Genuine Shell Cordovan, it features a round toe, shine leather uppers, double waterlock outsole, and all black eyelets. Retail $730.
You'll definitely beat the chill in this hooded parka. There's a button down storm flap, two fleece-lined hand pockets, two fleece-lined patch pockets, two interior pockets with velcro closures, ribbed cuffs and fully lined. Retail $695.
Made by Aesop, this kit includes Resurrection Aromatique hand balm, Resurrection Aromatique hand wash, A Rose By Any Other Name body cleanser and Rejuvenate Intensive Body Balm. Retail $110.
Editors' Recommendations