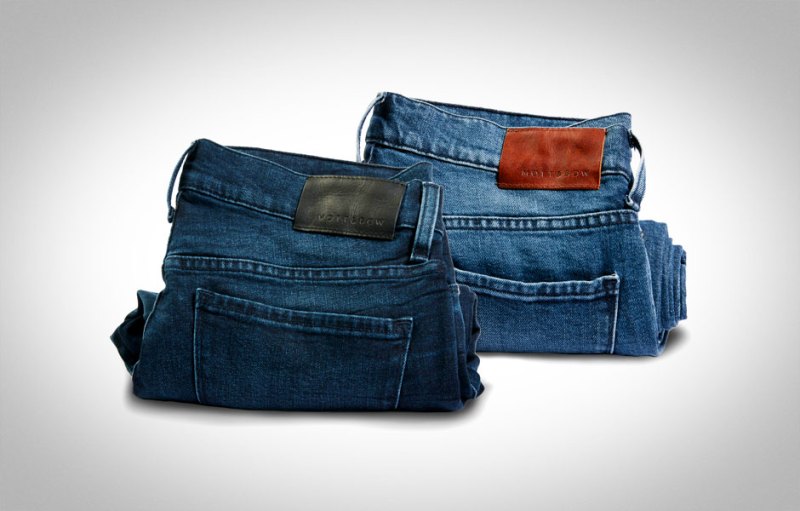 As dress codes go more and more casual, guys need laidback, affordable style staples. But where to get premium denim? Look no further than Mott & Bow, who just introduced your new favorite denim — the fact that it's made in Italy is just the icing on the cake.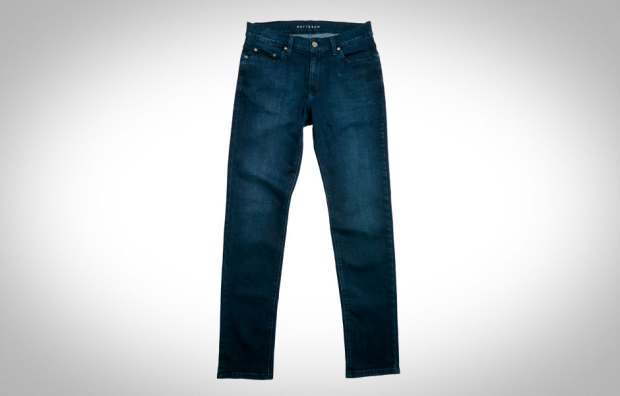 The brand's Italian-made denim is a welcome introduction from a company that's made big waves as of late. The Mott & Bow E-commerce model blends ease of use — in the form of free home try-ons and returns — with a mix of affordability and style. We're talking everything from slim white jeans to raw denim to stretch denim. Now, you can add premium Italian denim to that list.
For its newest product introduction, the brand worked with Candiani, a legendary denim mill established near Milan almost 80 years ago. With that blend of heritage and history, they certainly know what they're doing when it comes to denim. It's a luxury approach that won't cost you an arm and a leg — try just under $130 for the new line of Italian-made denim. The collection comprises two easily wearable styles, including the Warren — a hand-sanded stonewashed jean with a vintage (yet accessible) look –and the Staple, crafted from a dark indigo color and featuring an incredible 20 percent stretch. In addition to the brand's trim and tailored Skinny fit, each style is also available in Slim and Straight fits — but any of them will have you looking sharp.
The brand appears to have done its homework about styles that make guys look good– either the Warren or the Staple are highly wearable. Slim light wash jeans can be rocked any day of the week this summer, so the Warren has you covered — pair them with suede Chelsea boots or chukkas and a classic chambray shirt. As to the Staple — these are the ideal denim to wear with a blazer and some crisp leather sneakers for eye-catching high-low style.
The best part about the denim — other than the reliably excellent quality — is perhaps the reliably excellent price. For the cost of what some of the brand's competitors charge, you could pick up two pairs of Mott & Bow denim. And when you consider that you're getting a pair of jeans from a heritage Italian mill, that's a deal worth jumping on.
Get your pair of Italian-made Mott & Bow denim today.
Editors' Recommendations