After making a name for itself up north in Canada, the premium sportswear brand Moose Knuckles recently announced its gearing up to expand into the United States just in time for winter. Already reputable among international retailers, the brand prides itself on putting a youthful spin on traditional outerwear and operating with what it calls, a "no holds barred" attitude. Whether its wanton philosophy resonates with you or not, there's no getting around the sheer quality of Moose Knuckles' extensive collection (for men and women) and its uncanny ability to appeal to literally anyone.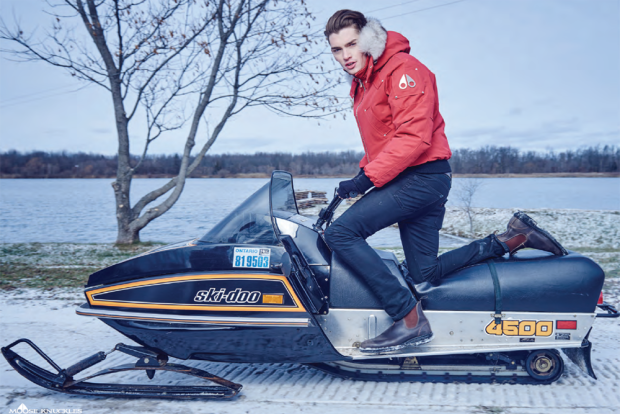 With the brand eyeing such a move into the states, it's tapped the likes of Nordstrom, Revolve, Saks Fifth Avenue, and Paragon to function as Moose Knuckles ambassadors. Assuming its Fall/Winter collection proves to be a success, it's highly likely the number of stores featuring the brand's impressive lines multiplies every season. Considering the kind of company it's already swooned into carrying its clothing, that success doesn't seem entirely hard to accomplish.
Related: Curated Basics makes it easy to spruce up your wardrobe
Concerning the products themselves, each quality selection in Moose Knuckles' catalogue is constructed with a keen eye towards achieving incredible form and unparalleled function. Whether it's the specialized blend of cotton and nylon, the grey duck down insulation to keep you warm when temperatures are below freezing, or each jacket's industrial strength YKK zippers, Moose Knuckles cuts no corners in bringing its customers the absolute best. Moreover, each jacket, vest, or otherwise is entirely unique in its design and construction literally making no two product wholly the same. Moose Knuckles' commitment to diversity allows it to stand out in an otherwise crowded pack of outerwear purveyors.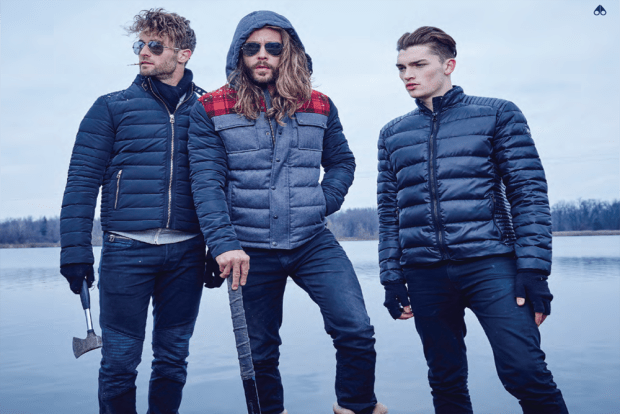 For its now-released Fall/Winter 2015 Collection, Moose Knuckles admits to creating its own winter festival culture by digging into the spirit of the Canadian outdoors. Classy peacoats, reinterpreted plaid prints on vests and jackets, and cords and furs headline the impressive collection and perfectly encapsulate the brand's devotion to youthful irreverence. So no matter what kind of winter adventures lay ahead for you and your crew, take some time to comb through the Moose Knuckles collection; you won't be disappointed.
Editors' Recommendations