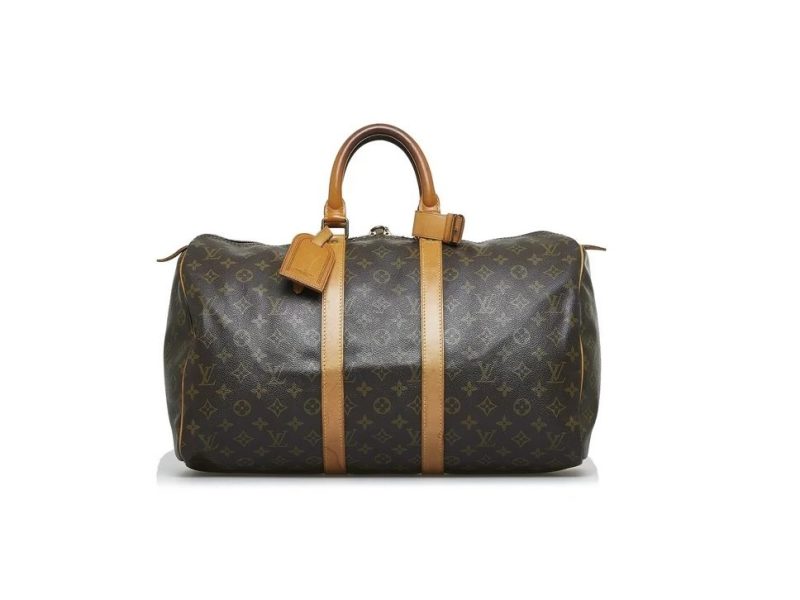 When you think Walmart, you might think affordable groceries, home and lawn gadgets, or even some good old cheap beer. What you probably don't think of is Louis Vuitton and luxury goods. But life is all about surprises, so when we found this Louis Vuitton Keepall bag at Walmart — and on sale, no less — we had to report it to you. The bag, which usually costs $749, is down by $289. That put's it at just $460, great for the luxury item. The only catch is that it pre-owned, but just as you can keep your luxury leather sandals maintained, so can you with a nice bag. Also, and this is important, please do note that this is a deal applied on top of discounts you get for it being pre-owned. This is, without a doubt, an expensive bag. So, tap the button below to see all of the details or read on, where we'll get you the key info.
Why you should buy the Louis Vuitton Keepall
The Louis Vuitton Keepall bag has a dark, shiny monogrammed body. It's browns evoke a sense of nature, forestry, and times long gone by. The luster gives off appearances of premium leather products and the shine of ripe avocados. In other words, despite being so luxury and carefully manufactured, the Louis Vuitton Keepall bags have an almost organic secondary look to them. The bag is perfect to store your belongings in as you travel to some of the best luxury log cabins, perhaps by train. And knowing the like-new, pre-owned and authenticated Louis Vuitton Keepall's had a previous owner gives them that extra mysterious allure. What mischievous adventures did the previous owner get up to with this bag? What dangers did they narrowly avoid? How will you add to its legacy?
So, if you're ready to leap on a nice luxury bag at a price you can afford, tap that button below. Remember, while on this deal pre-owned Louis Vuitton Keepalls are just $460. That's $289 off of the usual $749 price of a pre-owned Louis Vuitton Keepall bag. So, tap the button below while supplies last and the deal is still on.
Editors' Recommendations