Active wear brand American Giant is here to help customers make the transition to spring with a pair of new lightweight jackets.
Though the brand is best known for its line of cotton basics, its latest collection features two unique takes on classic American nylon outerwear designs: the Anorak and the Coach's Jacket.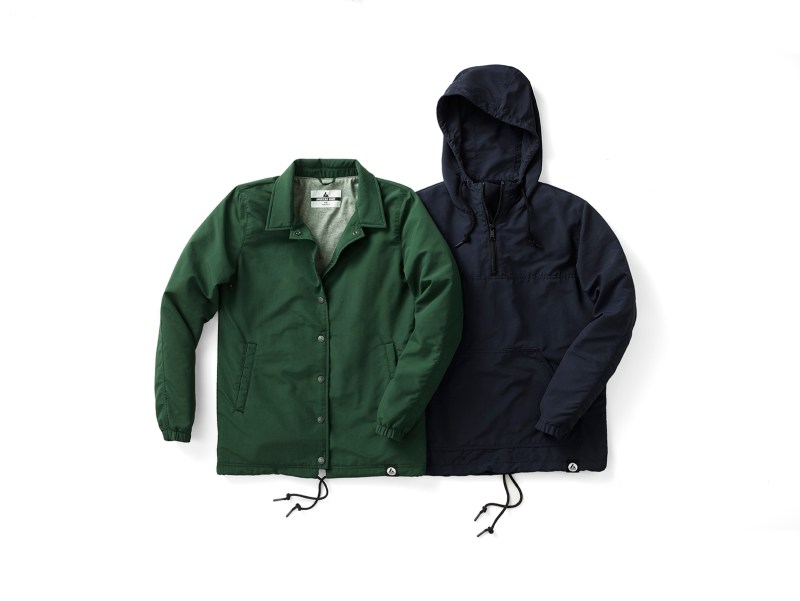 "With the Coach's Jacket and the Anorak, we spent days looking at beautiful, old nylon jackets that were heavy, tightly knit and immaculate," American Giant CEO Bayard Winthrop explained. "We wanted to make something simple, clean and good-looking for everyday and everywhere, so we stuck with the elemental parts of older designs and added a modern silhouette and fit."
The Anorak ($79) is a no-fuss modern interpretation of the beloved anorak jacket design. With its slim fit, mesh-vent detailing and reinforced elbow patches, the American Giant version is a sleek, practical option for those wet days of March and April. The jacket comes in super black, blue night and pine.
The Coach's Jacket ($89) has a little more heft than the anorak and is fully water and wind resistant. With its heavyweight cotton jersey lining, the garment has a durable yet luxurious feel. It also comes in super black, blue night and pine.
"Transition is about versatility and function," Winthrop said. "The Anorak has this great mesh detail in the back for ventilation and a gusset at the neck that provides coverage from whatever comes your way this spring—rain, wind, a cold hockey rink."
"The Coach's Jacket is tough, wind-blocking, and warm without being hot," he continued. "It has this fantastic blend of toughness and sharpness that I love. Those elements make these jackets really usable."
In addition to the nylon jackets, the spring collection boasts a wide selection of colorful crew sweaters, zip hoodies, work shirts, T-shirts, sweatpants and shorts.
Check out the spring collection, here.
Editors' Recommendations