For 162 years and counting, the perennial denim brand Levi's has consistently given its devoted followers reason to keep donning its iconic clothing. From the company's original 501 jean to its classic Sawtooth and Barstow Western Shirts, the brand has always captured fresh, American-built style and quality. To no surprise, the brand recently released yet another stunning collection which celebrates many of Levi's icons, including its premium Red Tab collection.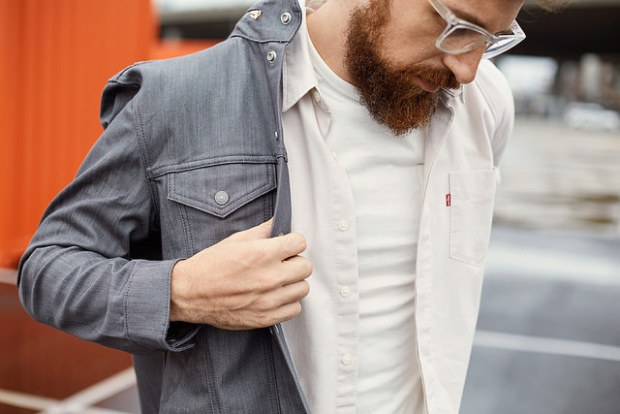 The new line, dubbed the Spring 2015 Made in the USA Collection, blends Levi's historical style with a modern take on its vintage collections. Take its premium update of the 501 jean, for instance. Though it's touted a similar styling and cut since its introduction, the Made in the USA Collection celebrates its longevity by giving it a straightforward and simple revision. Levi's produces its selvedge denim on vintage looms, and continues to feature its signature red stitch — a unique accent native to each pair of Levi's jeans.
Though what good would a new collection be if it didn't look as good as it was constructed?
Knowing this, Levi's intently crafted its Made in the USA Collection to feature much more than just hardy quality and the brand's iconic Two Horses logo. Each piece in the collection exemplifies superior style and modern fashion, effectively achieving Levi's goal of true, American cool. You don't have to adore denim to appreciate Levi's Spring Collection, it's a look the company makes work no matter your personal style.
No company has ever done denim quite like Levi's, and its Made in the USA Collection proves it's still at the top of its craft. It's refreshing to see a brand as big as Levi's remaining committed to producing quality, American-built clothing to continue to please its loyal (and large) fanbase.
Editors' Recommendations