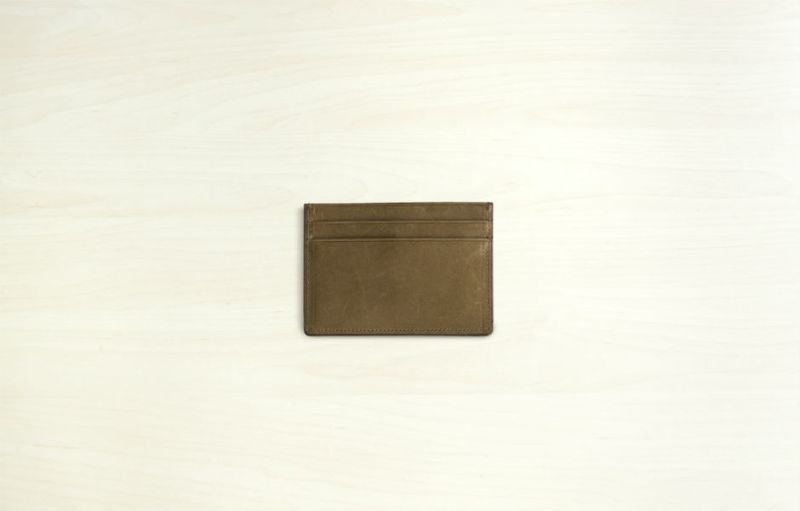 Losing a wallet can be a big headache. It's a huge hassle to cancel your credit cards and go to the DMV to get a new license. Things get worse if there was a large amount of cash in there and if that wallet had any sentimental value. Daniel Eckler, the founder of Dutch collective MIJLO, decided to find a solution to this problem. What he came up with is Where's Wallet. Touted as "the smart wallet you'll never lose," Where's Wallet puts a virtual tether on your wallet.
Where's Wallet, which has currently raised $35,936 out of its $30,000 goal on Kickstarter, has an audio sensor that connects to an app on your phone. Simply enter in the amount of feet from your wallet you are when you want to be alerted. Once you are as far away as that pre-set virtual tether, an alarm goes off, and you know that you're supposed to go back and get your wallet. Eckler and his team developed three minimalist styles, all made in vegetable-tanned leather: a clutch, a bi-fold, and a smart slip. The wallet is also affordable — prices range from $49 to $99.
Once you set your notification range and activate the alarm on the wallet, you're set! If you step beyond the notification range, the alarm will sound even louder so you know that it's time to go find your wallet. There's also a distance meter that tells you exactly how far your wallet is so you know where to look. Avoid the hassle of dealing with all the pain that comes with losing your wallet, and look into getting a Where's Wallet.
For more information on Where's Wallet, visit kickstarter.com.
Editors' Recommendations