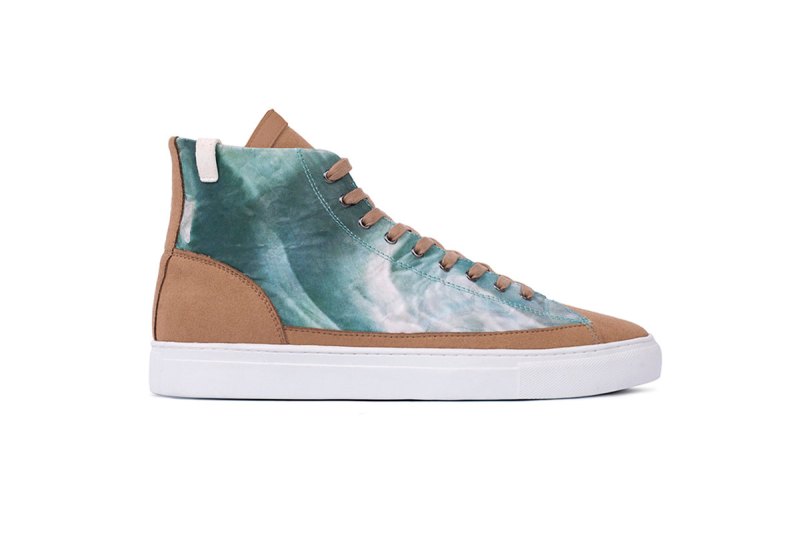 For at least 40,000 years now we've been wearing shoes.
Our feet have anatomically changed in response to strapping protective fibers and materials around them to the point where now our dainty little dogs don't like to be bare against even warmed-up sand. And restaurants really seem to frown on the whole barefoot aesthetic. So, since you're going to be wearing shoes most of the time, you'd better get fashionable ones. Meet House of Future, the aptly-named shoe company revolutionizing the footwear game.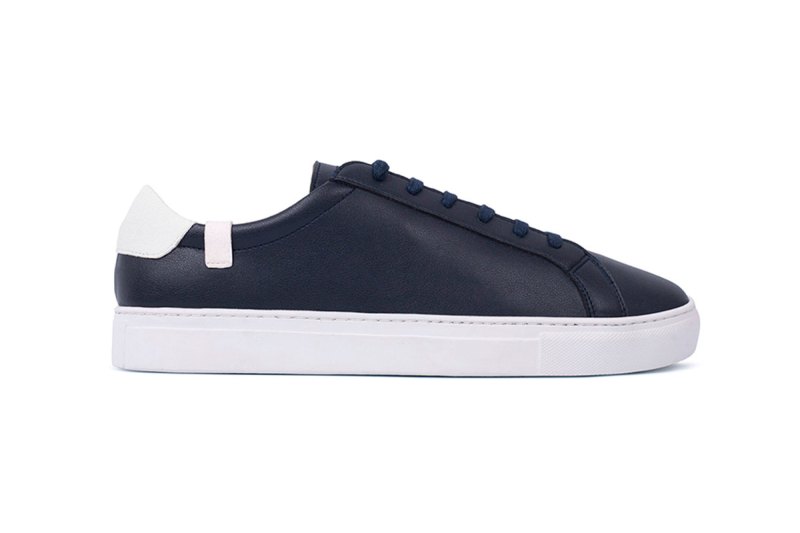 Founded by Stuart Ahlum and Shaun Nath, House of Future set out to create minimalist, sophisticated versions of classic shoes, like the high top. And in an age where the prices for shoes can get out of control (looking at you, $2,000 Alexander McQueen sneakers), House of Future offers high-end shoes at a remarkably reasonable prices.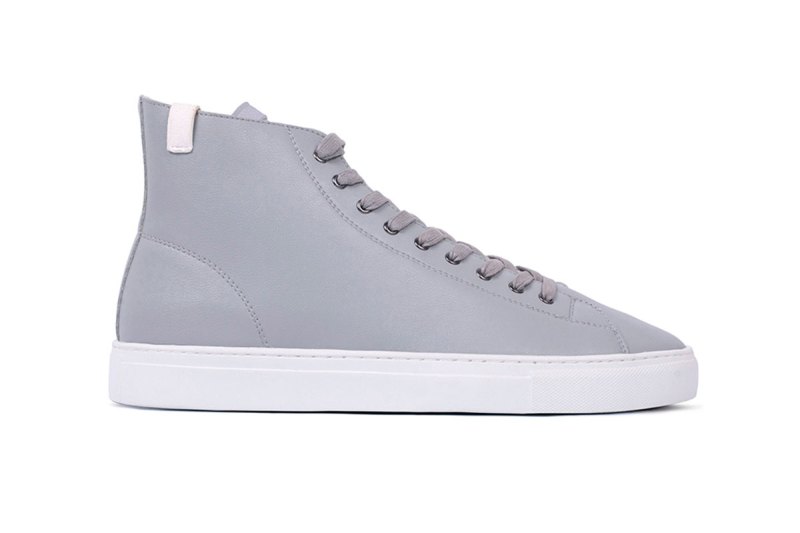 They chose to use fabrics of the future for the shoes, like micro-leather, micro-suede, and even Tyvek Paper instead of waxed canvas. Micro-leathers are virtually indistinguishable from the real thing, engineered to be more durable and lighter than leather, can be made in almost any color, and, happily, require zero animal death.
Surprisingly enough, House of Future's Spring 2017 collection is inspired by satellite images. This time, the three special edition high tops usually reserved for artists and athletes to design, are uniquely-used satellite images. Your feet can showcase the beauty of a sandbar off Mozambique, Icelandic fjords, or a lake in Turkey as seen from space. The fact that these designs are geographic isn't apparent at first– they look like incredibly stylized designs. They get that much cooler when you realize just what you're looking at. Not to mention they're ingeniously made of that Tyvek paper.
The other low and high top designs in the line come in a range of neutral colors that are perfect for spring and summer, ranging from light gray to navy to light blue to beige. The micro-leather and suede makes these the perfect shoes to take you from the office to the bar to the beach. Micro-leather is incredibly durable, one of the things the founders wanted out of their shoes. After all, what's the point of wearing shoes if you're terrified of ruining them in the rain? House of Future's micro-fabrics can handle it all, cleaning easily.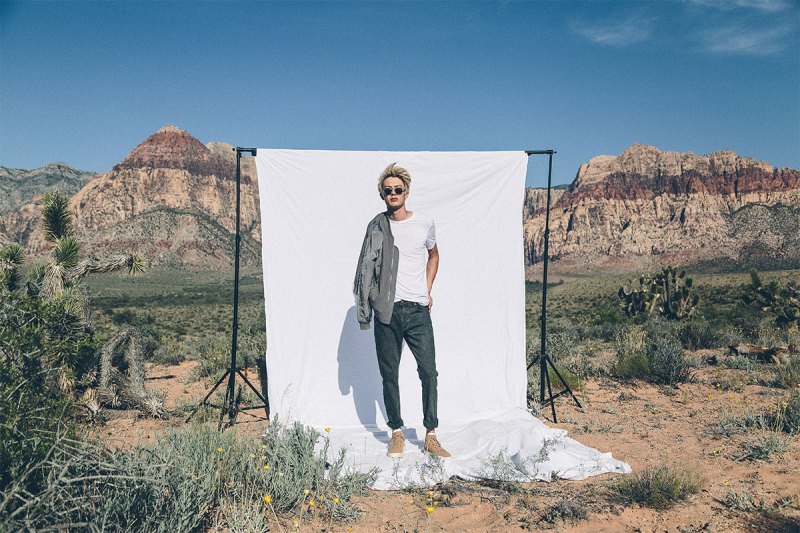 Every pair of House of Future shoes is versatile, fitting into virtually every man's closet. Its minimalist design means it'll never go out of style, its unique fabrics will keep it in good shape, its comfort will keep your highly-evolved dogs so happy, and its price point means you'll never have to choose between all the pairs you love.
Editors' Recommendations