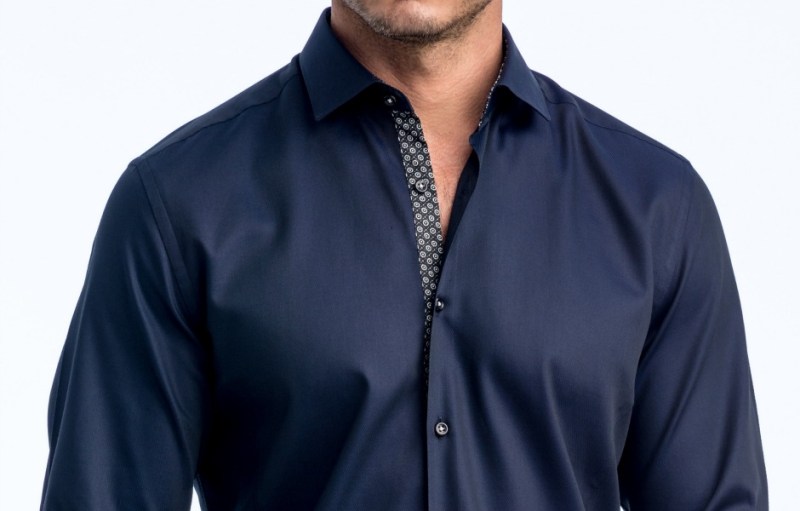 For all the ease of shopping online today, the online retail space can still be a daunting place to be. Feeling overwhelmed with too many places to shop and too many brands to filter? You wouldn't be alone. Introducing Fashion Metric, a young online company that is taking aim at gents who simply crave an easier and smarter way to shop for shirts by using search algorithms to create the perfect one-stop shop for fashion.
It works this way: first-time users enter basic information about their height, weight and waist and brand of preference online into the company's massive database; then proprietary analytic technology crunches the numbers, much in the way that genetic researchers might do, to produce matches with Fashion Metric's assortment of brands, ranging from French Connection to Mavi to Jared Lang and Happy Socks. Users not only get personalized recommendations but an opportunity to discover brands they might never have heard of.
"We have all this data around our customers that a typical store doesn't have," say Fashion Metric founders Daina and Morgan Linton, a former UCLA PhD science candidate and computer engineer respectively, who went live with their platform, dubbed the "Pandora of menswear," last August.
Still the idea, they insist, isn't to simply create data sets but rather scale technology, much in the way Pandora and Netflix have done, so guys can relate better to the online retail space. The results so far? Encouraging. Racking up several thousand customers since, the Lintons are now gearing up to add categories such as pants, sweaters and jackets. Fashion Metric uses its data to also operate an increasingly popular and successful made-to-measure shirt channel that has a return rate of under 0.6% versus the average on other menswear sites of 27.5%. That alone has fueled the idea of licensing Fashion Metric's technology to other companies. (Mark Cuban, the colorful co-host of "Shark Tank" and owner of the Dallas Mavericks, became an angel investor in the company very early in the game.)
Critical to the past and future of the business, the Lintons say, will be listening to figure out the pain points of users. Not all guys, for example, have the time or inclination to go to stores to try out new brands, says Morgan. Nor do they like, say, having to print off shipping labels, clothing subscription services that aren't curated enough, and dealing with inconsistent fit sizes.
Already one happy outcome of listening is a buddy system to complement the online shop experience. In-house stylists follow up with the customer to make recommendations and hone their brand selections. Says Daina, "We looked at what guys like about the shopping experience. They liked to go to a person they worked with for years, so we try to replicate that and ask how to match this."