At first mention, socks may seem like a boring item to add to your Christmas list.
That is, if you're thinking about run-of-the-mill socks without any pizazz. But if you want some top-notch socks that can handle any activity you participate in, you'll be blessed to open a gift of Darn Tough socks.
So what makes Darn Tough so special?
Well, for starters the company is so confident about the quality of its socks that it guarantees each pair for life without strings. Yes, really. That means if you can put a hole in them or wear them out, just mail them back to the company and they'll send you a new pair. How cool is that?
But beyond the unconditional lifetime guarantee, these socks are ultra comfortable and have antimicrobial properties to repel bacteria and odor.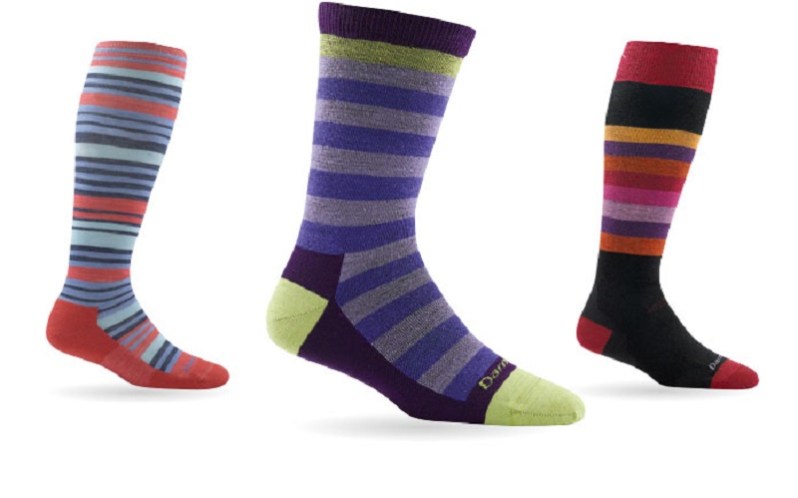 All of the socks are made in Darn Tough's factory in Northfield, Vermont. They have extreme quality control to produce a top-notch sock, and they're also in one of the best places in the world to test the socks whether they are running, hiking, skiing, snowboarding, biking or enjoying other types of activities.
Ric Cabot, founder of Darn Tough socks, is a third generation sock maker. His grandfather was in the business and today he is partners with his own father.
In the 90s and early 2000s their business was solely manufacturing. They crafted socks for some of the country's biggest retailers like The Gap, Banana Republic, Eddie Bauer, J. Riggins, and others. When those companies began taking production off shore, the Cabots were left holding an empty bag.
"I had to figure out a way to save the company or call it quits," says Cabot. "That's when I came up with Darn Tough in 2003."
He says they have the expertise to craft a quality sock—one that's so tough that they back it with their no strings guarantee.
"It's either very smart or very stupid," says Cabot of the guarantee, but they receive very few returns. "Our socks don't wear out. They outlast the competition. No one else has the balls to stand behind their product like we stand behind ours. The more you wear and wash them, the better they are. They form fit to your foot."
Here are a few examples of what they offer:
The top seller is their Micro Crew Cushion Sock, which retails for $19.
The men's Boot Sock Cushion is an all-weather sock that will keep your feet cool in the summer and warm in the winter. These socks are 67% Merion wool, 29% nylon and 4 % lycra spandex. Retail price: $23.
For skiing and snowboarding enthusiasts, check out the Hojo Over-the-Calf Ultralight socks. Retail price: $23. Plus, there are many other colors plus socks designed for other activities.
"We started with a very tight core of socks for outdoor enthusiasts, but we are expanding rapidly and including socks people can wear around the house and every day to work," says Cabot.