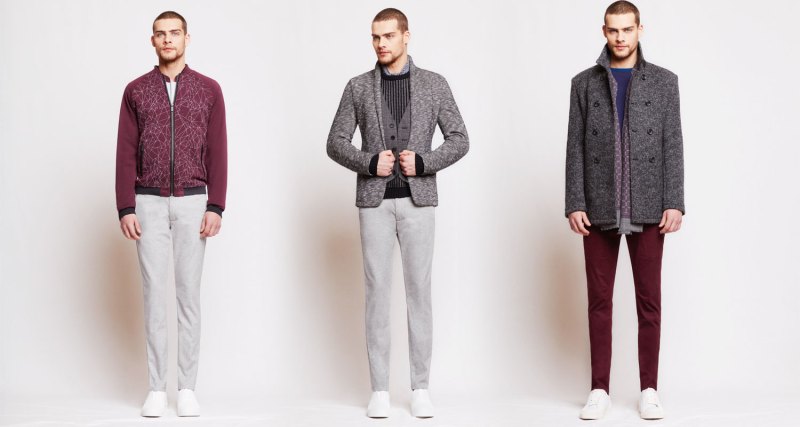 French designer brand Daniel Hechter is now available to U.S. consumers after an absence of several years. A surprisingly affordable "total wardrobe" (about 200 unique pieces are offered each season) designed to be effortless and easy to wear, yet flawlessly pulled together, the new fall collection launched exclusively at Macy's in October and will expand to other outlets and retailers come spring.
The brand's Paris-based creative director, Christophe Blondin-Péchabrier — who returned to the company nine years ago after gigs at high-end labels such as Lanvin, Kenzo, Cerruti, and Tods — recently shared the story behind Daniel Hechter's welcome return stateside.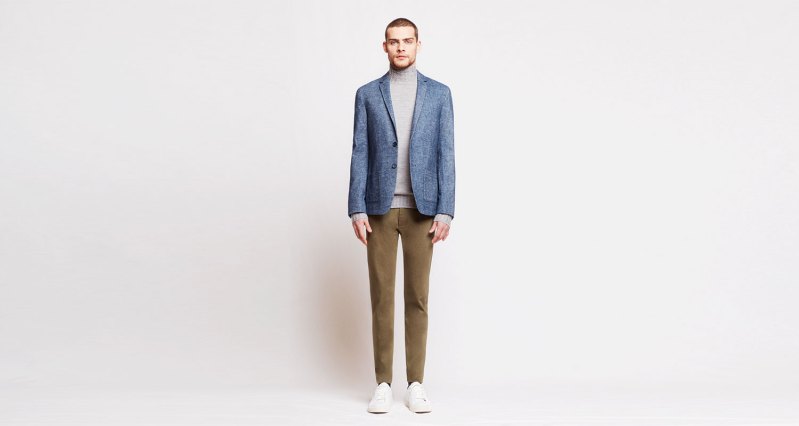 How would you describe the Daniel Hechter aesthetic?
It's a "French smart casual" attitude, I think. And I'm talking about an attitude because I never talk about age when I think of the Daniel Hechter guy. It's an attitude — a way of being well dressed without necessarily being in a black suit and tie.
What are some of your favorite pieces in the current collection?
I love the prints. Daniel Hechter is a lot about colors and prints. Every season we are offering two or three very strong prints which act as a sign of recognition. But what I really like is that it is all about the details. For example, one of our emblematic products is a trench coat with a removable lining, but when you look at the lining, it's fused. It looks like a quilting. All this technology is coming from active sportswear into ready-to-wear, and it's all about details.
What is the brand's history?
It has been around for 55 years. It was created in 1962 by Daniel Hechter himself, and he wanted to bring the fashion to the streets, so it is very related to streets. It's not a countryside or preppy heritage brand. It's really a contemporary fashion brand, so it's very now.
It may be contemporary but it's not at all flashy or trendy…
No, no. It's everyday wear. We wanted it to be pragmatic. When Daniel Hechter was creating this brand, he wanted to bring the fashion into the streets. He did not want it to be loud. He wanted it to just be right, with the right details, material, volumes, and colors at the right moment. And it's not so easy to be right because you have to be sellable too. It's a good balance to be reached and I think we are reaching it well.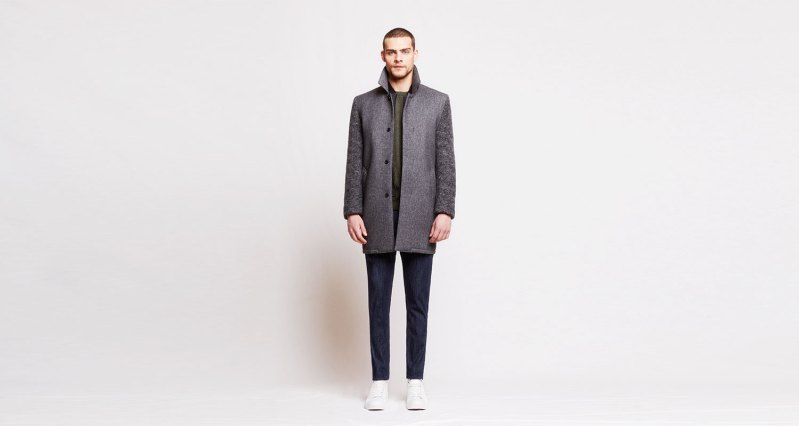 What are the top pieces in the current collection — or just in general — that a man should own and wear?
A good pair of jeans, a good T-shirt — and do I mean a good one — and a good sport jacket.
And you offer all three?
Yeah, sure! But we also do formalwear and suits, which do very well. It's a full wardrobe for any occasion. At Macy's you'll find the printed shirts but also more formal shirts.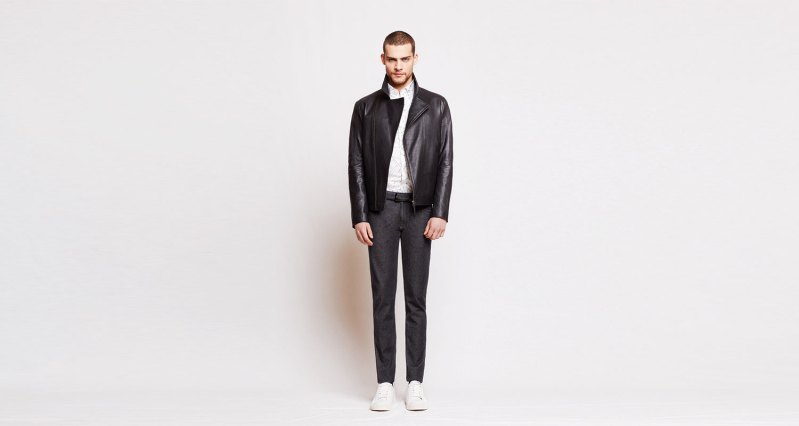 What sets Daniel Hechter apart?
Well, it's a quite a humble brand. We never claim fashion. It's just about the allure and the attitude. That's why I like this brand very much, and the product that we do, because it's an everyday brand. It's something that you feel comfortable with. It's an easy piece and not an intellectual product. When you see it you don't have to think: What am I going to wear this with?
So it will look good with everything and make you look good?
Yes!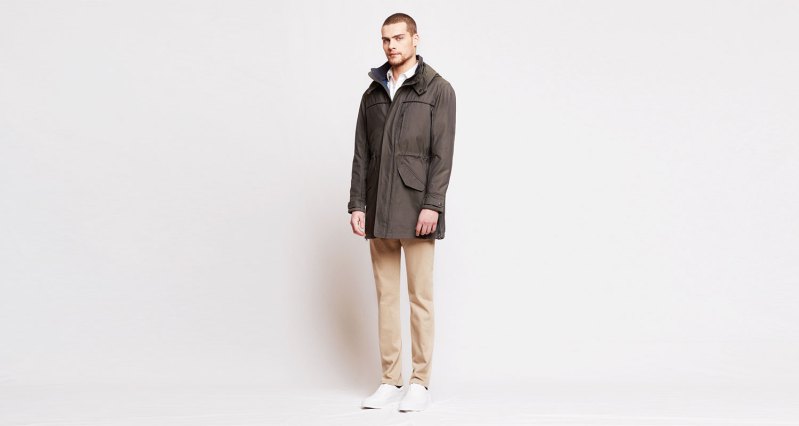 What can we expect from Daniel Hechter in the future?
A lot of things, I hope. We are working on the formalwear with suits and dress shirts and the extension of the brand in the U.S. market that we already have in Europe showing the full lifestyle.
What is the general price range?
It's very affordable designer collection. Shirts are between $75 and $120 and sport jackets reach up to $350. And the average price for outerwear is $250.
What else should readers of The Manual know about Daniel Hechter?
It's an honest brand. For the price that you pay, we have the quality and the up-to-date styles and finishings. That's why I call it honest.