The winter sweater is a constant source of debate. There are crew necks, turtleneck and the whole ironic "ugly" category.
For the holidays, high-quality manufacturers like Cotopaxi are creating their own iterations and forging a new arena of functional, go anywhere knits to keep you warm and dry.
While the Salt Lake City-based company is known for jackets and outdoor gear, they're launching a Kickstarter for their first office-to-trail sweater – the Libre.
The Libre sweater takes all the best parts of modern clothing design and wraps it into a nice, neat and cozy wool pullover. Raglan sleeves and a mesh back panel make it desirably versatile, while the seams are double-reinforced for longevity. Its modern cut is well-tailored and won't bunch up as you leave the desk for the dirt.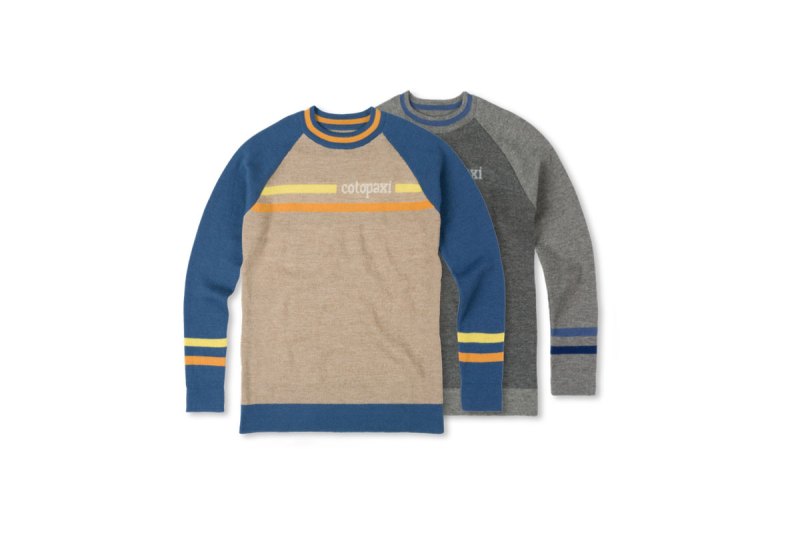 Cotopaxi built its reputation on socially conscious production and continues to do so with the Libre. The sweater is sewn from start to finish in Bolivia with 100% llama fiber from the country's farmers. It's an effort to help these craftsmen and women in one of the poorest nations in the Western Hemisphere find steady employment and dignity in work. (The company's logo also happens to draw inspiration from CEO Davis Smith's time in the South American country).
This same hypoallergenic llama fiber happens to be an excellent insulator – wet or dry. And since the fabric dries quickly, it won't develop that smell that similar materials do when losing moisture.
The Kickstarter has already funded more than double its goal, but there's still time to get your piece of the first production pie.
Cotopaxi guarantees a 61-year lifespan for the sweater, because that's the average lifespan of someone living in a developing nation. That means the Libre is ready for decades of adventures to come.
Editors' Recommendations