Looking for a pair of shoes that really will last a lifetime?
How about a pair made right here in the US of A?
Cole Haan has you covered this morning as they launch Made in Maine – a limited edition collection of time-honored designs made with leathers of the highest quality.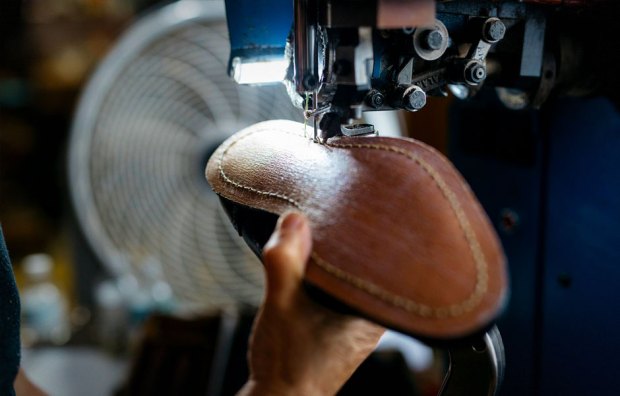 Each Made in Maine product is handcrafted in Lewiston, Maine, through the combined efforts of five artisans with varying skillsets – taking over 24 hours to produce from beginning to end for just a single shoe! Engineered with Lavetta leather (calfskin from France, tanned in Italy for you leather nerds) in the "Long Wing", "Cap Toe" and "Split Toe" styles, and Horween leather in the "Pinch" penny loafer.
Wait it gets even more artisanal! All dyes are expertly rubbed into the grain of the leather in a traditional and authentic manner, then burnished on a cloth wheel using a multi-step process, ensuring each product is built to last. Doesn't it just read like a Mumford & Sons video waiting to be made?
With Made in Maine, the Cole Haan approach around working with artisans and craftspeople is truly next level as they haven't used this type of quality since the '90s – these are truly masterful shoes.
Get your forever pair both online and in-stores today.
Retail: $325-400
Editors' Recommendations