It's nearly impossible to create a backpack that truly stands out from the rest. The issue? There are so many visually and architecturally stunning packs being designed.

And yet, we were caught starry eyed at the sign of the Prima System.

Created by the small company Boundary Supply based in Salt Lake City, this "ultimate modular travel pack" could become the last pack you ever buy.

And that's Boundary CEO Cavin Nicholas' dream. Not for the pomp that his pack is the best, but to curb the ravishing appetite for consumerism via truly resilient and multifunctional goods.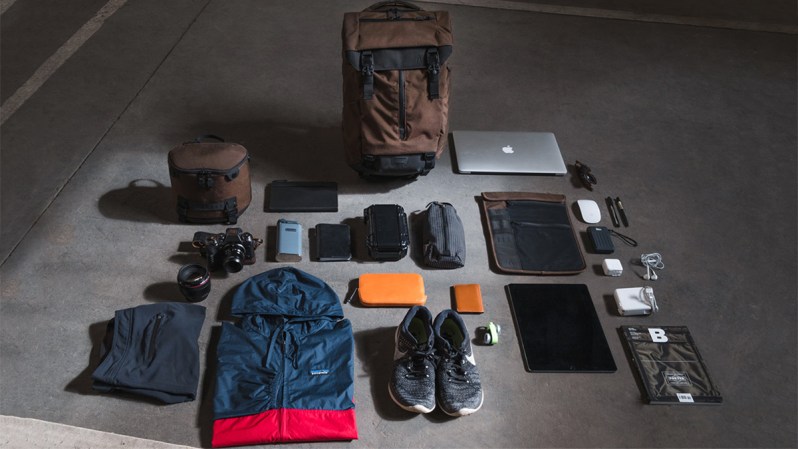 Lo and behold, his plan worked better than he could have imaged, earning 1,174% of its projected funding on crowdfunding site Indiegogo this June 2017 ($779,759).
From the outside, the Prima System looks like a hybrid messenger, hiking, backpack, camera bag, with pocket, clip and zipper design we've never seen before, let alone fathom.
Built around the Prima Pack, the full system includes a Verge Case (looks like a camera or lunch bag) and Fieldspace (made for iPads, chargers, pens, etc.).
Available in Obsidian Black and Mojave Tan, the Prima Pack expands from 25 liters to 30, with the attachable Verge case adding 10 liters of storage. The expandable and retractable nature of the Prima System serves its multi-use goal of being the perfect pack for weekend travel, daily work commute, or a quick 5-mile hike.
The Verge snaps into the side of the Pack (stellar for a couple cold ones or camera lenses), while the Fieldspace slides into a weather-resistant compartment.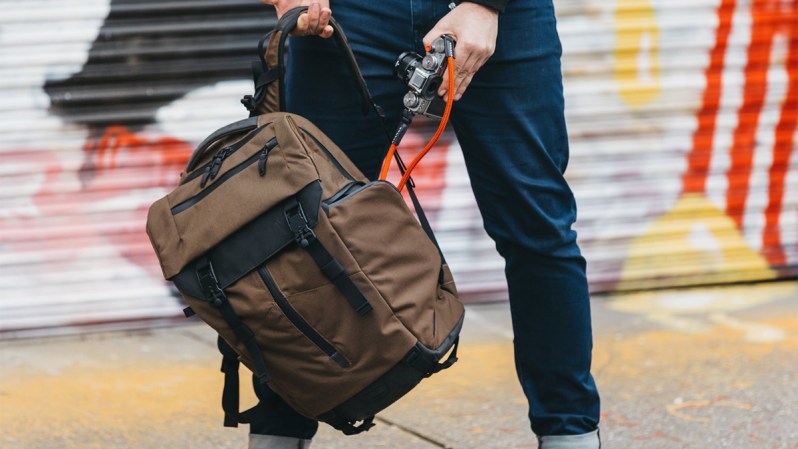 Say 'Adios!' to the hassle of carrying four different bags.
The bells and whistles taking the Prima System to the next level include magnetic trims and buckles, YKK Stormguard zippers, an eyewear-specific pocket, secure RFID travel pocket, U-shaped opening for quick access, hidden G-hook compression straps to secure a tri-pod, and high-performance fabrics that are water and oil resistant.
Speaking of fabrics…
Four different Bluesign-approved fabrics are used in the Prima System. In fact, Boundary is stoked to be the first Bluesign-certified modular travel pack to-date. That means these fabrics were produced with regulated sustainable manufacturing methods.
The four threads include: 750 Denier Duramax Kodra (which sheds water and oil), High-Tenacity Hypalon (extremely durable protection from the elements.. hello, abrasion resistant!), Nywool Liner (odor and water resistant and protects a laptop or tablet), and Nylon Melange Liner (stain and odor resistant).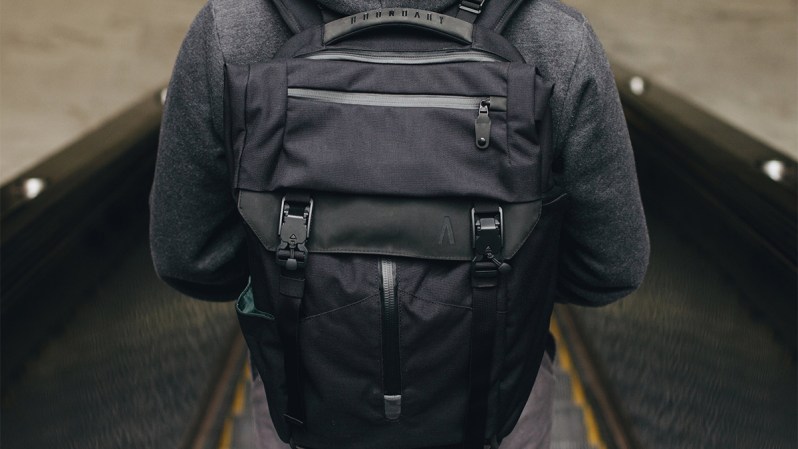 "We understand that every step in the manufacturing process and facet of business has an environmental and human impact," says the team at Boundary. "So we pride ourselves as a brand that implements the Bluesign fabrics in every product we create. It ensures fair labor practices, safe working conditions, and sustainable fabric production throughout our supply chain."
But is it comfortable? And can we get it dirty?
Double yes.
Prima is backed by a harness that regulates back temperature, wicks sweat, and distributes weight, since the pack is intended for biking, commuting, hiking, and you name it. Near the lower back is LOFT lumbar support padding, there's a removable belt, and that same ventilated LOFT foam at the shoulder blades.
And whether you accidentally get a beer spilled on the back or sweat bullets on a summer trek, those trusty Bluesign fabrics keep the pack surprisingly clean and looking brand spanking new.