No loud logos, no cheap fabrics, Beyond Clothing is a lifestyle-meets-tactical brand out of Seattle making apparel you can survive in from -40 degree cold to 106-degree heat which can also be worn in the city on a date.
President Rick Elder drew from his background as the captain of his Ranger battalion and part of US Special Operations Command when forming the no-frills ethos of his brand. About 20 years ago, Elder designed the initial Protective Combat Uniform (PCU)— a multi-environmental combat system of clothes that keeps people alive and comfortable in a multitude of climates and dangerous conditions. In practice, if you're freezing cold and wet, the PCU layering system will cook you dry like an oven once you're moving.
That is called a re-warming drill and it's a real test. You get submerged into arctic water and have to see how long it takes to get dry.
This exact concept of survival layering is the structure by which Beyond Clothing designs their apparel (and yes, it passes the re-warming test).
The company launched in 2012 and their initial AXIOS line is still so tactically legit that everything from the zippers to the fabrics are made in the USA, making it Berry Compliant for members of the military. Beyond Clothing field-tests all AXIOS pieces with Special Operations, Coast Guard, and SEALs, and the brand considers it their "professional line," but anyone is welcome to buy. Just be ready for made-in-the-USA prices. One rain jacket will set you back $500.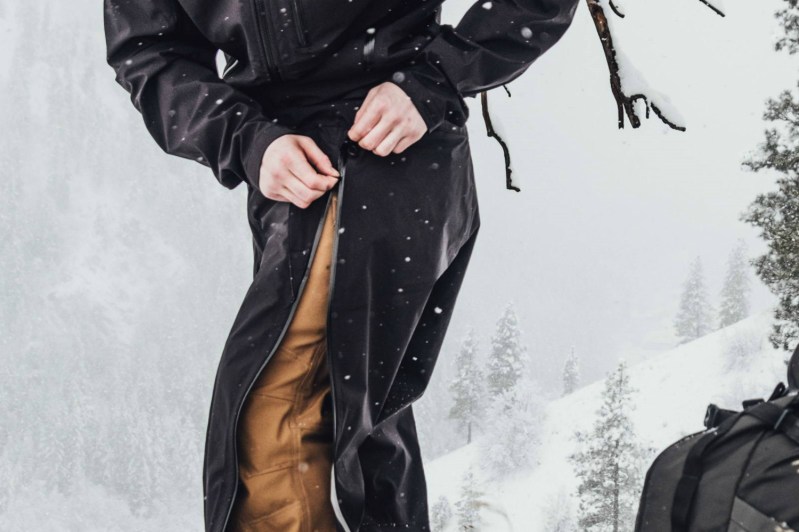 A second, consumer-facing line called KYROS has been on a staggered launch since October 2018, with the full and complete line made available when The Manual met up with Beyond Clothing at Outdoor Retailer Snow Show in January 2019.
While KYROS isn't full-fledged made-in-the-USA, all manufacturing and sourcing are trade-compliant, and the layering system remains the same.
Here's how it works: "You start with a base layer and work your way up," says Beyond Clothing Marketing Manager Paul Searles. The second is a midway base layer, and these two baselayers can be paired together only if in extreme conditions or if your body runs cold. Searles continues, "Third is a mid-layer inside jacket, fourth is a wind layer, fifth is soft shells — our largest line of jackets and pants — sixth is rain layers, seventh is statics that are thick and fuzzy with high loft, and seventh is polar, which is brand new."
The polar layering tier is currently being fielded with research support teams in Antarctica and expeditioner Jimmy White, "who as of today is taking pictures of leopard seals and penguins in Antarctica on behalf of Nat Geo," Searles says.
The ninth layering system doesn't get talked about often and is a special rainforest wet-location kit.
"If you can't get the job done in any combination of these layers, you shouldn't be out there," Searles laughs. He says that if you're needing to wear more than five layers, you're in a bad, bad location.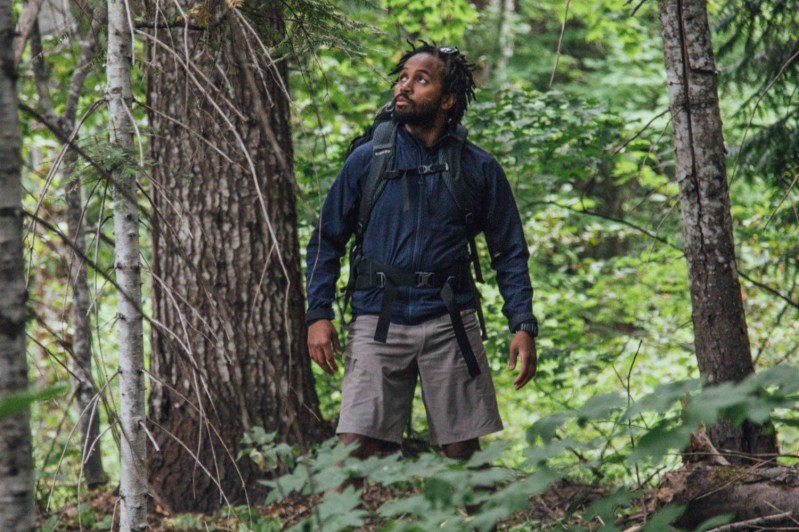 Even recreational excursions can become deadly with the right storm of temperatures and climates. Searles says 32-45 degrees, a little above freezing, is the most deceptively dangerous environment to be in because water will both conduct heat and evaporate from the wearer. To stay safe, that water needs to get out from your core and through your clothing.
And the only way to do that is to wear the right damn clothes, which for Beyond means the right layers. Educating consumers on their unique layering needs has become a staple for the brand. Your own layering system will depend on everything from the weather, your metabolic rate, if you run hot or cold, how fit you are, and how long you'll be out.
"There is no bad weather only bad clothes," Searles says. And by bad he means both poor functionality and jackets that look like a packet of Skittles. Beyond is all about durable, neutral threads, "designed to be multi-functional across multiple activities and allow you to fit into downtown cities whether it's Istanbul or Denver so you're not going to stand out."