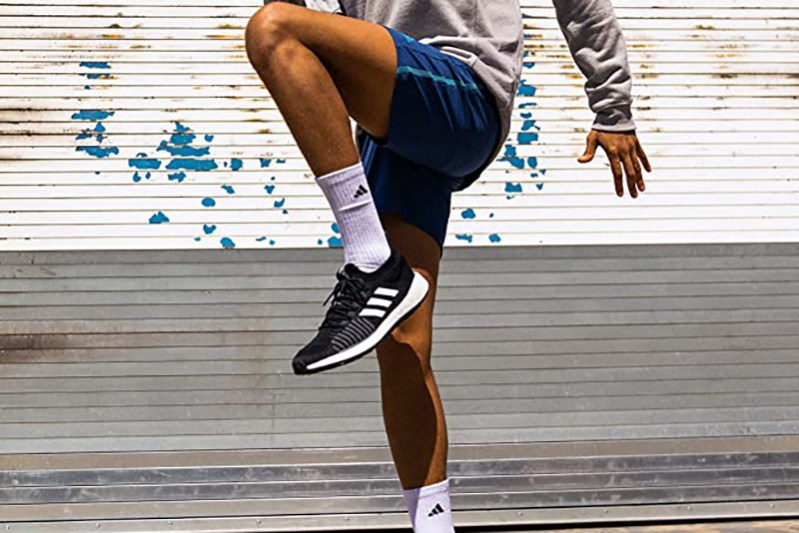 Prime Day has come and gone, but there's still plenty of deals to score on some of the best socks for men.
After all, the right socks can make or break an outfit, and they can make or break comfort and all-day style, too. Especially with the holiday season coming up, no one should be without some of the best men's socks, so dress your best from the ground up … starting right now. These are the best deals on socks at Amazon all year, so act accordingly for Prime Day 2020.
To help you out, we sorted through Amazon Prime Day fashion deals to give you only the best of the best when it comes to men's socks from some of our favorite fashion brands. Happy shopping, folks.
The Best Amazon Prime Day 2020 Sock Deals for Men
JOYNEE Low-Cut Athletic Tab Socks

— $15, was $17
Knock a few bucks off a range of versatile athletic socks that work especially well with running shoes or even high-top sneakers on the style front (for that added no-show look).
Adidas Athletic Cushioned Quarter Socks

— $15, was $20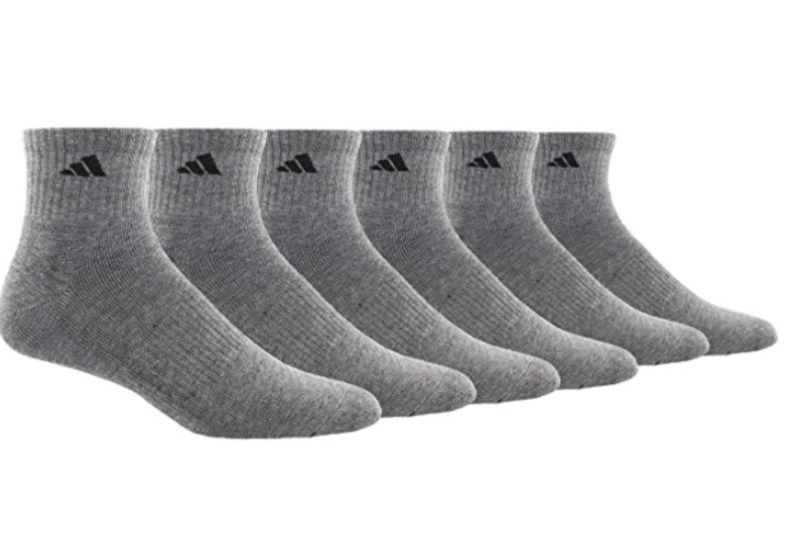 The right pair of athletic socks can help bolster your training sessions (improved comfort means more endurance) and these cushioned quarter socks from Adidas provide plenty of versatility across different workouts.
Gildan Strategic Cushion Ankle Socks

— $14, was $16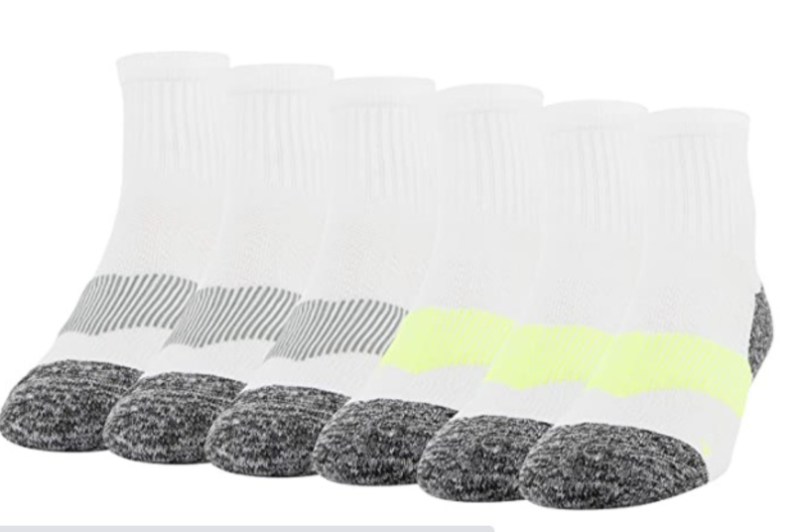 Gildan has been successful for years upon years when it comes to making affordable, accessible athletic gear, and these dependable socks should prove no different in your rotation.
Wander No-Show Socks

— $15, was $22

You've just found the perfect no-show socks for wearing with low-cut sneakers or, better yet, boat shoes for next spring and summer (or heck, right now if weather permits).
Aptyid Performance Cushion Ankle Athletic Running Socks

— $20, was $28
Take nearly 50% off some finely crafted athletic socks that'll stand up to plentiful training sessions in the months to come.
Adidas Athletic Cushioned No-Show Socks

— $15, was $20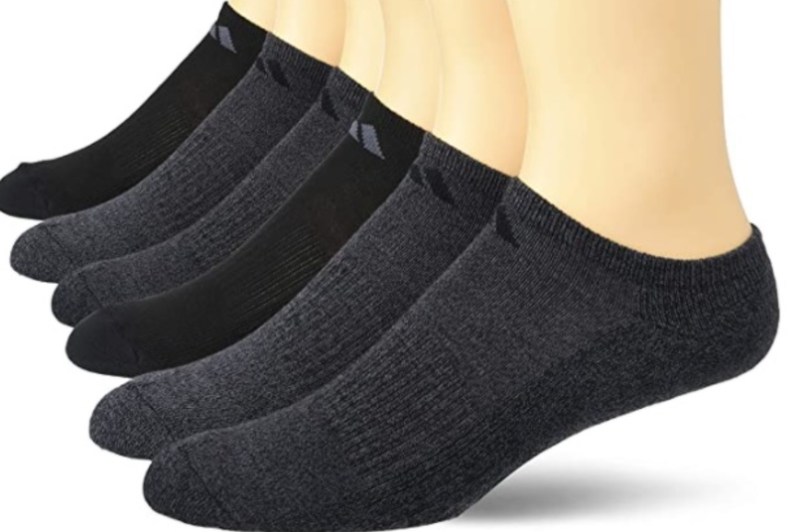 Don't sleep on the importance of no-show socks, especially when you can pick up more than a handful of pairs to team up with your Adidas sneakers (heck, sneakers of either the athletic or lifestyle varieties, for that matter).
Under Armour Adult Resistor Crew Socks

— $20, was $22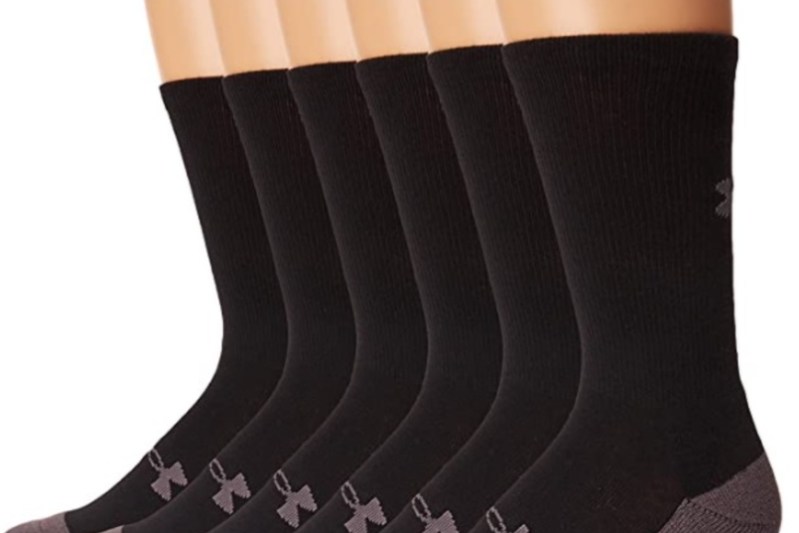 You can never have enough versatile socks in a sharp black color, particularly if you need comfortable, performance-minded crew socks for hiking, yard work or casual road trips (just avoid wearing these as dress socks).
Adidas Superlite No-Show Socks

— $15, was $20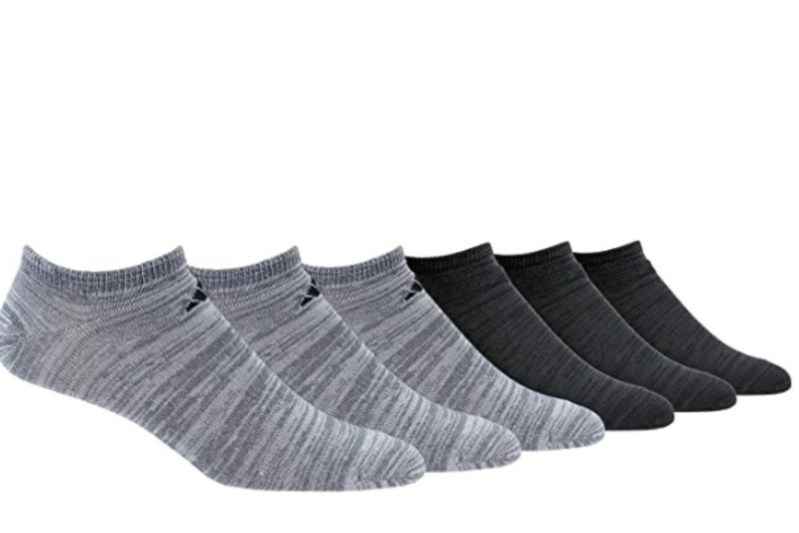 Whether you're an avid golfer, an avid runner or a style enthusiast who goes through no-show socks like crazy, it never hurts to have multiple pairs from a classic brand like Adidas in your wardrobe.
Editors' Recommendations