It's the unofficial end of summer and time to squeeze in those last few weekends away: a visit to an amusement park, a quick camping trip in the mountains, family reunions, maybe even a spontaneous vacay before the kids head back to school. During those moments when you're juggling rugrats, a spouse, a couple of pets, maybe in-laws or friends — not to mention all the "stuff" — keeping track of the whole "fam damily" can be daunting. A little color coding can come in handy at a time like this. Unfortunately, we've all seen "that family," the one where everyone is dressed exactly alike, as though styled for the ultimate awkward family portrait.
As an antidote, we've pulled together some of our favorite looks for father and son matching outfits that will help maintain a set without losing your wardrobe cool.
Go ahead. Get in that last-minute crab boil, sailboat ride, or backyard bellyflop water slide and make the most of your time with the kids before they head off to whatever totally responsible, socionormative place they've gotta be this fall — and have a blast doing it. You'll be able to pick out your kids in the crowd because they'll be just as well-dressed as you are.
Hoodie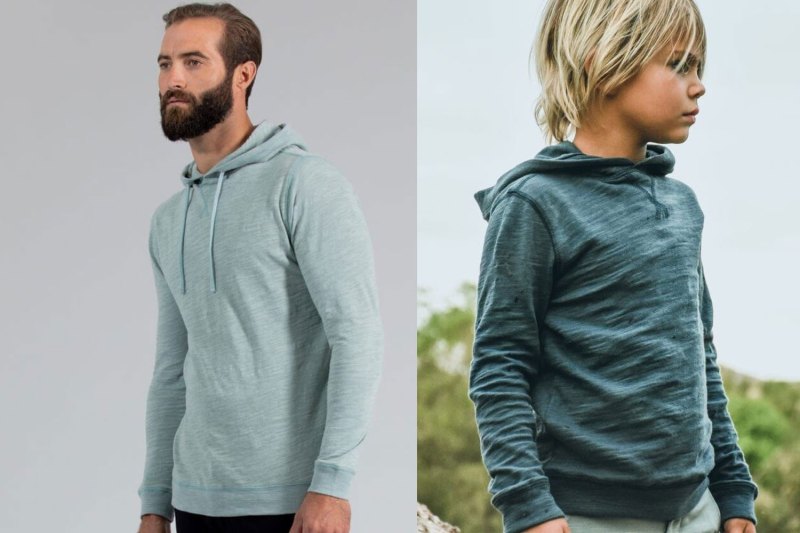 Devereux takes performance as seriously as it does style, so we were excited to see that the brand has introduced some of the most interesting pieces for men in scaled down sizes for kids. One of our favorites is this slub sweatshirt in 100% cotton and a trim fit. You could both do the dark gray, but why not mix it up a bit with this pale green or even "cool Dad" black? Perfect for those early morning car rides or cool evenings at the shore.
T-Shirt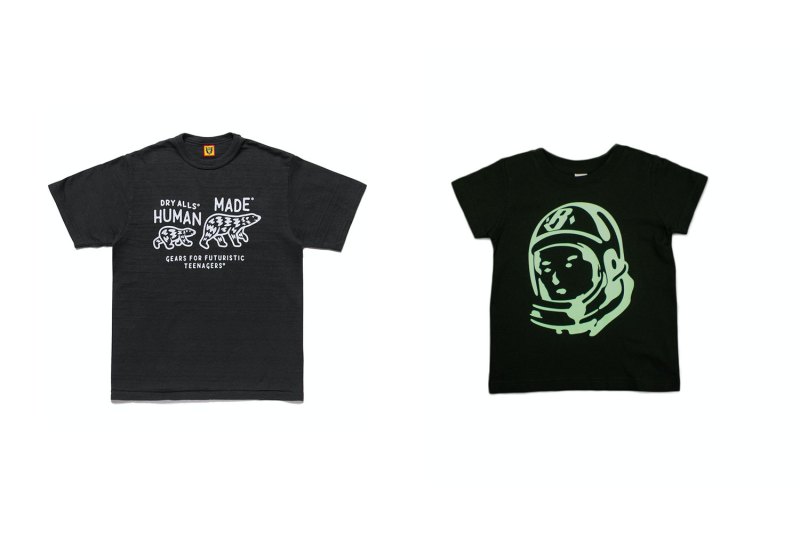 Nobody's cooler than Pharrell, so grabbing a couple of tees from his Billionaire Boys Club collection will keep everybody "Happy." Our "papa and baby bear" selection is 100% cotton and made in Japan. The kids' helmet Tee is a BBC classic graphic and suits young adventurous minds.
Denim Jacket
The Levi's Trucker Jacket is a perfect component of anybody's wardrobe. It serves well when paired with a pair of corduroys and a down vest; looks great thrown over a swimsuit and not much else; but really comes into its own when worn with a pair of classic gray flannels and crisp white shirt. For kids, its an ultimate investment piece that can be passed from kid to kid, family to family.
Cardigan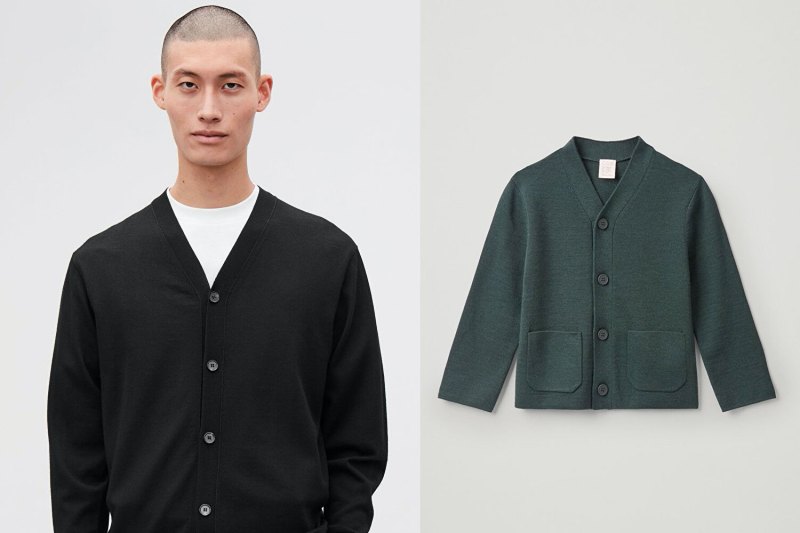 A classic Merino cardigan becomes a perfect casual swap-out for a sport coat, perfect for a sit-down dinner or an extra layer of warmth when temperatures start to drop during those late summer evenings.
Sweatshorts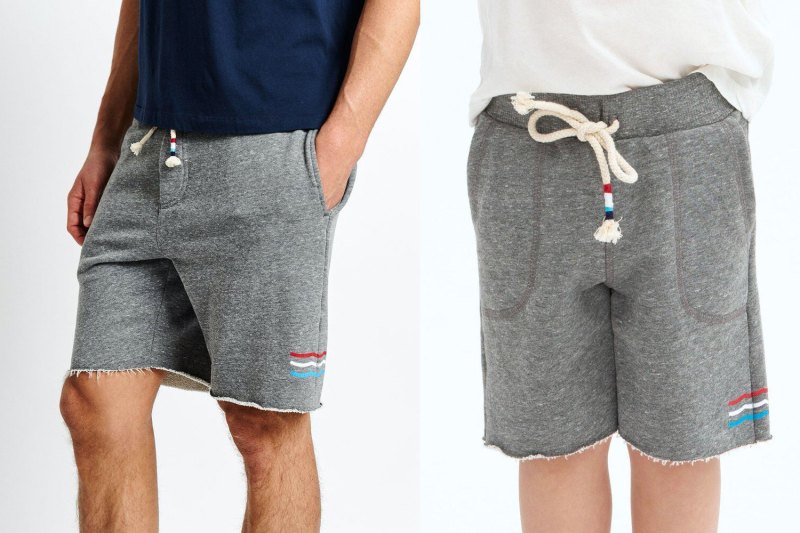 Bring some California cool to the table with Sol Angeles's signature drawstring shorts. They're in super comfortable French Terry in a cotton and polyester blend that you'll enjoy wearing as much as your kids. As a style move, they're as perfect for brunch at that farm-to-table place as they are for rescuing your kids from the goats at the petting zoo.
Board Shorts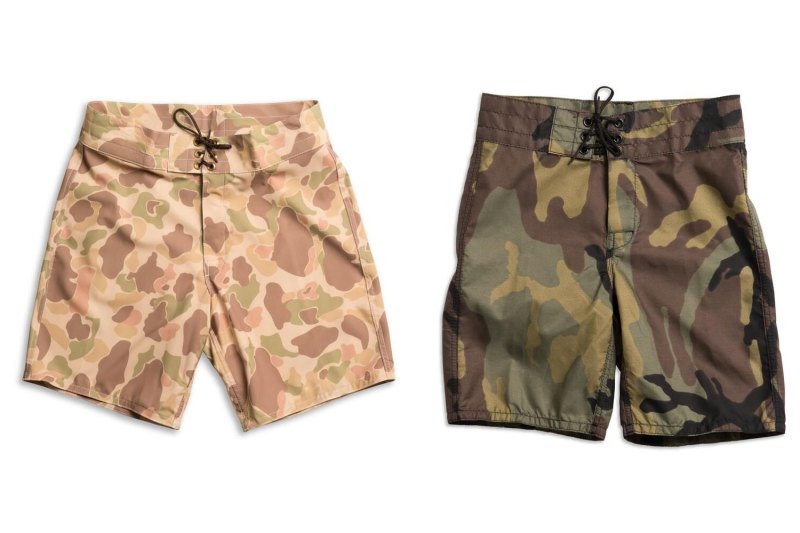 You could be that guy wearing some pastel mini-seahorse-pattern boxer-short-looking swimsuit so you match the little tyke or you could roll onto the beach or pool party with your posse, all rocking these camo-patterned board shorts. Best of all, Birdwell has got a perfect deal for a growing family: buy junior's first pair at regular price, then when a growth spurt hits, they'll front you 25 percent off the next pair and keep going on this classic 303 Kid's Board Short model until they have moved up to adult sizes (and then they can buy their own swimwear). They're also built to last a lifetime, so they can clamber further down the family tree.
Pants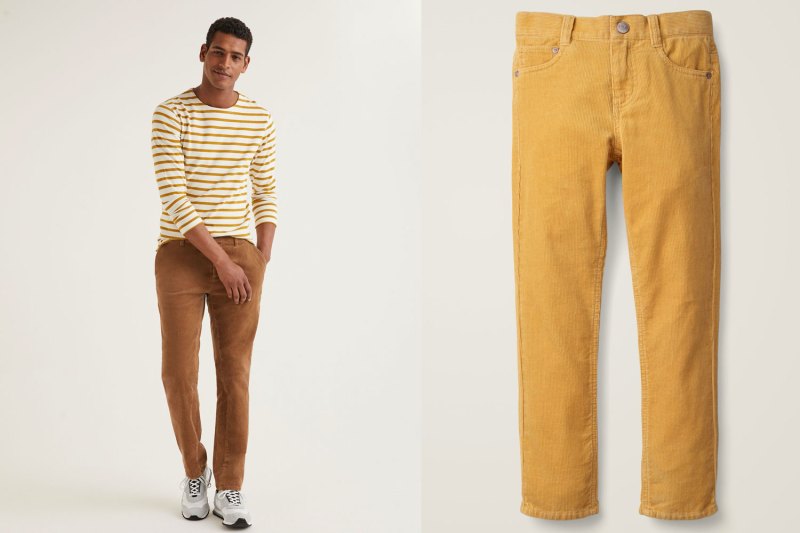 Now that we've dealt with the reality of getting some last-minute shorts and swimwear, let's start thinking ahead. These brightly colored cords are a perfect segue for a cooler late summer or early fall evening and will carry straight through to the holidays. These somewhat autumnal hues both still look great with a casual T-shirt for a quick day hike, but both dress up nicely with a button-down and sweater when it's time for Gran's and Gramp's backyard barbecue.
Shoes
There's fashion, and then there's anti-fashion. There's style and then, well, there's style. Showing up with these on both your and the kids' feet will just rock everybody's world. They feature an irreverent "not a Chuck" print, juxtaposed with pops of color on the sole and interior.
Jacket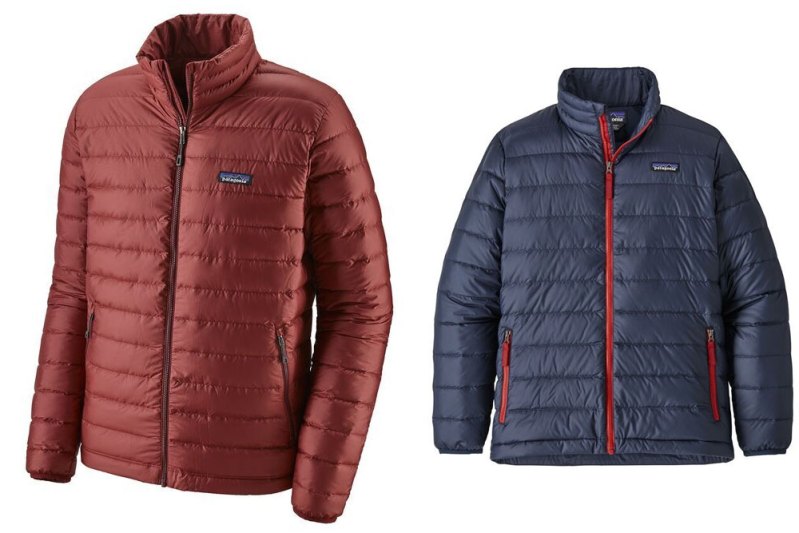 S'mores, anyone? Around the campfire at the beach, in the mountains, or just in the backyard — summer has a way of sneaking away at the darnedest moments. Keep these super lightweight down jackets at the ready to zip up a kidling and keep them warm and toasty until the moment arrives to strap them into the backseat or tuck up into the top bunk. The down is certified cruelty-free, so no crazy nightmares to calm down in the middle of the night … the kids will probably sleep through, too.
Editors' Recommendations